There are many opportunities at St. Alban's to work behind the scenes contributing to the beauty of our worship services and of our space, or to participate in the services themselves. You can also be a teacher or a caring companion to someone in our church community.
Nearly every opportunity here is open to all; you are free to try one thing and then another until you find one that feeds you. Explore what interests you, and contact ministry leaders to learn more or to volunteer.
Sunday School and Youth Groups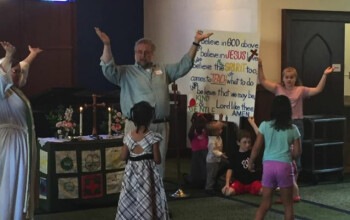 Sunday School teachers and youth group leaders work with our children and teens, helping build a strong foundation of faith and Christian discipleship. Volunteers are always welcome.
Worship ministries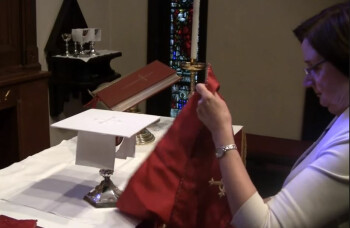 Worship ministries offer opportunities to work behind the scenes with the altar guild and flower guild, or to participate in services as acolytes, greeters, lay readers, ushers or vergers. Youth in grades 4 to 12 are welcome to serve as acolytes. Teens 14 and over can serve as lay readers.
Pastoral care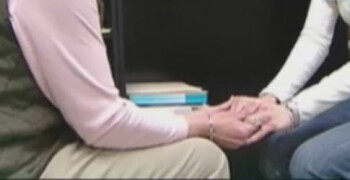 Pastoral care teams and lay Stephen Ministers help meet the needs of others in our church community. Our Eucharistic visitors bring Holy Communion to the homebound.
Property ministries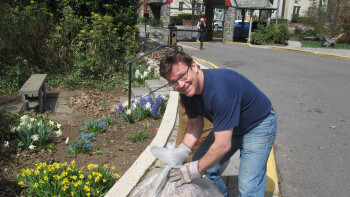 Property ministries enlist volunteers in maintaining and beautifying our buildings and grounds and in preserving our history. No experience is required!
Opportunity Shop
The Opp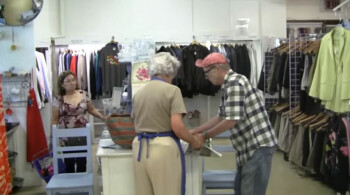 ortunity Shop raises funds to support the mission work of St. Alban's in our neighborhood, our city, and beyond. Volunteers always need to price donations, and work on the sales floor or as cashiers.