Global ministries
St. Alban's outreach to people beyond our nation is focused on places where education is an essential part of peace-making. We also work informally to support Syrian refugees in the DC area.
South Sudan: Hope and Resurrection School

Hope and Resurrection School is a secondary school for boys and girls in Atiaba, South Sudan. It is one of only 22 high schools in South Sudan, which has 1.5 million children and one of the world's highest rates of illiteracy. St. Alban's has helped build a girls' dormitory for 74 students, funds two scholarships for girls and pays the annual salary of an assistant headmaster and an English teacher. Students and staff stay in touch with St. Alban's so we can keep up with their progress, and recently shared the school's 10th anniversary report. Contact: Richard Parkins
Jordan: St. Saviour's School

St. Saviour's School in Zarka, Jordan, is operated by the Episcopal Diocese of Jerusalem, our companion diocese, and accepts students regardless of religious affiliation. St. Alban's has raised funds for a scholarship to allow a family to send their daughter to school as well as their son. Contact: Lisa Sams
Immigrant rights
The Rev'd Debbie Kirk, who is also an attorney, works part-time with CASA de Maryland, protecting the rights of local immigrants and monitoring the rapidly-changing legal landscape for people who are claiming temporary protected status or asylum. Contact her to learn more.
Syrian refugee assistance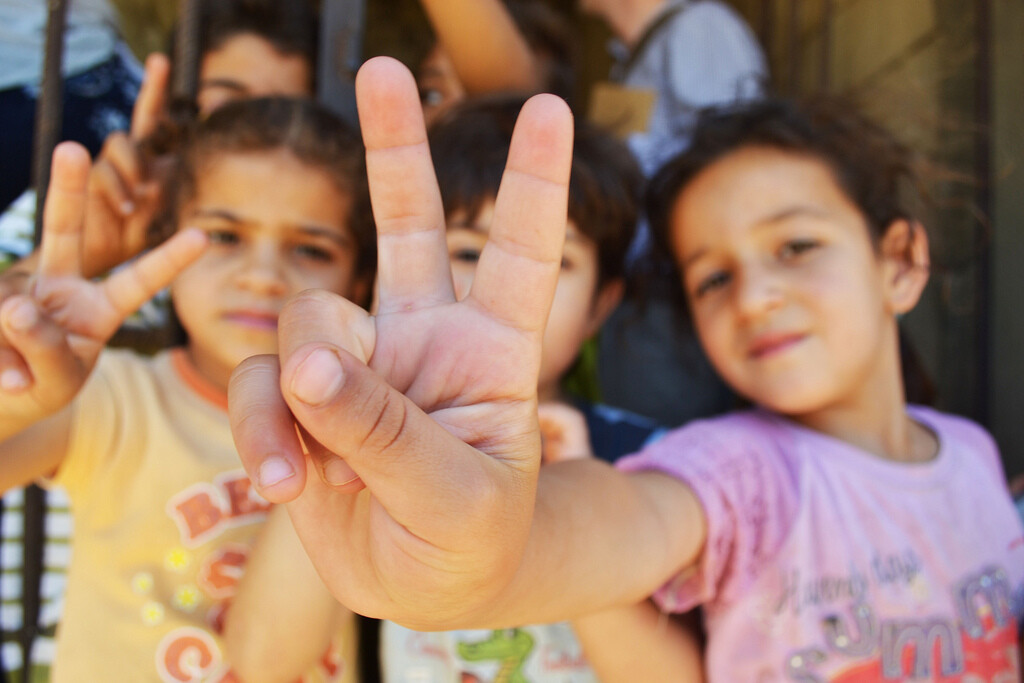 As Syrian refugees have been relocated to the DC area, St. Alban's has provided support through an informal network led by Langley Hill Friends' Meeting. Periodically we collect Giant gift cards or other supplies for the families. The OpShop has provided them with kitchen supplies and clothing. If you are interested in helping, contact Lisa Sams.