Feeding & housing ministries
St. Alban's has a long tradition of feeding people who are hungry and helping those who are transitioning out of homelessness.
Grate Patrol
The Grate Patrol offers each of us an opportunity to fulfill our Baptismal vows of seeking and serving Christ in all persons and respecting the dignity of every human being. In cooperation with the Salvation Army's 100-year-old ministry, volunteers from St. Alban's cook, prepare and serve a nutritious evening meal to hundreds of persons living on the streets of Washington, D.C. Our commitment is to serve meals twice a month to our neighbors experiencing homelessness. Parishioners may get involved as often as they like.
Please contact one of our coordinators listed below and see how much joy you could derive from this feeding ministry.
* Cooking: Wednesdays before the 2nd and 4th Fridays of the month, several cooks meet at 6 pm in the Satterlee Hall kitchen to prepare casseroles and muffins. Recipes are provided. We always welcome new volunteers. Contact Craig Morgan.
* Sandwich Making: Every 4th Friday (2nd and 4th Friday during the summer months), a lively group gathers at 1:45 pm in the Satterlee Hall kitchen to make sandwiches and assemble the meal for delivery that evening. Contact Wendy Garner or Nancy Fetterman. On the 2nd Friday during the school year, our youth gather for sandwich making at 5 pm. Contact Geoffrey Hoare. Come and join this wonderful community.
* Delivery and Distribution: Every 2nd and 4th Friday at 6:45 pm, the Salvation Army van arrives at St. Alban's and is greeted by 2 or 3 of our volunteers. After loading the van with food prepared during the week, our volunteers travel downtown and serve dinner to over 100 people living on the streets. By offering a simple meal to people who are homeless, the Grate Patrol breaks down barriers, eradicates stereotypes and changes the lives of our parishioner-volunteers, young and old alike. Contact Barbara Manard.
Each year the Grate Patrol serves well over 3,000 meals, involving at least 384 volunteers. Don't miss out – become part of this ministry!
So Others Might Eat (SOME)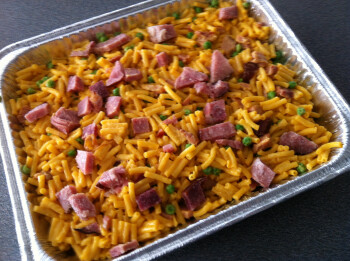 St. Alban's parish and SOME have a relationship that spans over 20 years. SOME serves more than 315,000 meals annually—over 800 meals each day. In addition, SOME provides the following services to the city's homeless population: medical and dental assistance, individual and group counseling, case management and aftercare, free clothing, hot showers, laundry service, job preparedness training, job counseling and training, permanent and transitional housing and temporary shelter, and programs for people with addictions.
St. Alban's parishioners prepare SOME Casseroles each month. On the 2nd Sunday of the month, parishioners pick up casserole tins and recipes as they leave worship and return the prepared casseroles to Trenbath Hall the following Sunday by 11:45. Donations of fresh or canned fruits and juices, vegetables, coffee, and peanut butter or powdered milk are also welcome. Donations are then transported to SOME during the 11:15 service. For more information, or to volunteer to assist with delivery, contact Marty Kerns.
Christ House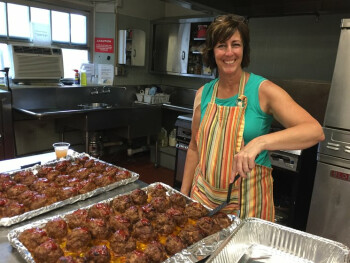 The mission of Christ House is to provide comprehensive and compassionate health care to sick, homeless men and women in the District of Columbia. Located in Adams Morgan, Christ House is a 34-bed medical facility. St. Alban's volunteers prepare and serve dinner to residents and staff twice a month, on the 1st and 3rd Fridays. That adds up to more than 1,100 meals per year.
The cooking team, led by Robyn Gatens meets in the St. Alban's kitchen from 2:30-5 p.m. and prepares the meal. The serving team, led by Rob Huddleston, picks up the food from St. Alban's, delivers it to Christ House and helps serve the meal to the residents. Contact or if you are interested in joining this ministry!
Samaritan Ministry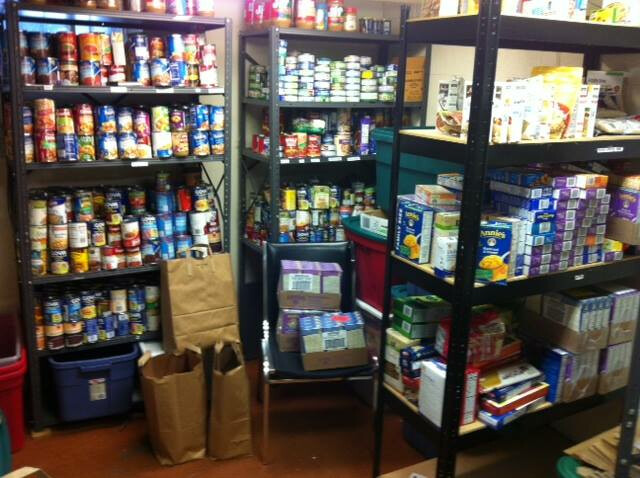 St. Alban's was one of a dozen Episcopal churches in the Diocese of Washington that founded Samaritan Ministry in 1986. Our congregation contributes non-perishable food to Samaritan's pantry every week, to be distributed to participants in the Next Step program, which offers them resources and assistance as they find housing and employment. Contact: Bob Witten
Christmas and Thanksgiving dinners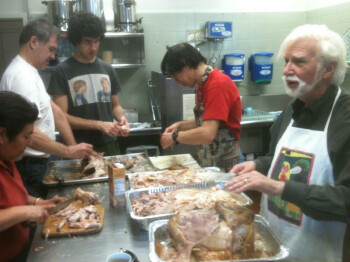 St. Alban's provides a delicious dinner at noon on Christmas Day for our neighbors and friends. Volunteers decorate the hall, carve turkeys, cook vegetables, cut pies and serve our guests. Many of us enjoy the meal, too! Contact the church office to learn more.
St. Alban's partners with Annunciation Catholic Church and Washington Hebrew Congregation on an annual Thanksgiving Day dinner, which we host every third year. Contact the church office to learn more.
Youth Service Project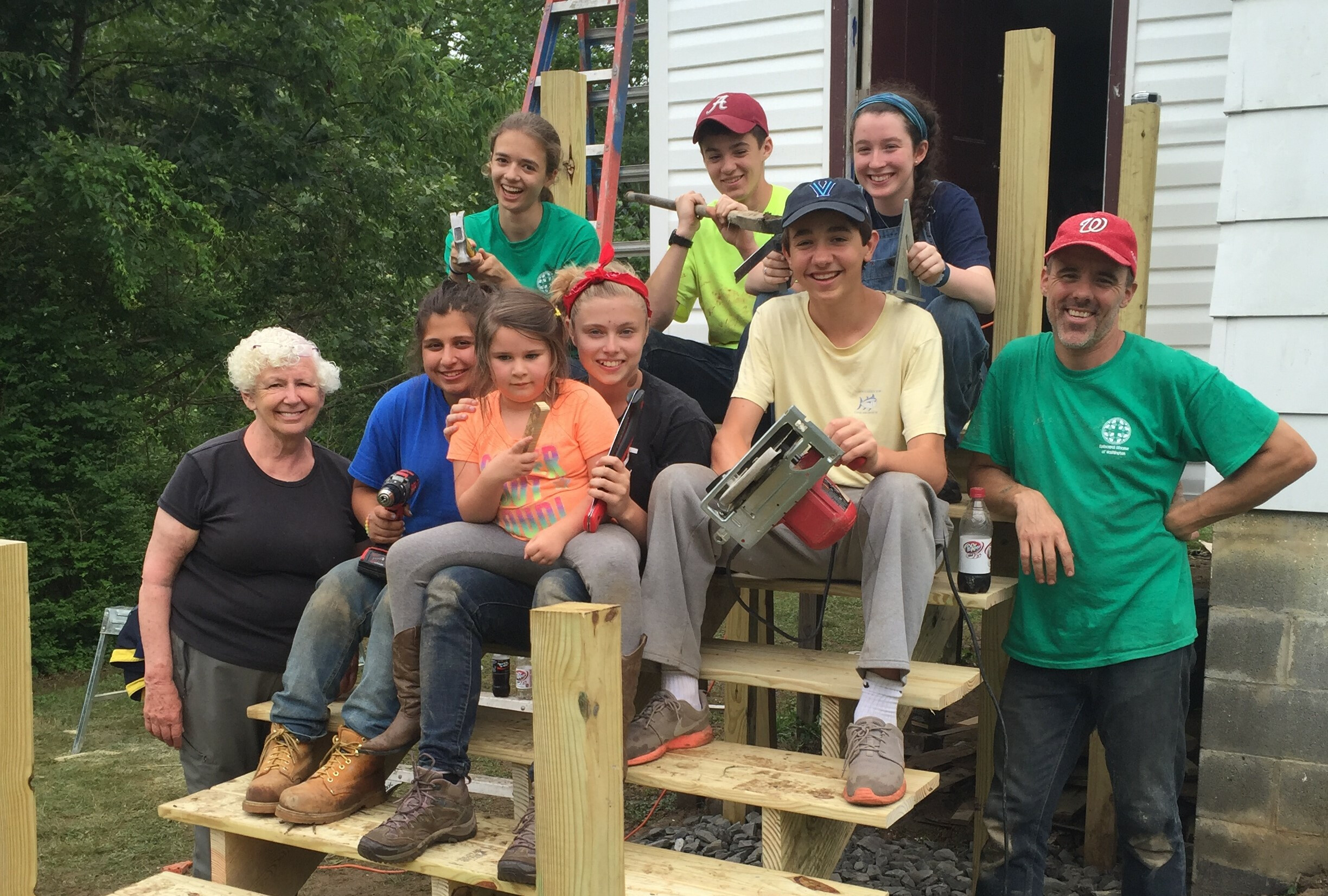 Each summer, youth and adults from St. Alban's spend a week in a rural area, repairing homes in some of the poorest counties in our country. St. Alban's volunteers have donated more than 2,500 hours of labor, helping to make homes warmer, safer and drier for our brothers and sisters in Christ. The mission trip to Irvine, Kentucky, is organized through St. Timothy's Episcopal Outreach Center. The cost per participant is $225.00. Scholarship assistance is available on request. Email Renée Patrick to register.
Friendship Place
St. Alban's is a founding member of this coalition of congregations and civic organizations in Washington DC's Ward 3. Committed to addressing the issues of homelessness, Friendship Place works with congregationally-based shelters and apartments, and operates group homes and a day referral center. Volunteers are involved in shelter ministries, providing food and blankets on a regular van run, fundraising and working with clients. For more information, or to volunteer, contact: Sally Craig.