Join Us for Worship In Person or Online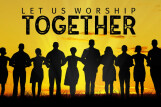 Here is our in-person worship schedule:
8:00 am (English) in the Church
9:00 am (English) in the Church, with Children's Chapel in Nourse Hall.
11:15 am (English) in the Church
11:15 am (Spanish) in Nourse Hall.
And here is everything you need to worship with us online this Sunday, February 5:
The worship services in English will be live on our YouTube channel this Sunday, at 9 am.
Si quieres ver nuestro servicio en Español en vivo, ingresa AQUÍ el Domingo, a las 11:15 am y acompáñanos desde donde estés.
The full set of readings in English is here.
You may donate online by clicking here.
Si quieres ofrendar a través de nuestro sitio web, puedes encontrar aquí una explicación paso a paso de cómo hacerlo.
Four-Part Pre-Lenten Forum on "Loving our Neighbors: The Intersection of Faith, Human Wellbeing, and Our Relationships with Animals" – 10:15-11:00 am on Sundays, February 5, 12, 19, and 26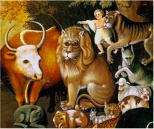 Do you care about climate change, food justice, anti-racism, the environment, economic equity, public health, biodiversity, and living compassionately? Parishioner Lois Godfrey Wye – ethicist, environmental attorney, and animal welfare activist – will lead a four-part Sunday Forum in February exploring how our relationships with animals intersect with faith and human wellbeing in each of these arenas, and impact our lives and the lives of our non-human neighbors in often devastating ways. As we enter the Lenten season, her teaching will invite us to consider specific doable actions to align the way we live with our faith-based values. These challenging Forum sessions will be in-person in Nourse Hall and live-streamed.
Sunday School and Youth Program Schedules for This Week

Here's everything you need to know:
Sunday School and Youth Group Classes are from 10:15 to 11:05 a.m.
Nursery, 2s & 3s, PreK to 1st Grade, 2nd to 3rd Grade, and 4th to 6th Grade all meet upstairs in Satterlee Hall.
Youth classes meet downstairs in Satterlee Hall.
Due to the holidays, our Sunday School, Youth Group classes and Nursery will resume on January 8, in their regular schedules and places.
Tolle Lege: The Sunday Morning Bible Study, 10:15 - 11:00 a.m. in Room 203, Satterlee Hall

After overhearing a group of children saying "take and read" while playing in a garden outside his window, St. Augustine picked up the nearest book - a Bible - and began reading it. He describes that moment as critical to his conversion to Christianity. All are invited to this year long Sunday Morning Bible Study. In 28 sessions spanning most Sundays in the church program year, participants will read significant portions of the Bible from the beginning to the end. Led by Jim, Emily, Yoimel and others. To register, contact the Rev'd Jim Quigley.
Growing Young Assessment - LAST CALL!

Our parish has been working for some months now in listening and journeying with young adults while joining diocesan efforts to learn how to minister to this group in fruitful and successful ways. As part of our efforts, we are inviting our whole congregation to participate in the Growing Young Assessment, which will share some light on the work we are already doing.

Before completing, please keep in mind the following:
1. Take the assessment as soon as possible.
2 It is designed to be completed in 5 to 10 minutes.
3. Your responses will be incorporated into a larger report and will remain confidential.

You can complete the assessment using this link: https://bit.ly/GrowingYoungAssesment

Thanks for your support. If you have questions, you can email the Rev'd Yoimel González Hernández.
Click here
for all of the news of the week.