Our Summer Worship Schedule Begins Sunday, May 28


Join Us for Worship In Person or Online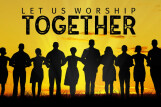 Please note that our Summer Schedule starts this Sunday, May 28 (Pentecost); we will have Sunday services in English at 8:00 and 10:00 am
(with both Nursery and Children's Chapel offered at 10:00 am)
and 11:15 am in Spanish. For your convenience, we'll offer nursery care throughout the summer at 10 am - Upper Level, Satterlee Hall. For more information,
click here
.
Also, celebrate Pentecost with us this Sunday -
and don't forget to wear RED
! Come to the Columbarium (weather permitting; rain location: Trenbath Assembly) beginning at 10:45 a.m. and enjoy strawberries and ice cream with your St. Alban's family as we recognize our newest official member, Jane Hoover. If you'd like to bring sliced berries or cans of whipped cream, your contributions will be most welcome. Contact
Deborah Potter
for more information.
Here is our in-person worship schedule:
8:00 am (English) in the Church
10:00 am (English) in the Church, with Children's Chapel in Nourse Hall.
11:15 am (Spanish) in Nourse Hall.
And here is everything you need to worship with us online this Sunday:
The worship services in English will be live on our YouTube channel this Sunday at 9 am and 11:15 am.
Si quieres ver nuestro servicio en Español en vivo, ingresa AQUÍ el Domingo, a las 11:15 am y acompáñanos desde donde estés.
The full set of readings in English is here.
You may donate online by clicking here.
Si quieres ofrendar a través de nuestro sitio web, puedes encontrar aquí una explicación paso a paso de cómo hacerlo.
Godly Play for All Ages: Exploring Sacred Stories and Parables Side-by-Side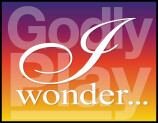 Join the Rev'd Emily Griffin on Sundays,
June 4 and 11 at 9:00 a.m
. in Nourse Hall for some interactive, hands-on Bible Study. Each week, we'll experience two Godly Play stories side-by-side – one core Old Testament story and one parable of Jesus. (While these stories are often told with children, they provide fertile soil for adult theological reflection as well.) If core sacred stories help to ground us in our identity and parables question the ground we stand on, what happens when we put them together? In these sessions, we will practice juxtaposing what Godly Play founder Jerome Berryman calls "the rootedness of orthodoxy and the openness needed to grow."
Save the Date: St. Alban's Day Annual Picnic is June 25th and the Moon Bounce is Back!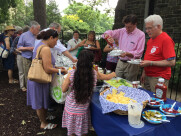 Visitors, newcomers, and seasoned parishioners all: Please come to our annual St. Alban's Day picnic celebration following the 10:00 a.m. bilingual service Sunday 6/25. We'll provide burgers (beef or veggie), hot dogs, condiments, drinks, and some tasty sides and desserts provided by parishioners; sign up sheets coming soon. And the Moon Bounce makes a return this year in Nourse Hall. All we need for this party is you!

Regarding STA's Nametags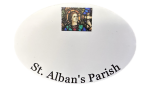 Help us introduce Bertie and the entire Pearson family to St. Alban's by wearing your nametag over the coming weeks and months. They will meet hundreds of parishioners as they join us, and remembering everyone's name can be overwhelming. We can make that easier by wearing our nametags! If you don't have one, there is a sign-up sheet on a table in the Narthex - or you can sign up online here. Once they are made, they will be placed on the nametag board in the Wade Room (where the coat racks and bathrooms are found). Those who wish to can leave their nametags on the board for easy access. Thanks for helping us as we reach out to welcome Bertie, Rahel, Helena, and Augie with open arms.
Tutor Children at Harriet Tubman Elementary School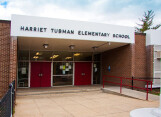 Tubman Principal Amanda Delabar says that the school is ready to welcome St. Alban's volunteers back into the school. In the past, tutors have worked on reading or math skills with individual students or in the classroom to support the teacher. Some clearance by the school system is required to be ready when classes begin next fall. If you are interested, email Marcy Fisher for full information.
Click here
for all of the news of the week.