Adult Enquirers' Class This Fall
Thursdays, Sept. 27 to Nov. 1, 7:00 to 8:30 p.m.
The clergy will lead a six-week series this fall for anyone who would like to explore or re-examine the Christian faith. These classes also serve as preparation for anyone wishing to be confirmed or received into the Episcopal Church. The fee for the class is $25, which includes the cost of materials. We will arrange childcare if there is anyone who requests it when registering. Our sourcebooks are two recently published and very accessible texts written for newcomers or those wishing to renew their faith by Rowan Williams, currently the Master of Magdalene College, Cambridge and formerly the Archbishop of Canterbury: Being Christian and Being Disciples. Confirmation will be held on November 3 at 10:00 a.m. at the Cathedral. For those who are interested, a rare and exciting opportunity follows: Rowan Williams will be here at St. Alban's on Thursday, November 8 from 9:30 to 11:30 a.m. to discuss the books we're using for this course. Register by emailing .
Sunday School and Youth Group Resume
Sunday, 10:15 to 11:05 a.m.; Room Locations:
Nursery - 1st Floor, Rectory
2s&3s – Upstairs Satterlee Hall, Room 312
PreK to K - Upstairs Satterlee Hall, Room 307
1st to 3rd Grade - Upstairs Satterlee Hall, Room 308/9
4th to 6th Grade - Upstairs Satterlee Hall, Room 306
Rite 13 (7th to 8th Grade) – Phoebe Nourse Room, Rectory
J2A (9th to 10th Grade) – St. Patrick Room, Rectory
Sr. Youth (11th-12th Grade) – St. Columba Room, Rectory
Please use our convenient online forms to register your children and youth for 2018-2019. Questions about our programs for children? Contact the Rev'd Emily Griffin. For youth, contact the Rev'd Geoffrey Hoare.
Opportunity to Comment on New Bylaws
From Laura Ingersoll, Senior Warden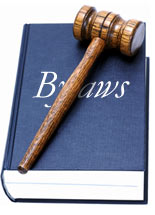 We've had to revise our parish bylaws to conform to new diocesan requirements, and in the process have corrected/improved/streamlined them, with few substantive changes. The Vestry has discussed them in three meetings, and now we invite any interested parishioners to comment (in writing) before the congregation is asked to approve them at a Special Parish Meeting at 10:00 a.m. on Sunday, October 28. The proposed bylaws (annotated) can be found
here
, and current bylaws, for comparison, can be found
here
. A Q&A page explaining the major changes is
here
. The relevant new diocesan canon 47 is
here
, and a history of St. Alban's bylaws is
here
.
There will be two open "listening sessions" – Thursday, September 27, 6:00-7:30 pm in Satterlee Room 301, and Sunday, September 30, 10:00-11:00 am in the Rectory Living Room. Written comments should be sent to the
Vestry
or to Laura Ingersoll c/o the church office.
St. Alban's Children's Chorister Program
Starting in September, and spearheaded by our newly appointed Director of Music, Jeremy Filsell and Associate, Rebecca Kellerman, a renewed chorister program will be instituted at St. Alban's Church. Utilizing the RSCM's (The Royal School of Music) highly respected VOICE for LIFE program as a pathway for training and spiritual development of young choral singers, the new program will allow the acquisition of vocal skills, musical understanding, and knowledge of repertoire for children in a sacred context.
Click here to see all of the news in the latest issue of This Week at St. Alban's, our weekly eNewsletter.