Nursery, Sunday School and Youth Group Registration Online Now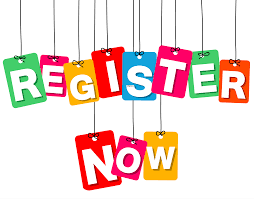 Please use our convenient online forms to register your children and youth for 2019-2020. Resuming September 8, nursery care for infants and toddlers will be available from 9:00 to 11:05 a.m. on Sundays. We also offer Sunday School for children age 2 ½ to Grade 5 and have 4 different youth groups for our 6th to 12th Graders. If you have questions, want to meet our leaders, or simply want to see the classroom spaces, join us for an Open House on September 8 anytime from 10:15 to 11:05 a.m. Classes officially resume on September 15 (10:15 to 11:05 a.m.) Questions about our programs for children? Contact the Rev'd Emily Griffin. For youth, contact the Rev'd Yoimel González Hernández.
Education for Ministry (EfM) Enrolling Students for September 11 Start
EfM, a theological seminar program of the University of the South (Sewanee), begins a new program year on Wednesday, September 11, and is welcoming both new students and transfers from other EfM groups. We meet each Wednesday for dinner, worship, and a discussion of our readings (e.g., Old Testament for students beginning this fall). The last-but-not-least component of our weekly discipline is "theological reflection," a structured conversation in which we draw on personal experience, culture, belief structures, and religious tradition, in an effort to practice thinking theologically.
If you would like to participate, or have questions about the program, please contact the group's mentor, Rich Jensen.
Summer Worship Schedule

Now through Labor Day weekend, we will observe the following Sunday schedule:
8:00 Holy Eucharist, Rite I (English)
10:00 Holy Eucharist, Rite II (English, with music)
10:00 Children's Chapel, Nourse Hall
11:15 Santa Eucaristia (Spanish, music with bilingual bulletin)
All services will take place in the Church, except Children's Chapel, which will continue to meet in Nourse Hall.
Click here to see all of the news in the latest issue of This Week at St. Alban's, our weekly eNewsletter.