In-person Worship this Sunday, September 12

This Sunday, we return to our program year schedule:
8 a.m. (English) - quiet, contemplative Eucharist without music in the Church.
9 a.m. (English) - family-friendly Choral Eucharist in the Church.
9 a.m. (English) - Children's Chapel with Communion. For now, we are offering Children's Chapel outdoors on the 2nd and 4th Sunday of each month
11:15 a.m. (English) - a more formal Choral Eucharist in the Church.
11:15 a.m. (Spanish) - Holy Eucharist with music from the Latino tradition in Nourse Hall (same building as the Church). Bulletins are bilingual for interested English speakers.
Click here to see the service bulletins
.

Online Worship for Sunday, September 12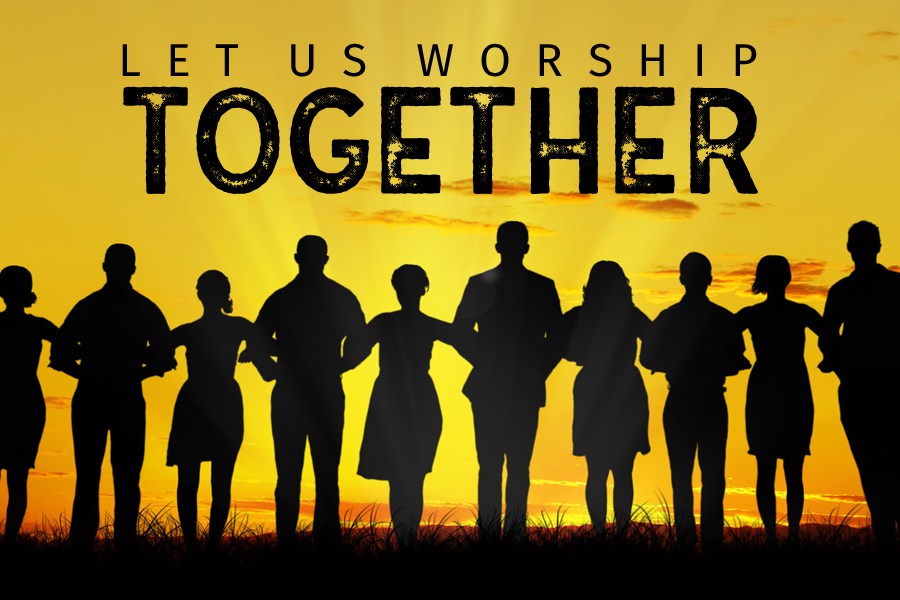 Here is everything you need to join us online in worship this Sunday, September 12:
Please note that we continue to worship in accordance with the coronavirus guidelines of our Diocese and the District of Columbia, which means:
We remain masked at all times (unless we have a speaking part during the service).
We do not drink from a common cup (consecrated wafers will be distributed to all who wish to receive).
Outdoor Children's Chapel and Sunday School Update
Sunday, September 12 - 9am Chapel, 10:15am "Open House" & Registration
PreK to 5th Grade Classes Start September 19th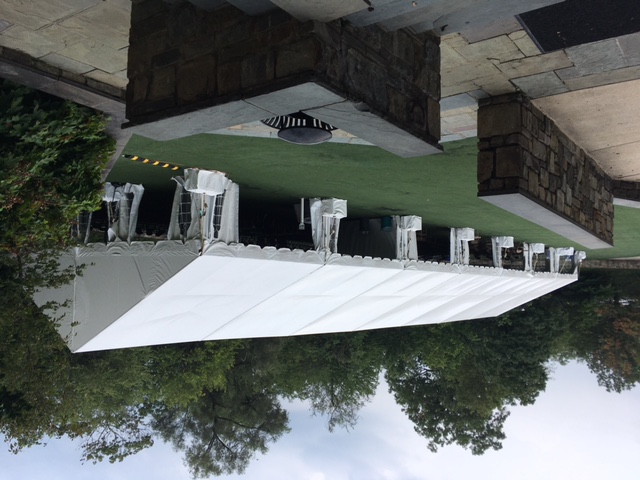 We're going to try meeting outdoors for Children's Chapel and Sunday School/Godly Play for now. Children's Chapel will meet the 2nd & 4th Sundays of the month on the grassy area in front of the Peace Cross. St. Alban's School has agreed to let us use their Little Field tent for Godly Play so we have a safe, dry place to meet regardless of weather. Still figuring out all the practicalities - but please come to our table on the Rectory Lawn to learn more, reconnect with church friends, meet leaders, register and help your kids start to reorient after a long time away. At this point, we're planning to have the Rectory (the house across the driveway from St. Alban's Church) open as well - so you can see where our PreK-2nd Grade and 3rd to 5th Grade classes will meet once we move indoors. We've decided for now to hold off on Nursery Care and our 2s & 3s class.


To register for Sunday School online, click HERE.

For more on Godly Play, the curriculum we use with our kids, click HERE.

Questions?
Contact the Rev'd Emily Griffin
.
Youth Classes Registration (6th-12th grades)
Open House on September 12, Classes start September 19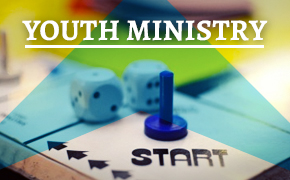 Please, come on September 12 at 10:15am to know more about our Youth Program this year. You will find a visible sign outside our building directing you to the spaces. Youth and families will have the opportunity to know the new places for classes, their Youth Leaders, and details about the program and curriculum.
Adult Formation Opportunities - Register now!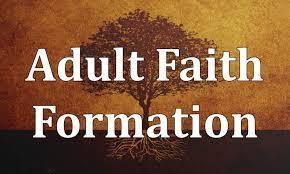 Sacred Ground
Sacred Ground
is a film and readings-based dialogue series on race grounded in faith. In ten bi-weekly sessions participants are invited to walk through chapters of America's history of race and racism, weaving in threads of family story, economic class, and political and regional identity. This ten-session journey draws participants into a collective journey of the heart and soul, and mind - your own storytelling at times required!
Group one (beginning September 29) will meet on Wednesday evenings from 7-9pm. Group two (beginning October 14) will meet on Thursday mornings from 10am - noon. Registration is required and participation is limited to twenty persons. For more information and a full meeting schedule for each group

contact the Rev'd Jim Quigley Registration deadline: September 22.

Education for Ministry ("EfM"): Explore Your Place in the Christian Tradition with a Small Group
Education for Ministry
("EfM") is a self-directed adult education program, sponsored by the University of the South in Sewanee, TN. The study curriculum is a four-year program: 1) Hebrew Bible; 2) New Testament; 3) church history; and 4) theology/ethics/interfaith considerations. St. Alban's EfM group meets from 6:00 to 8:30 pm each Wednesday evening, continuing through late May. In addition to theological reflection, each session includes time for fellowship, worship, and a discussion of assigned readings.
The enrollment fee for the year is $380; scholarship funding is available. Registration for this year's program closes soon. For more information contact

Rich Jensen

or

Margit Williams.

GIFT


In our GIFT offering, Young Adults gather twice a month on Tuesday evenings to Grow In Faith Together. This fall, GIFT participants will be discussing Jesus the Forgiving Victim, by James Allison.


GIFT begins on Tuesday, September 21, from 7-8:30pm. To register,

contact the Rev'd Geoffrey Hoare.

Sunday Morning Bible Study
Mainstream Anglican theology asserts that the cornerstones of our faith are derived from three main sources - Scripture, Tradition and Reason. St. Alban's Sunday Morning Bible Study is designed for those unfamiliar with or seeking a better understanding of the Bible as a whole. The Sunday Morning Bible Study is a beginner's journey into Holy Scripture where participants will read excerpts of the Bible from Genesis to Revelation. Our SMBS meets most Sunday mornings throughout the program year (October - May).
Begins October 3, 10 - 11am ET.

Contact the Rev'd Jim Quigley

to join. Registration closes Wednesday, September 29.

Wednesday Morning Bible Study
Faithful Biblical interpretation requires both exegesis (what are we reading, exactly?) and hermeneutics (how do we read, exactly?). The WMBS is a lively and careful exploration that focuses on individual books and themes in Holy Scripture. All are welcome!

Adult Enquirer's Class
The Adult Enquirer's Class is a six-part introduction to the life of faith at St. Alban's. Each session explores an aspect of the Christian faith as understood in the Anglican Tradition and the Episcopal church and asks, "How is our faith lived out in the parish and the world?" This class is designed for newcomers to the church as well as those who need to refresh their understanding of how to love God "not only with their lips, but in their lives." The Adult Enquirer's Class also serves as the preparation course for adult confirmation (see note below).
Mon
days, October 4,11,18, 25 and November 1,8 from 6:30 p.m. to 8:00 p.m. ET. Registration is required:

Contact The Rev'd Jim Quigley Deadline for registration is September 29.
A Note About Confirmation:
The Adult Enquirer's Class offers one pathway to membership (Confirmation or Reception) in the Episcopal Church. Confirmation services with the bishop will be held at Washington National Cathedral on Saturday, November 13, 2021 at 11am. If you would like to be confirmed or received, please
contact The Rev'd Jim Quigley
.
***Currently all Adult Formation Meetings are held online on Zoom.
Welcoming Afghan Allies
The Episcopal Diocese of Washington and Episcopal Migration Ministries have partnered with Lutheran Social Services (LSS) in a collective response to the Afghani crisis. As of this week, Lutheran Social Services has welcomed 626 allies to the DC Metro area to homes in three main resettlement sites: Hyattsville, MD, Fairfax, VA, and Dale City, VA. Upon arrival, refugees are greeted at the airport, transportation to homes is provided and caseworkers addressing multiple needs are assigned. A short video of the welcoming process and services provided can be found here. To date, LSS has received 4,500 volunteer applications. A volunteer application form can be found and submitted here. Please note that it may take LSS and its subsidiary, Lutheran Immigration and Refugee Service (LIRS) two or more weeks to respond to your volunteer application.

St. Alban's will be collecting Mustard Seed contributions for refugee resettlement through September 19. Checks can be sent to the church (please include Afghan Mustard Seed in the memo line) and online donations can be made here.
Click here to read our weekly eNewsletter, This Week at St. Alban's.