Live-Streamed Services Step by Step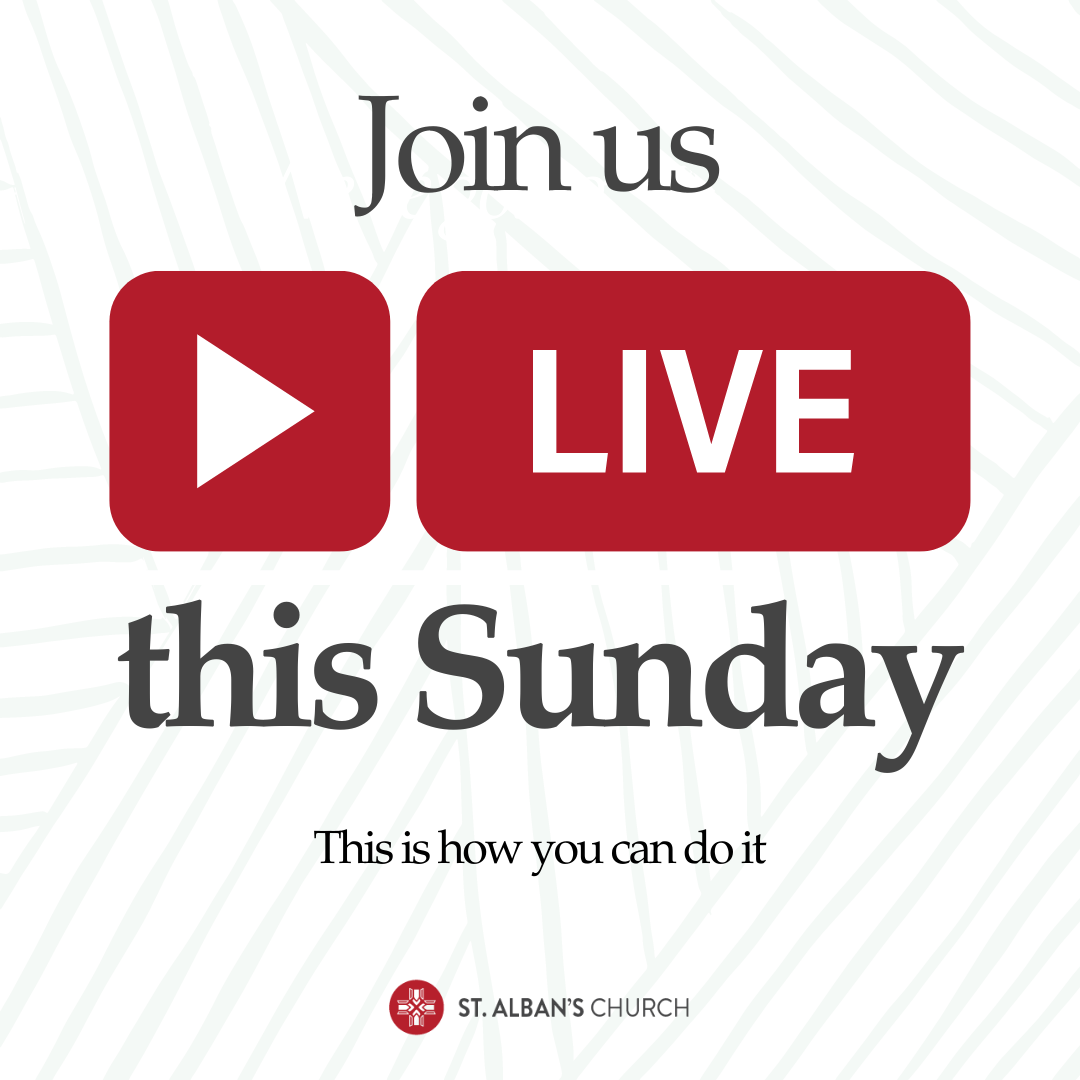 If you can't join us at Church this first Sunday of Advent, we encourage you to do so from wherever you're able through our live broadcast. Here's how you can do it:
Log in to youtube.com and look for our

Youtube Channel
Search for the "Sunday Service" video at the top of the page
Enjoy the service
Subscribe to our Youtube channel for weekly notifications
It is easy, safe, and convenient. If you have any questions, please contact our Communications Manager, Mery Montenegro.
We hope to see you all this Sunday, at 9 am EST.
Join us for Worship Sunday, November 28, in Person or Online

Our in-person worship schedule:
8 a.m. (English) in the Church.
9 a.m. (English) in the Church.
9 a.m. (English) Children's Chapel on the 2nd and 4th Sunday of each month.
11:15 a.m. (English) in the Church.
11:15 a.m. (Spanish) in Nourse Hall (same building as the Church). Bulletins are bilingual for interested English speakers.
Please note that we continue to worship in accordance with the coronavirus guidelines of our Diocese and the District of Columbia, which means:
We remain masked at all times (unless we have a speaking part leading the service).
We do not drink from a common cup (consecrated wafers will be distributed to all who wish to receive).
Here is everything you need to worship with us online on Sunday
:
Collecting Blankets, Coats and Bag Meals for Grate Patrol (December 5th and 10th)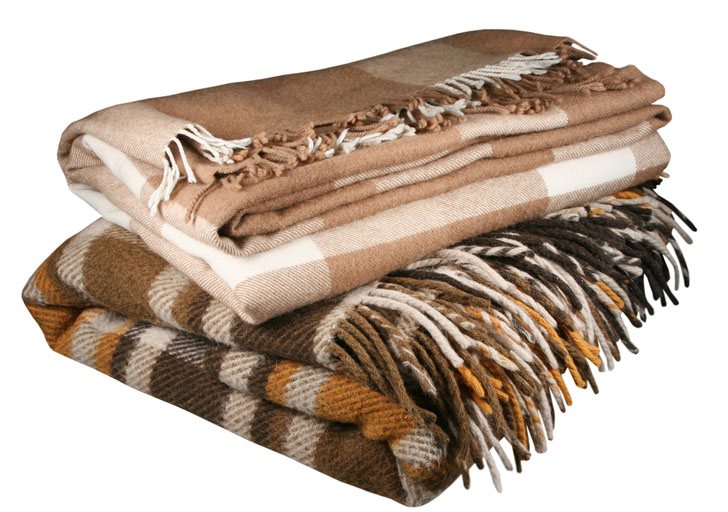 As you may know, we collect bag meals the 2nd Friday of each month and deliver them to the Salvation Army for distribution on their Grate Patrol van. Sign up to make meals for this coming December 10 HERE. You don't need to be a youth or family to participate; all are welcome!

In addition, we have asked the Salvation Army what our homeless neighbors request most often this holiday season. At the top of their list were new or gently used blankets and coats (adult-sized). To that end, we will have a collection bin available at the church on Sunday, December 5th for any you may wish to donate. Remember – only give something you would welcome receiving! You may also drop them off at the church on Friday, December 10th from 1 to 2pm (our normal bag meal drop off time.)

Thank you in advance for your generous response!
In-Person Learning For Children And Youth
PreK to 5th Grade Sunday School Now Meeting Indoors Every Sunday, from 10:15 to 11:00 am
Given the onset of colder weather, we have moved our two Godly Play classes indoors. PreK to 2nd Grade now meets downstairs in the Rectory (the house across the driveway from the Church), and 3rd to 5th Grade meets upstairs. It's not too late to register your child in person or online HERE.

Masks are required for everyone, and some windows will be open for increased ventilation. All of our leaders are fully vaccinated.

At this point, we're still holding off on resuming Nursery care and our 2s & 3s class.

Questions or concerns? Contact the Rev'd Emily Griffin.
---
Youth Classes (6th-12 Grades) begin at 10:15 a.m. in Satterlee Hall.
Spaces for Youth Classes are as follows:
Rite 13 (6th-7th grades): Rectory Porch
J2A (8th-9th grades): Room 203, Satterlee Hall (main floor)
Senior Youth (10th-11th grades): Room 301, Satterlee Hall, upstairs
We have made plans to have the safest places possible for our youth in-person classes. To that end, masks are required at all times. To register for Youth Classes online, click HERE. If you have any questions, feel free to contact the Rev. Yoimel González Hernández.
Advent Olive Oil Sale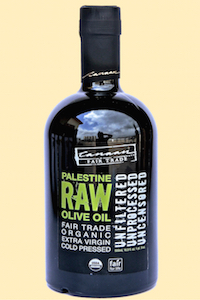 This Advent, the Global Mission Committee is selling organic, fair trade olive oil products in the Wade Room November 28th, December 5th and December 12th after each service. You may order in advance for pick-up on one of those Sundays by emailing your order form to Helen Habiby. For online payments, click here. Also, you can make checks payable to St. Alban's Church and pay when you pick up. Thank you.

Stewardship 2021-2022: Introducing St. Alban's Gives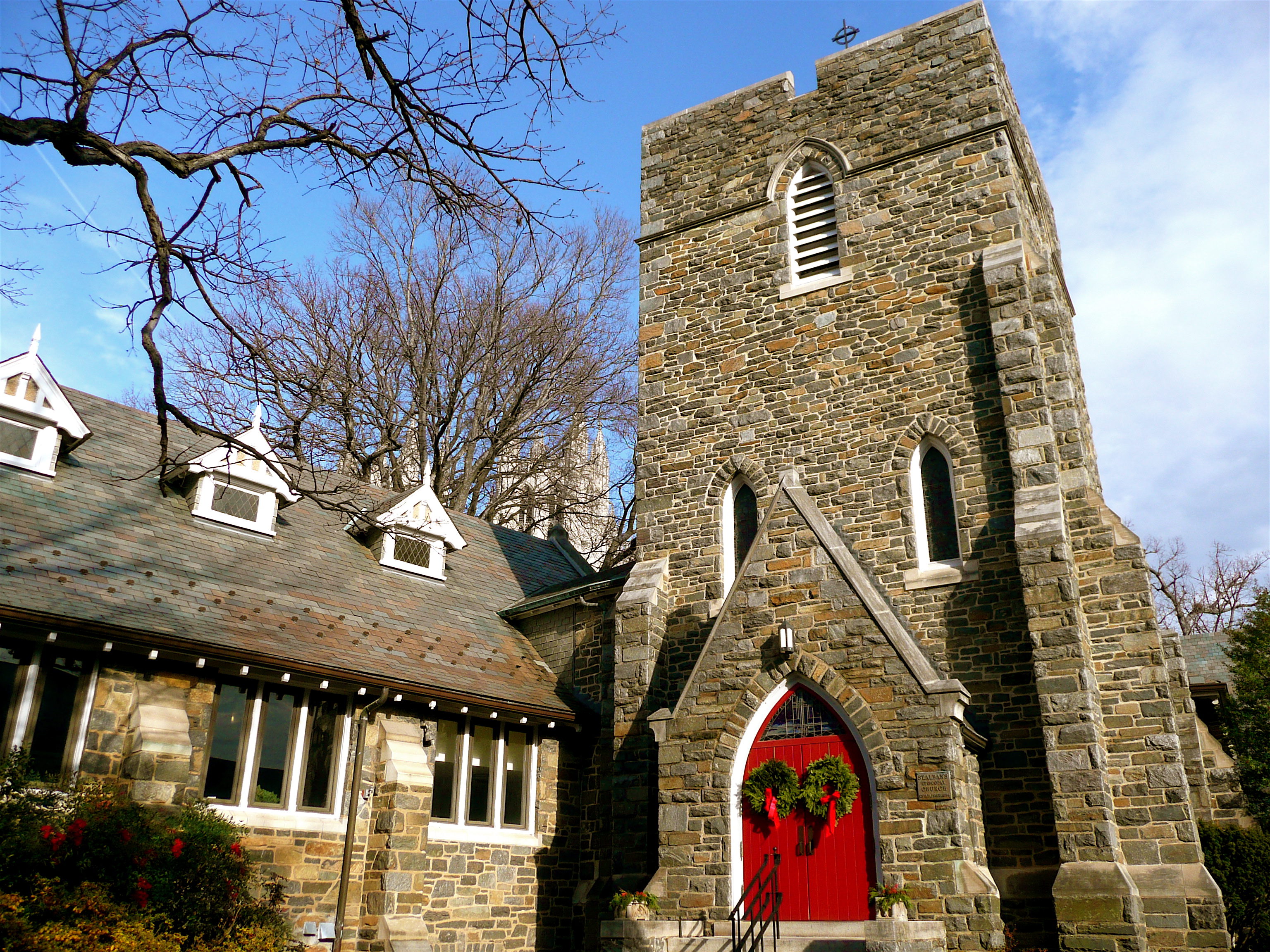 Being a part of St. Alban's is something special. Join us in pledging for the 2022 stewardship campaign and share your favorite memory of St. Alban's while you're at it! Visit
our website
or pick up a pledge card from the church narthex to make your pledge. Send your favorite memory or thing about St. Alban's to
Lisa Garnett
for us to share in future communications. Thank you to all who have pledged to date!
Click here to read our weekly eNewsletter, This Week at St. Alban's.