Annual Fellowship Events
We hold several large events each year that bring the entire St. Alban's family together to celebrate, serve our community, connect, meet new people and make new friends.
Shrove Tuesday Pancake Supper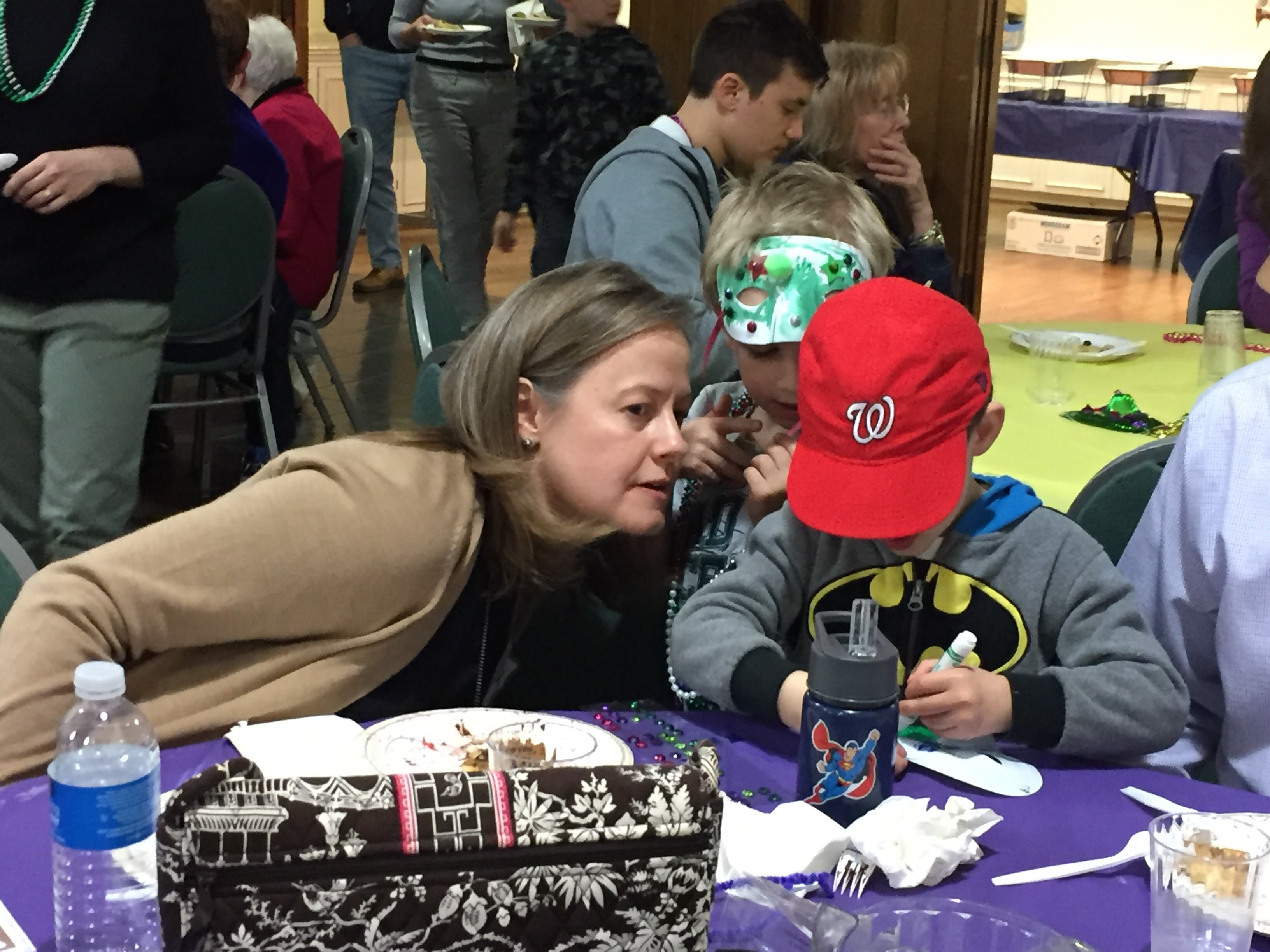 Every year before Lent begins, St. Alban's Rite 13 group (youth, ages 12 to 13 in St. Alban's Journey to Adulthood program) cook and serve a community Pancake Supper with Mardi Gras flair, and great music. The Pancake Supper is a great way to meet and spend time with other members of the congregation and to have the best meal of the day twice (breakfast for dinner!). All proceeds go to support the Rite 13 group in their Spring Retreat. For more information or to participate contact the Church Office

St. Alban's Day Picnic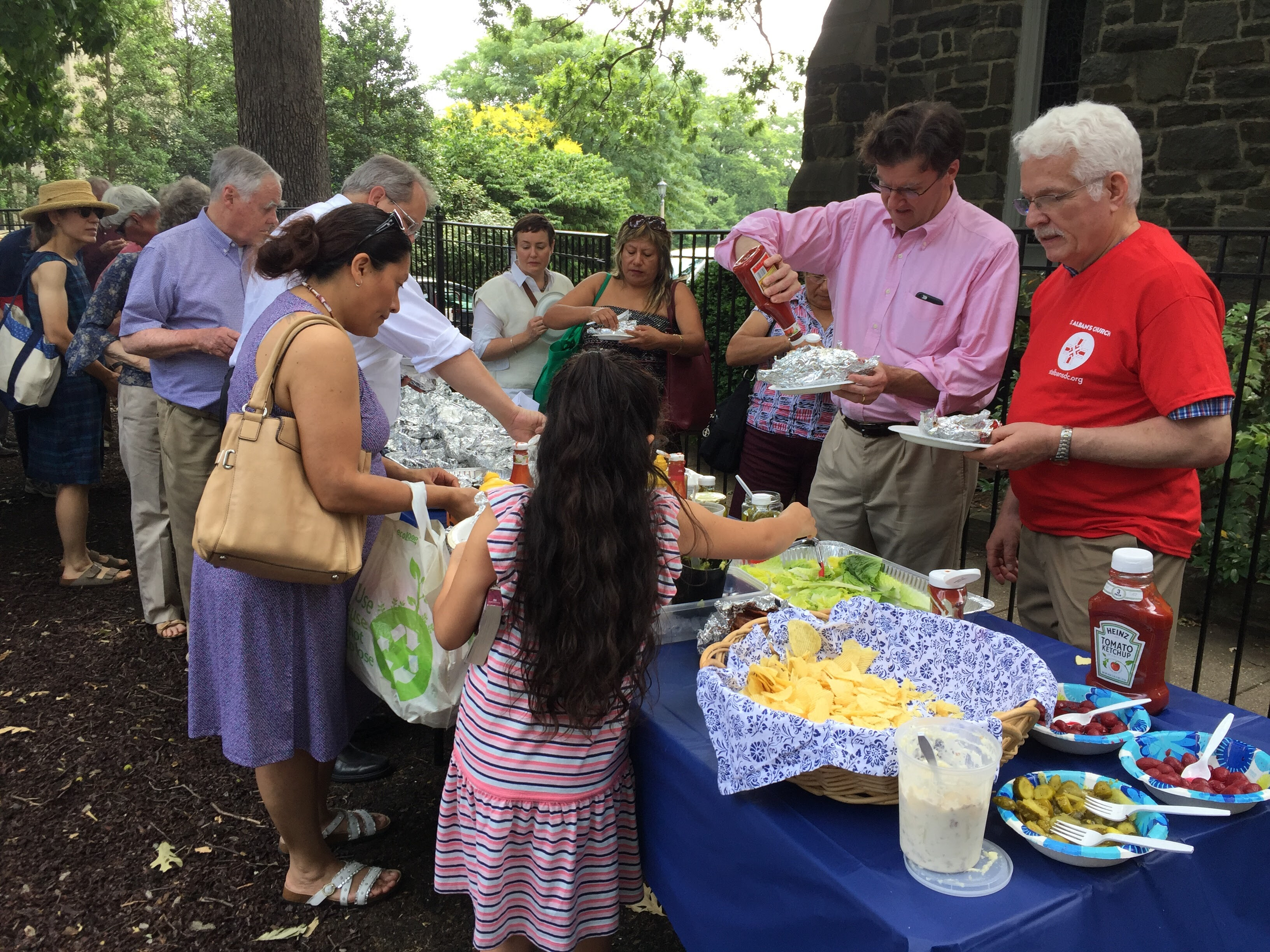 Celebrate our Patron Saint's Day near the end of June. We begin with joyous worship and introduction of new members, and then the party continues with a picnic and games. St. Alban's provides and grills hamburgers; all are asked to bring their favorite picnic dish to share. Bring your family and get to know old friends and new members alike. For more information, or to volunteer, contact: Phoebe Jane Winthrop or Lacey Gude.
Thanksgiving Community Dinner
St. Alban's Church along with Washington Hebrew Congregation and Annunciation Roman Catholic Church, jointly host this annual meal for the wider community of Northwest DC. Food is contributed, cooked, and served by congregation members from each community. The meal provides a space for folks to celebrate this holiday in the company of a warm community. Each year the host congregation rotates. For more information, or to volunteer, contact: the Church Office.
Christmas Dinner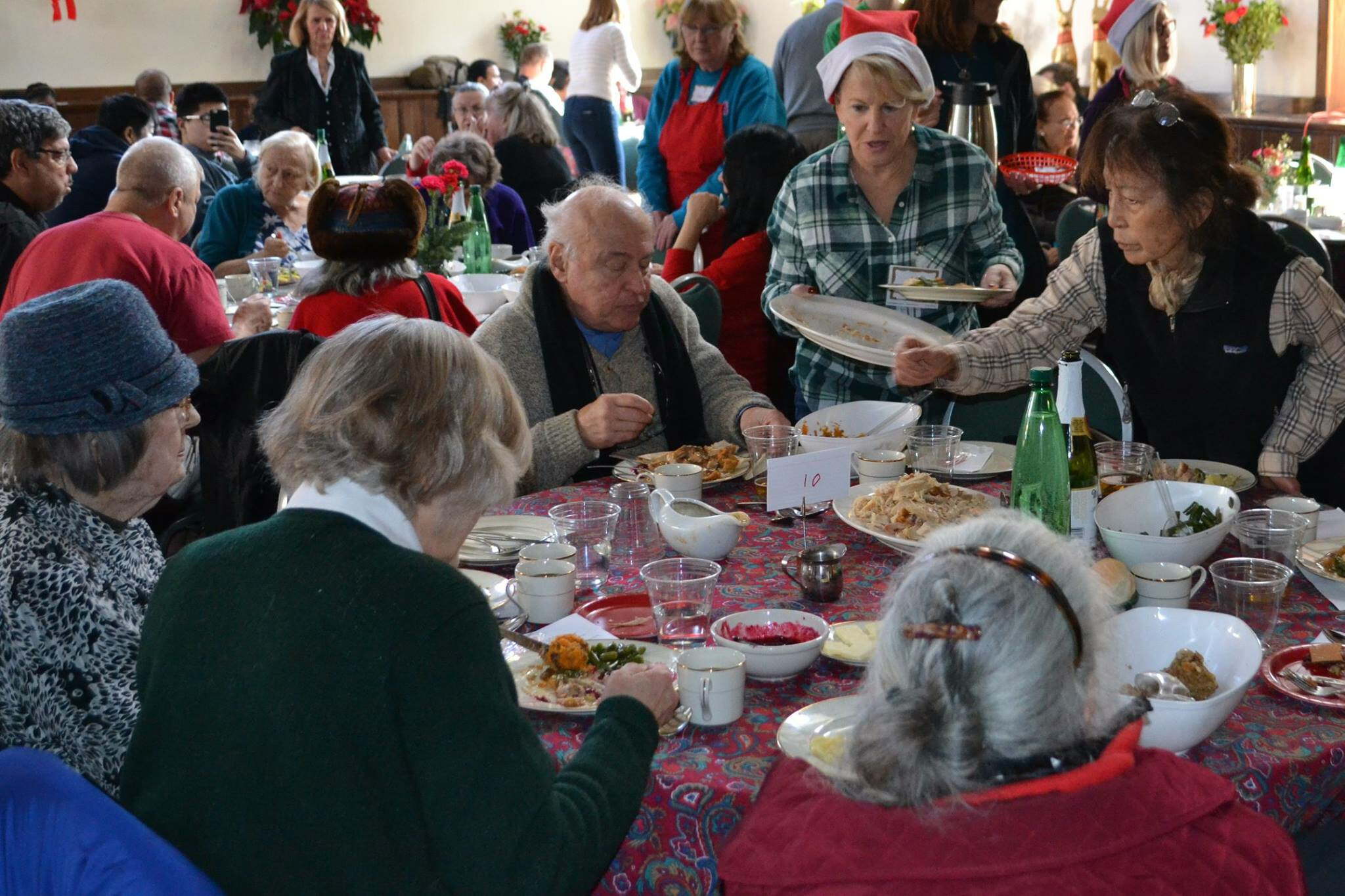 St. Alban's cooks and serves a Christmas meal to the wider community each year on Christmas Day in our parish hall. Volunteers, congregation members, and outside donors collaborate to make sure that anyone in DC can celebrate Christmas with a warm meal and with a caring community. For more information, or to volunteer, contact:the Church Office.