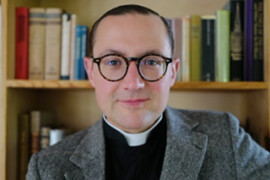 The Rev'd Bertie Pearson
Rector
Office: 202-363-8286 x 201
Email »

The Rev. Bertie Pearson has served on the staff of the Diocese of California, as Priest-in-Charge of St. John the Evangelist and Holy Innocents in San Francisco, as Vicar of San Francisco de Asís Iglesia Episcopal in Austin, and as Rector of Grace Church in Georgetown, Texas. Bertie and his wife Dr. Rahel Pearson have two delightful children, Helena and Augie, and are the proud owners of a highly intelligent Australian Shepherd named Ida. In addition to parochial ministry, Bertie has taught church history for the past 10 years at both the Episcopal Seminary of the Southwest and the Iona School for Ministry, and hosts the podcast The History of Christianity with Bertie Pearson. When not in church, Bertie is a recreational photographer, electronic musician, and fan of American and British literature.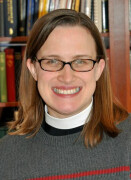 The Rev'd Emily Griffin
Senior Associate Rector
Office: 202-363-8286 x204
Email »

Emily Griffin grew up in Syracuse, NY. After completing a dual Masters of Divinity/Masters of Social Work at Princeton Seminary and Rutgers University (along with a Masters of Sacred Theology at General Seminary in NYC), she was ordained to the priesthood in 2003. Emily has served parishes in New Jersey, Virginia and now Washington, DC – with a primary focus on Christian education across the generations; she is also an accredited Godly Play Trainer. She also leads our children's formation & family ministries, coordinates our worship guilds, and oversees our ministries in Spanish. She and her husband, Mike, live in the District.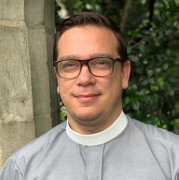 The Rev'd Yoimel González Hernández
Associate Rector
Office: 202-363-8286 x226
Email »

Yoimel (prounounced 'Joimel') was born in Cuba where he studied theater and theology. Over more than 10 years, Yoimel developed his leadership in the church in Christian education, youth ministry and lay formation. Yoimel graduated from Virginia Theological Seminary and was ordained as a priest in the Diocese of Washington in June 2019. While at St. Alban's, he will also serve part-time as dean of the Latino Deacon School in our Diocese. Yoimel oversees our youth ministry and assists in the leadership of our Spanish liturgy.