Latest News
What's new at St. Alban's? Read on for Vestry updates and other news from the St. Alban's community.
FEBRUARY VESTRY NEWS
by Senior Warden Ken Patterson
St. Alban's new Vestry for 2020 kicked off its year with the annual Vestry retreat at Claggett Center in Adamstown, Maryland on February 7th and 8th. We also conducted the February business meeting.

The retreat focused on how the Spirit can help to guide us to the right strategies for our ministry. On Saturday morning, Emily and Jim led a presentation on how St. Alban's interacts with, and responds to the needs of those we encounter at varying levels of engagement -- from those who use our buildings, to those who occasionally attend services, and finally our core group of Sunday attendees.
Geoffrey touched on some of the themes of the day in his February 9 sermon, in particular the issue of "nontransactional" relationships where there is no implied "quid pro quo" between us and the people we
want to reach, but rather a mutual quest for meaning and purpose.

Business focused on appointments for the remainder of the year. The Vestry appointed Megan King as the newest Vestry member. Megan's appointment is for one year, filling the remainder of newly-elected Junior Warden Ted Swett's term. Carol Aschenbrener was appointed Secretary of the Vestry, Hollis McLoughlin as Treasurer, and Laura Ingersoll was appointed Chancellor. We approved the appointment of the two young people nominated by our youth to be Youth Representatives to the Vestry: Annie McLean and Ruthie Rhodes.
Diocesan delegates were approved: Heather Sondel, Barbara Manard, and Amie Vandersluis. We also approved alternate Diocesan delegates to ensure our full representation at the annual conventions if an appointed delegate cannot attend: Jessica Kelley, Mercy Lightsey, and Candice Brown.
Expanded summaries of this and previous Vestry meetings can be found here.
SUPER CHILI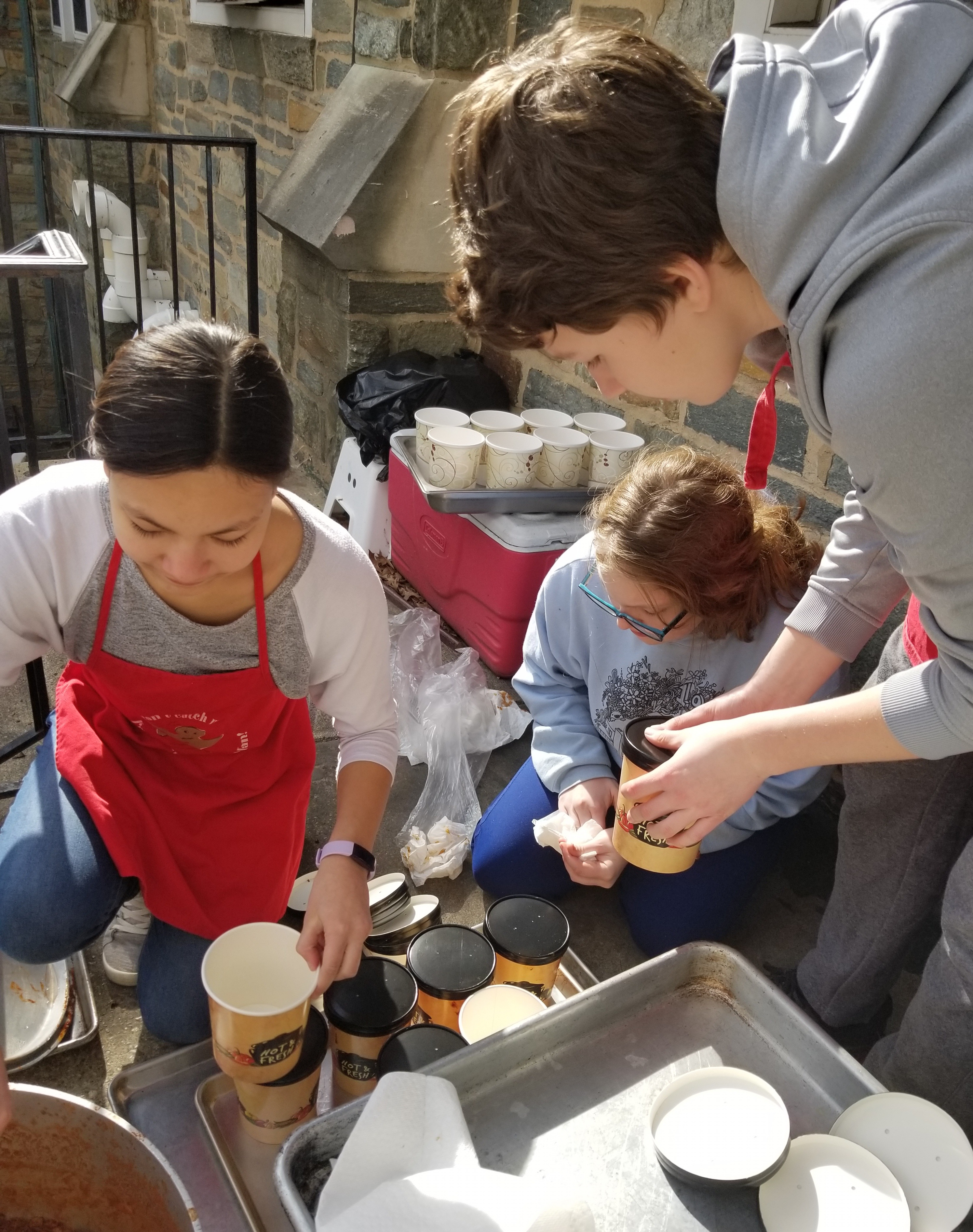 Our J2A youth group cooked up two massive batches of delicious chili, both meat and vegetarian, for Super Bowl Sunday. Thanks to them for their handiwork in the kitchen and to all members of the parish who bought or donated quarts of chili and cornbread. More photos are in this gallery.
The proceeds from the annual chili sale helps to fund the J2A pilgrimage. Stay tuned for this group's decision on where they plan to go in 2021.
ELECTION RESULTS
The following were elected by voting members of the parish on Sunday, January 26, 2020.
Junior Warden (three-year term)
Trevor (Ted) Swett III

Vestry Members (three-year terms)
Carol A. Aschenbrener
Rachel Colson
Lisa Garnett
Karina Rodriguez

We are deeply grateful to these parishioners and to all who agreed to stand for election.
HOLY LAND PILGRIMAGE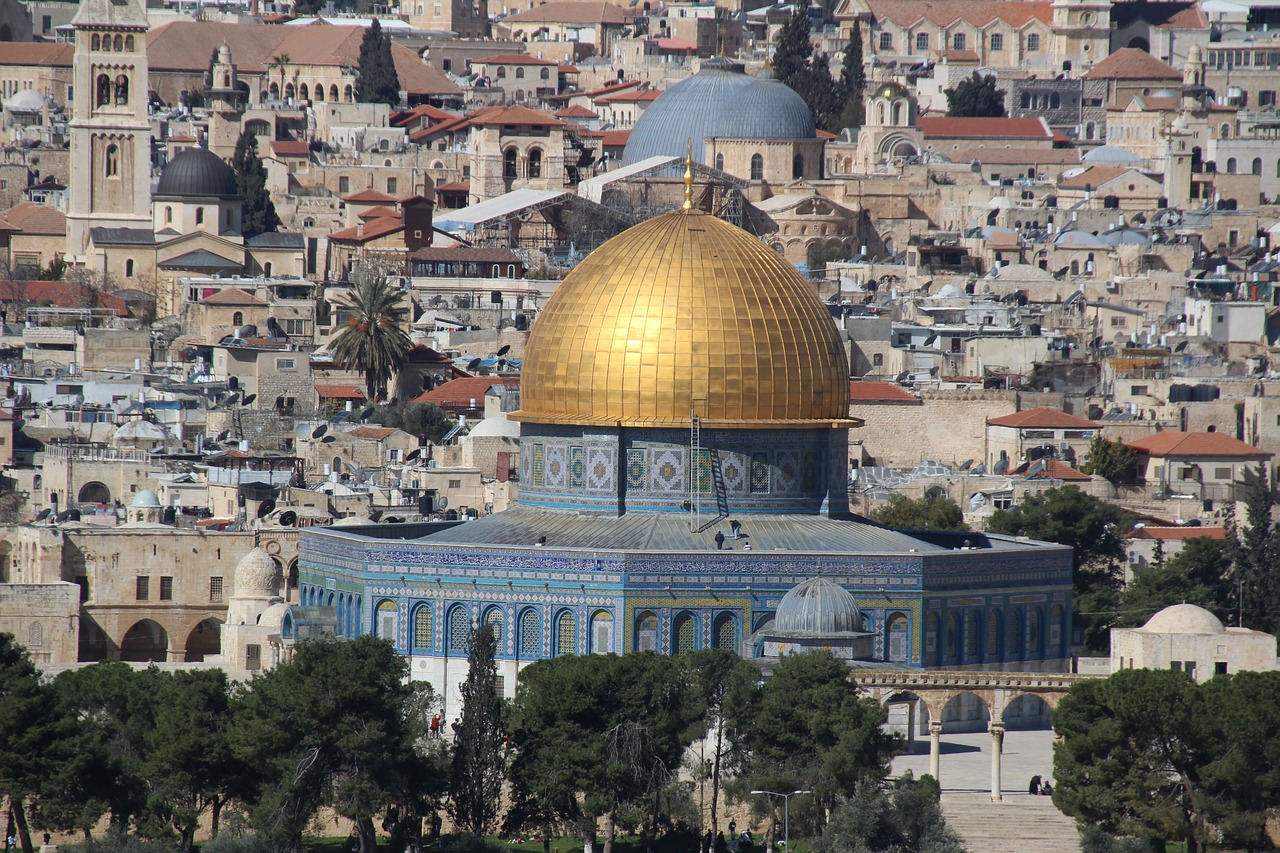 It looks as if we will have the minimum 20 pilgrims necessary to make our journey to the Holy Land May 21 - June 1, 2020. The Rev'd Jim Quigley and the Rev'd Luis Leon will lead the trip.
Several of us will also participate in a pre-pilgrimage to Jordan, departing the U.S. on May 18th and visiting Petra, St. Savior's School in Zarka and the Holy Land Institute for the Deaf in Salt.
We can accommodate up to 35 pilgrims for the main pilgrimage and the deadline for registration with a $500.00 deposit is Thursday, January 30th. Non-members of St. Alban's are welcome.If you are interested in learning more contact the Rev'd Jim Quigley.
BILINGUAL EUCHARIST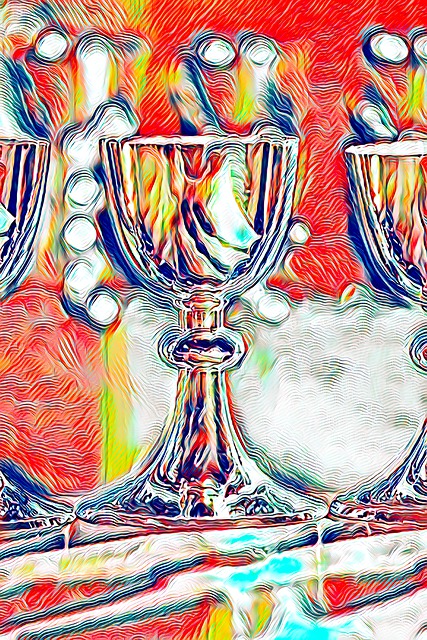 Our entire St. Alban's community is invited to worship together on January 26 following our annual meeting. What better way to demonstrate our essential unity across differences as the body of Christ?
We will pray and sing in both English and Spanish. Don't worry – the bulletin will be in both languages, and we are not going to say everything twice.
Join us after we conclude the business of the parish by worshiping as one parish in two languages.
PLEDGE CAMPAIGN UPDATE
by Walker Carter & Suzy Mink, 2020 Stewardship Chairs.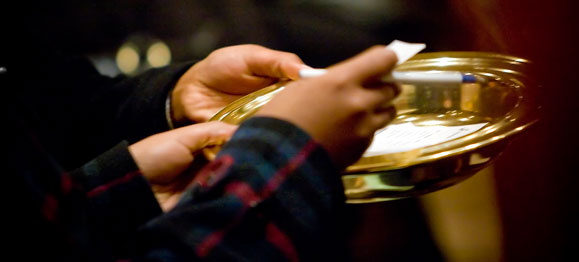 Our heartfelt thanks to all of you who have made a financial commitment to St. Alban's for the New Year. Each and every pledge is vitally important to our parish life. We're pleased to report that the 2020 pledge campaign crossed a significant milestone this week: We've topped last year's campaign! Dollars pledged for 2020 stand at $1,325,340, which is 2% more than last year. This is very good news. Thank you so much for your generosity!
But there is still work to be done. We've heard from 274 households so far but we need to hear from 30 more to match the 304 pledges from last year. If you haven't yet pledged, please consider doing so today. There are many ways to pledge: Pledge forms are available on the pledge table in Nourse Hall; you can pledge online on the church's website or you can or call Doug Dykstra, our Director of Finance. Also, if you've already pledged and are considering increasing your pledge, please let us know. So far, of those households who were able to increase their giving, the average increase is an astonishing 18%! We're very excited about 2020 at St. Alban's and hope you are too. Please make your pledge today.
2020 pledge envelopes are available for pick-up in Nourse Hall. As you know, on the first Sunday of each January pledge envelopes are available to those households that have made a pledge and requested envelopes.
CHRISTMAS BLESSINGS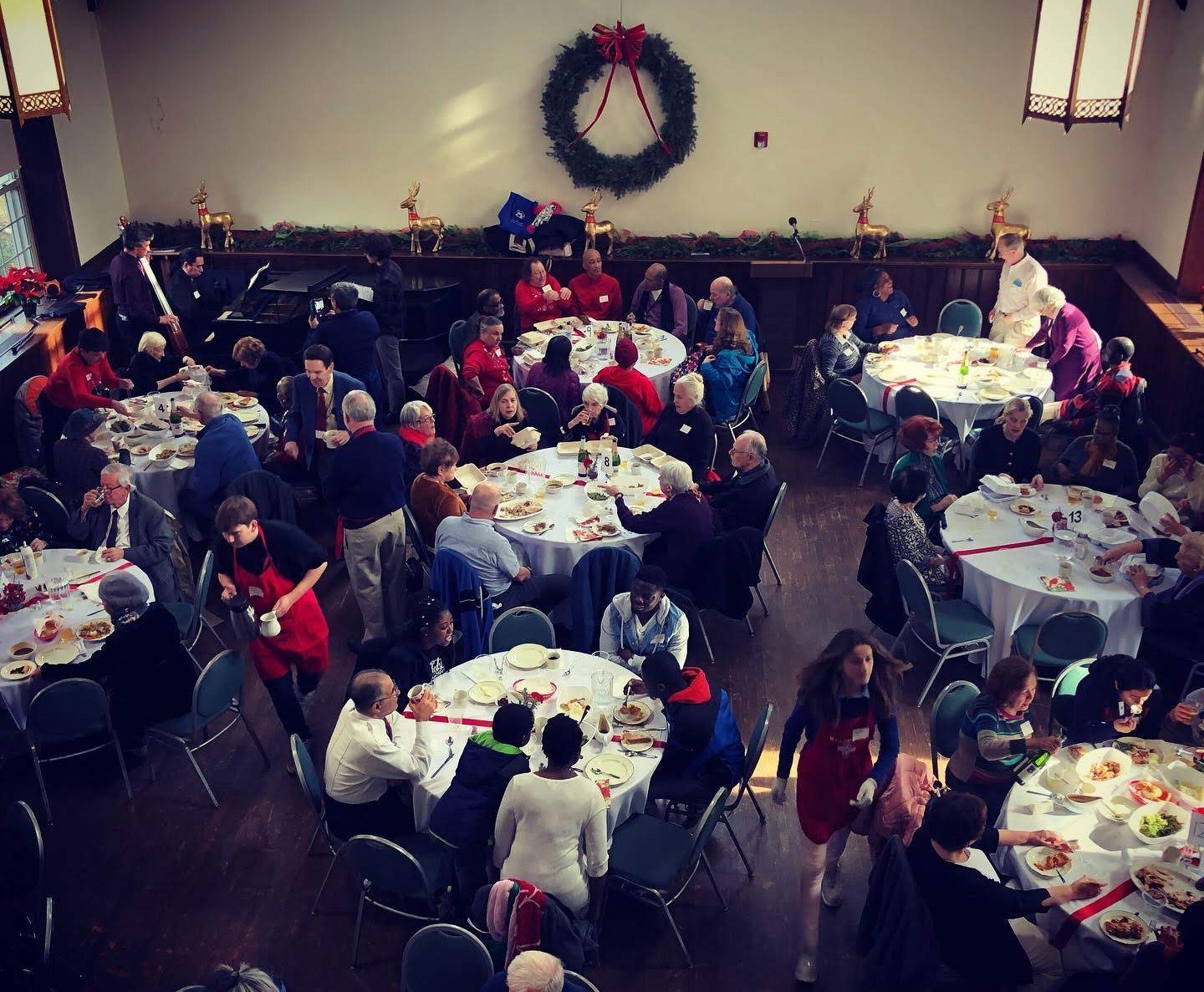 Our annual celebration and community dinner was full of joy and beauty, from the faces of our guests and our many volunteers to the gorgeous flowers and uplifting music and inspiring preaching that filled the sanctuary. Thank you, thank you to all who played a part, and especially to dinner organizers Tricia Pinkard, Suzy Mink and Phoebe Jane Winthrop and to our flower guild.
You may have heard the story of one guest who, struggling with deep sadness on Christmas Day thought that walking by the Cathedral would lift some of his gloom. As he walked down Wisconsin Avenue, he saw the sign for our dinner, saying 'everyone is welcome." He thought a moment, knew he was an "everyone," so he took the risk and walked through our doors. You should have seen his delight and joy in finding a warm, inviting and delicious place to be on Christmas Day.
A selection of photos is online here. If you have any additional photos to share, please send them to Deborah Potter and she'll make sure they are posted.
PONDERING MARY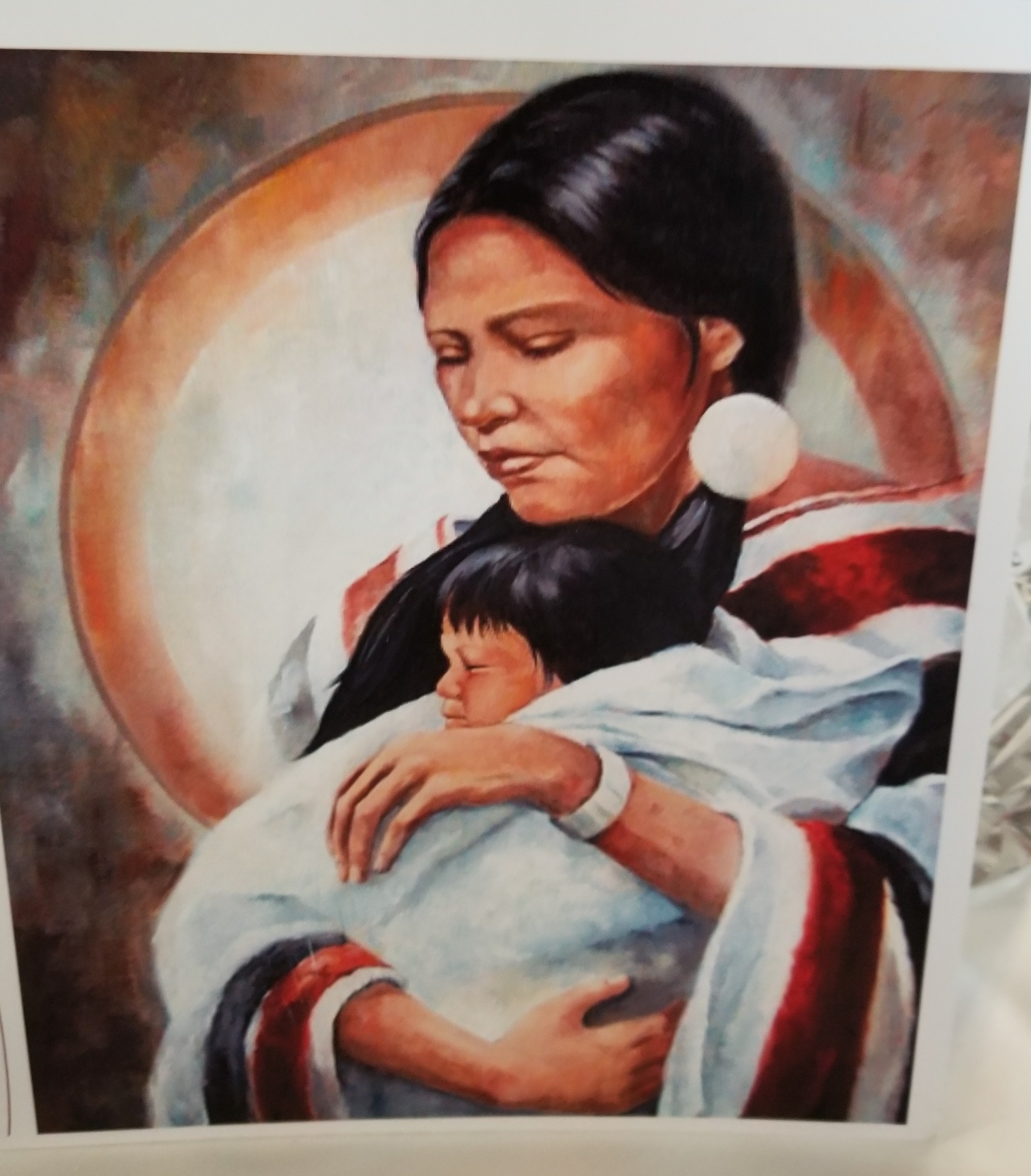 Our Advent forum series, "Waiting with Mary," brought English and Spanish-speaking parishioners together for a wonderful potluck lunch. Parishioners brought a favorite image of Mary and shared why it is meaningful to them. The images included pictures and statues from various home countries represented in our parish as well as from classical art. We've posted photos in this gallery.
Many thanks to Karina Rodriguez and the Rev'd Emily Griffin for coordinating the event.
Recordings of the forum series, which looks at Mary in the Gospels, in music and in art, are posted here as they become available.
GENEROUS GIFTS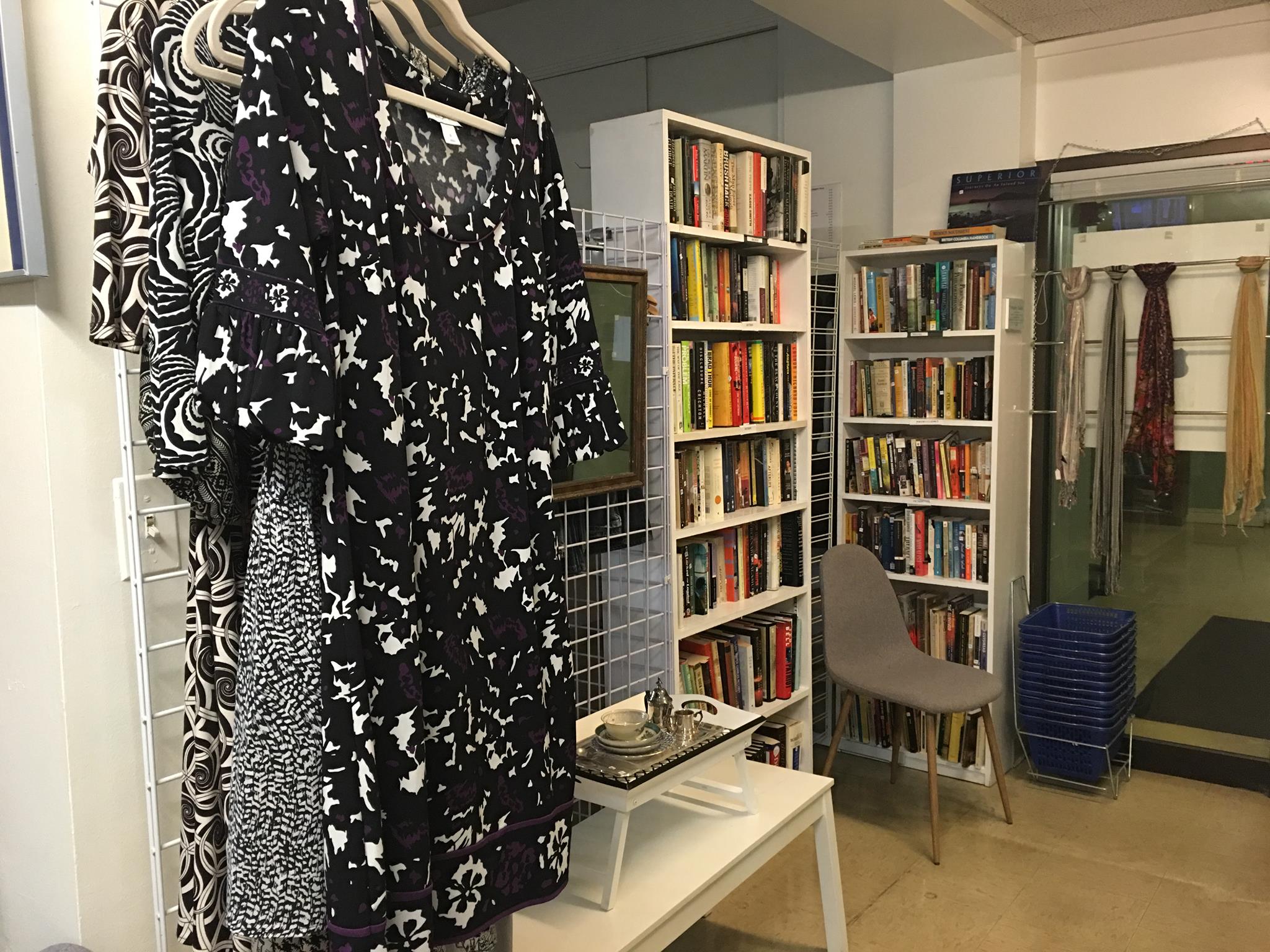 Did you volunteer at the Op Shop or buy something there or bring in donations this year? Look at the good you did!
In 2019, WSA awarded $209,200 from Op Shop proceeds to the following 35 agencies: A Wider Circle, Calvary Women's Services, Charlie's Place at St. Margaret's Episcopal Church, Cornerstone Community, Downtown Cluster of Congregations, Downtown Cluster's Geriatric Day Care Program, Farmers and Hunters Feeding the Hungry, Five Talents USA, For Love of Children, Friendship Place (Aim Hire), Hope and a Home, Hope House, Housing Up, Hyacinth's Place, Iona Senior Services (Active Wellness Program), Joseph's House, Jubilee Jobs, Loaves and Fishes at St. Stephen and the Incarnation, Mary House, Miriam's Kitchen, New Endeavors by Women, Nomis Youth Network, Pregnancy Aid Centers, Project Knitwell, Samaritan Ministry of Greater Washington, Seabury Resources for Aging (Age In Place), St. Philip's Childhood Development Center, Suited for Change, The Family Place, The Lorton Art Program, The Welcome Table at The Church of the Epiphany, Thrive DC, Torture Abolition and Survivors Support Coalition International, Transition Assistance Program at Chevy Chase Presbyterian Church, and Voices for a Second Chance.
Thank you for your continued support of our Op Shop.
THANKSGIVING THANKSGIVINGS
from Tricia Pinkard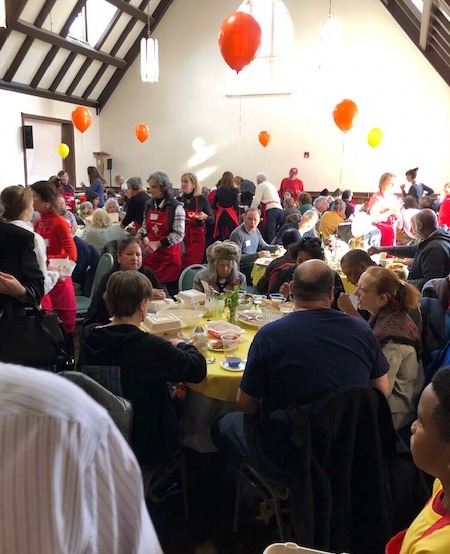 The annual Thanksgiving dinner was hosted by St. Alban's this year and it was a huge success. We had 50 to -75 more people than past years for a total of 240 or so diners (so I've been told). We had blessings in Spanish, Hebrew and English by the priests and rabbi. And our guests came from a wide range in our community: from homeless people to Muslim refugees, rich to poor, Latino to Anglo, elderly to young.
Even though the bigger numbers meant we ran out of turkey at the end, it also meant we strengthened the ties in our community among disparate populations. It was wonderful to see it all in action, and I feel lucky to have spent the day with all of these folks. My day was made when a homeless man gave me a hug and told me he felt spoiled by the warm meal and hospitality, as he walked out the door with leftovers. Success... at least for a day!
Your offerings of time, food, love and prayer made it all possible. This day was a gift to many and I thank you for being a part of it all.
---
Looking for something you once found on this page? Want to take a look back at previous events or announcements? Check the news archive page.