Latest News
What's new at St. Alban's? Read on for Vestry updates and other news from the St. Alban's community.
ROWAN WILLIAM VISITS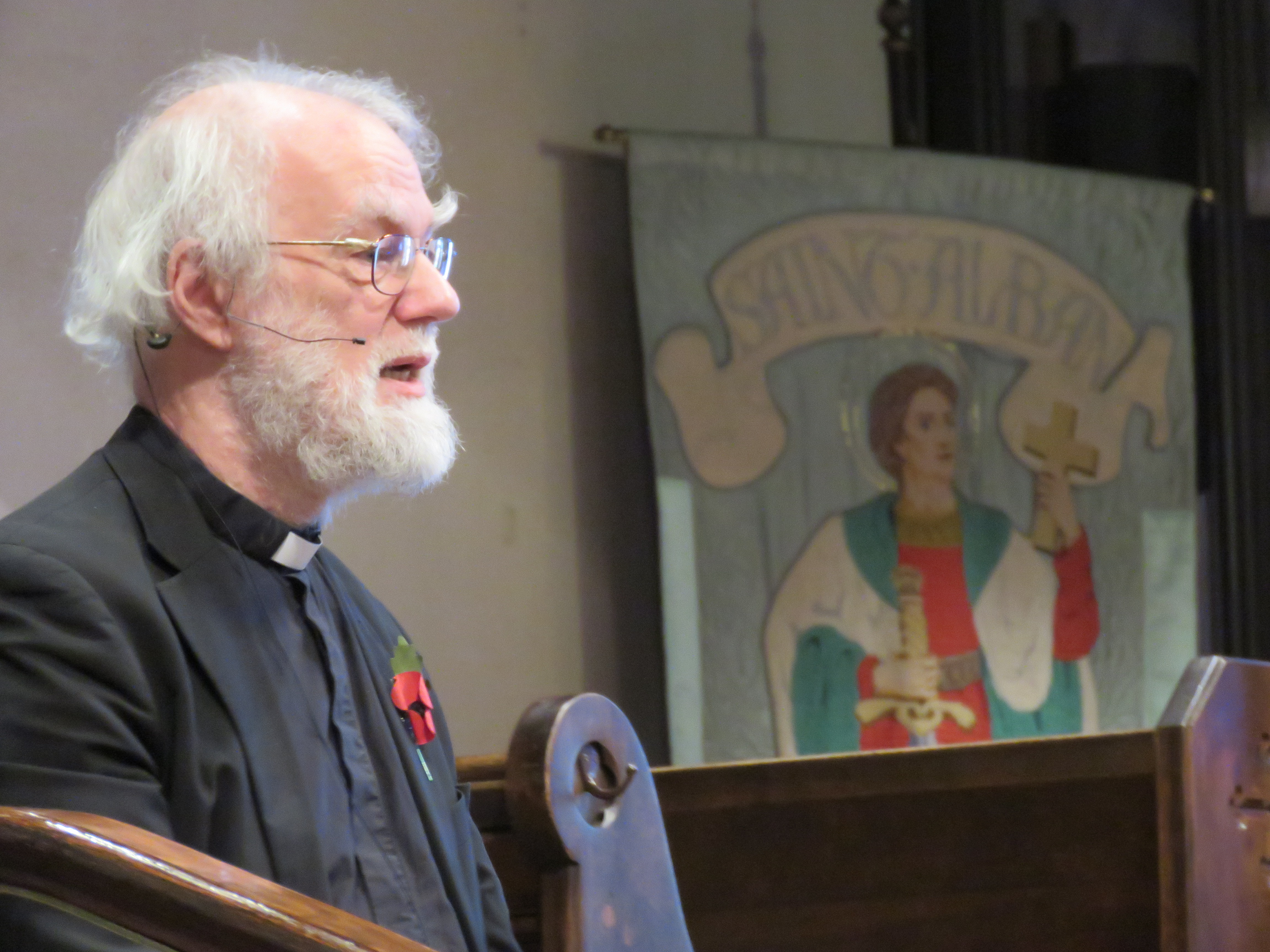 On a crisp autumn morning, November 8, over a hundred people hungry for faith-understanding gathered at St. Alban's to hear former Archbishop of Canterbury Rowan Williams speak about Christian believing and discipleship and then address thought-provoking audience questions. Parishioners have been reading two of Bishop Williams' recent books, Being Christian and Being Disciples – slim volumes aimed at helping us work out the essentials of our faith. Since serving for a decade as primate of the Anglican Communion (2002-2012), Williams has been Master of Magdalene College at Cambridge University (alma mater of our Rector, Geoffrey Hoare), and continues to be a leader in the contemporary church's progressive thinking, ecumenism, and interfaith reconciliation work. Listen here:
BYLAWS APPROVED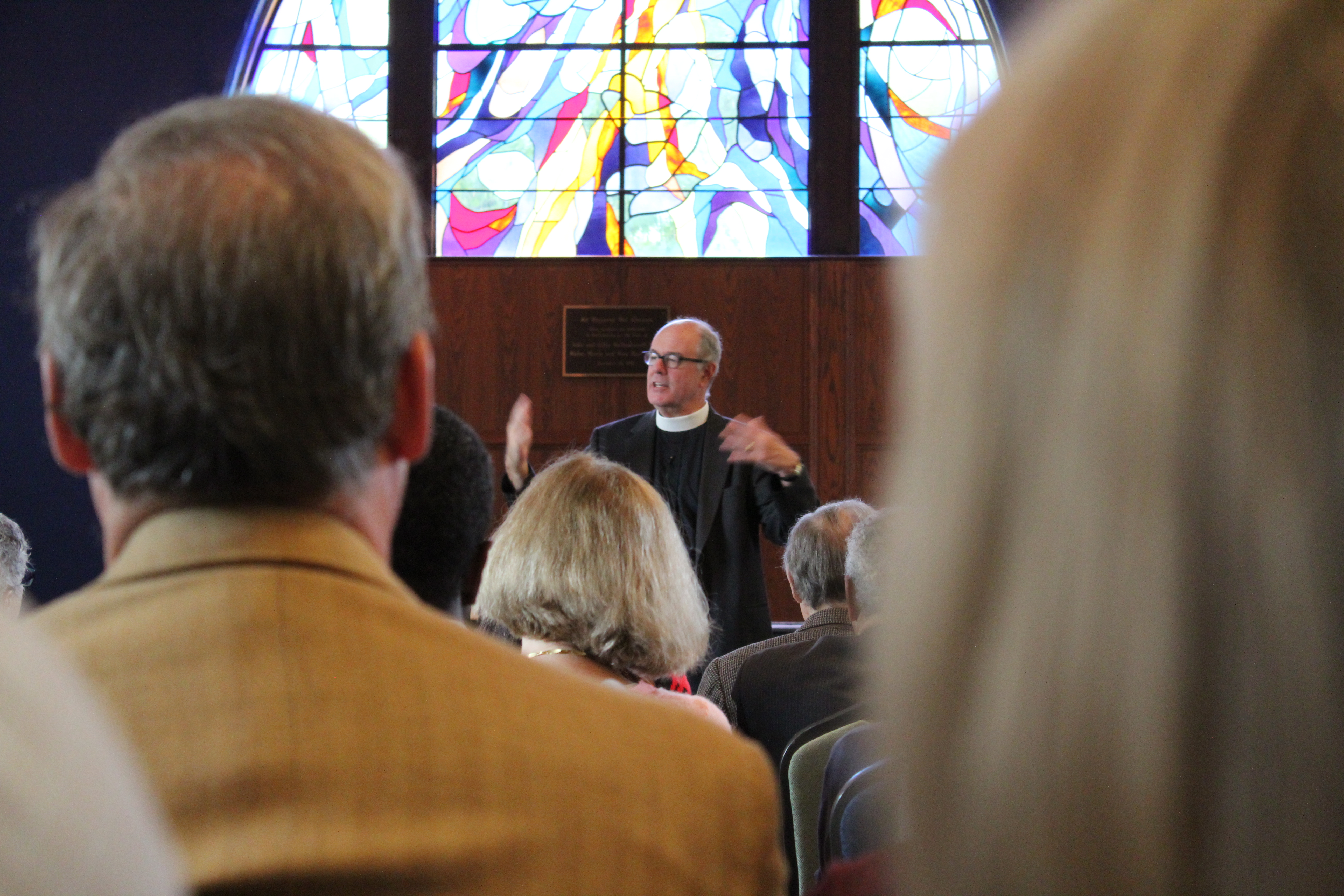 By a unanimous voice vote, members of St. Alban's approved the revised parish bylaws that conform to new diocesan requirements. The new bylaws (annotated) can be found
here.
At the meeting on Sunday, October 28, Geoffrey shared some of his hopes for the parish going forward, commenting on music, children and youth ministries, and collaboration with the Cathedral.
WHAT HAPPENED TO "WATER INTO WINE?"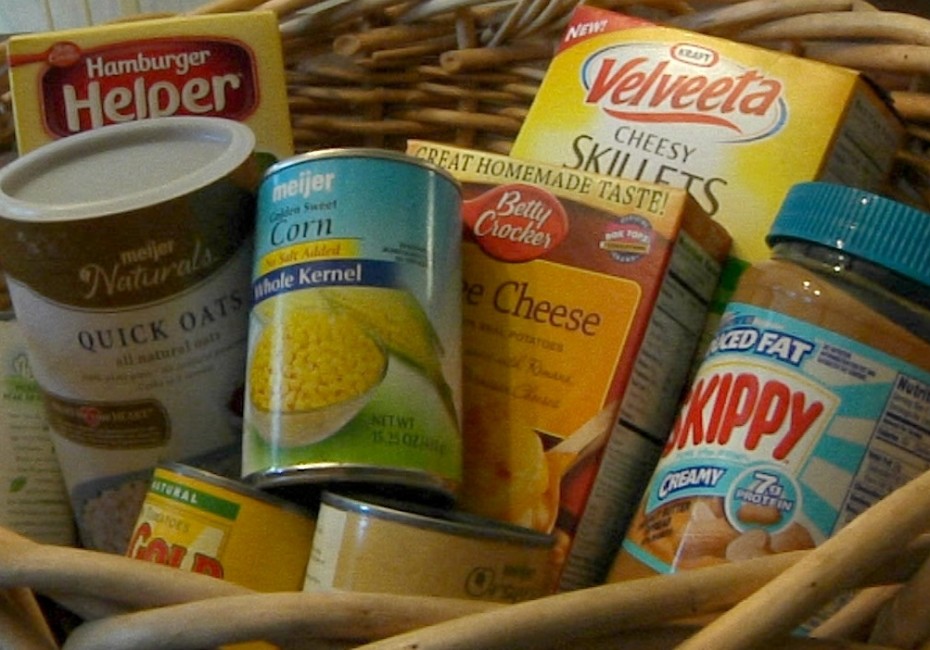 Parishioners who are used to putting non-perishable food or items collected for our Water-into-Wine initiatives into the brown bins near St. John's Chapel in the Nave may have discovered that the bins are no longer there. While we will still occasionally ask for donations for Water-into-Wine initiatives we will no longer be using the bins. When collections are announced, drop-off locations will be provided. In the meantime, if you have been placing non-perishable food donations in the bins, thank you! From now on, please put them in the wicker basket located in the Narthex.
OCTOBER VESTRY NEWS FROM THE SENIOR WARDEN
By Laura Ingersoll
Having had three opportunities to consider, discuss, and amend them, and following notice to and comment by parishioners, the Vestry unanimously approved the proposed 2018 parish bylaws to be presented to the parish for adoption at the October 28 Special Meeting. (The proposed bylaws can be found here.)
Vestry Member Tom Gustafson reported on the Adult Formation program, which centers on the weekly Parish Forum. The Vestry took note that the Forum is not a series of ad hoc presentations to "inform" parishioners, but a very carefully thought-through program that aims to "form" us by engaging us in exploring aspects of our cherished traditions of faith, reason, and tradition. Rector Geoffrey Hoare expressed confidence that anyone working through a two-year cycle of Forum programs will have undergone a significant Adult Formation. The Vestry expressed appreciation for Ed Roslof, Associate Rector Jim Quigley, and those who assist them in the program.
The next regular Vestry meeting will be on November 28.
Previous Vestry meeting summaries can be found here.
THANK YOU, HEATHER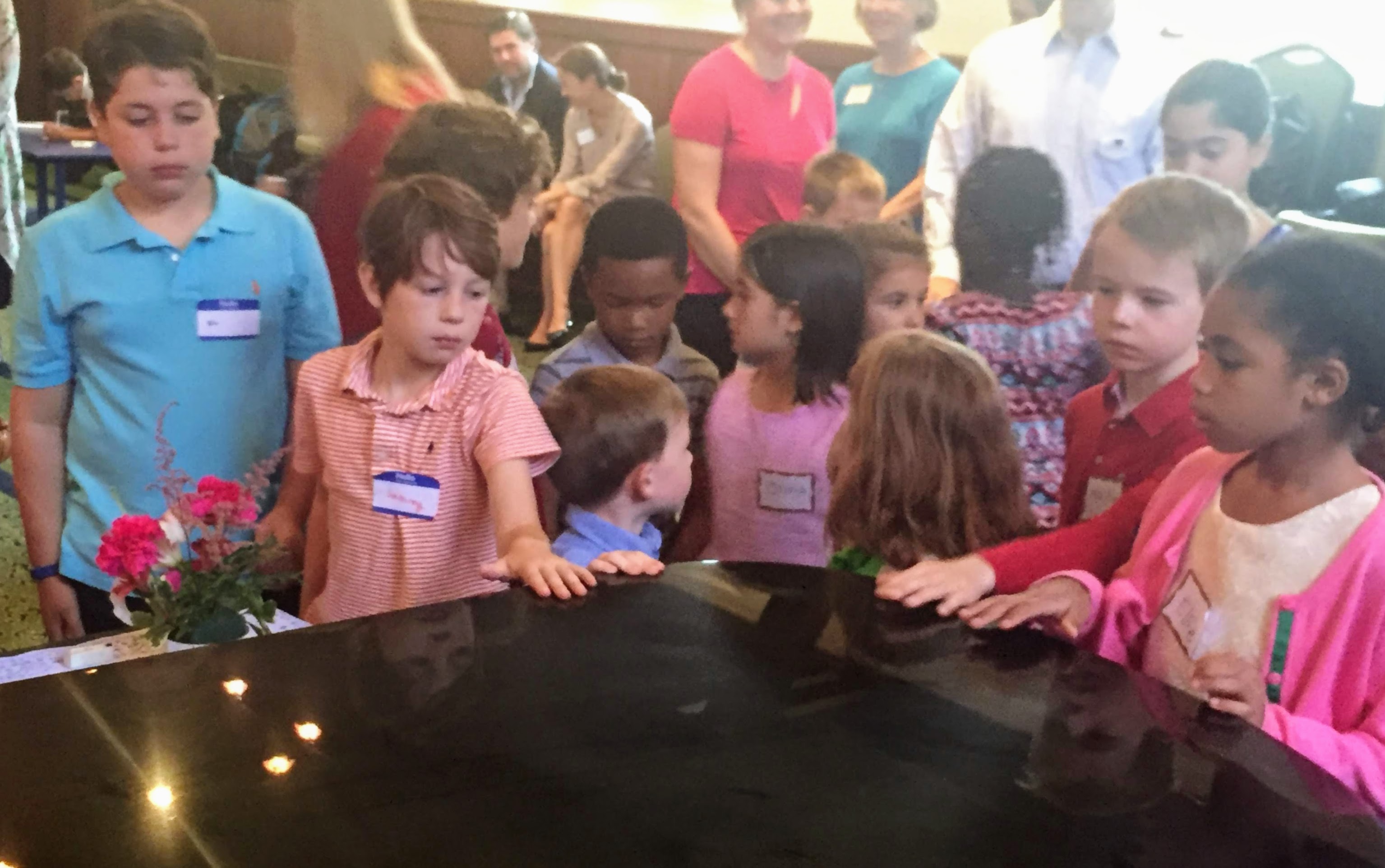 Children's Chapel has a new grand piano, a generous gift from St. Alban's member Heather Hunt, who died in September. Heather was a long-time music leader in Children's Chapel, a much-loved and cheerful presence in the lives of our youngest parishioners. Phoebe Jane played Heather's piano for the first time on Sunday, October 7, and it sounds amazing. In memory of Heather, the children came forward to touch her piano and thank her for her gift.
CELEBRATION SUNDAY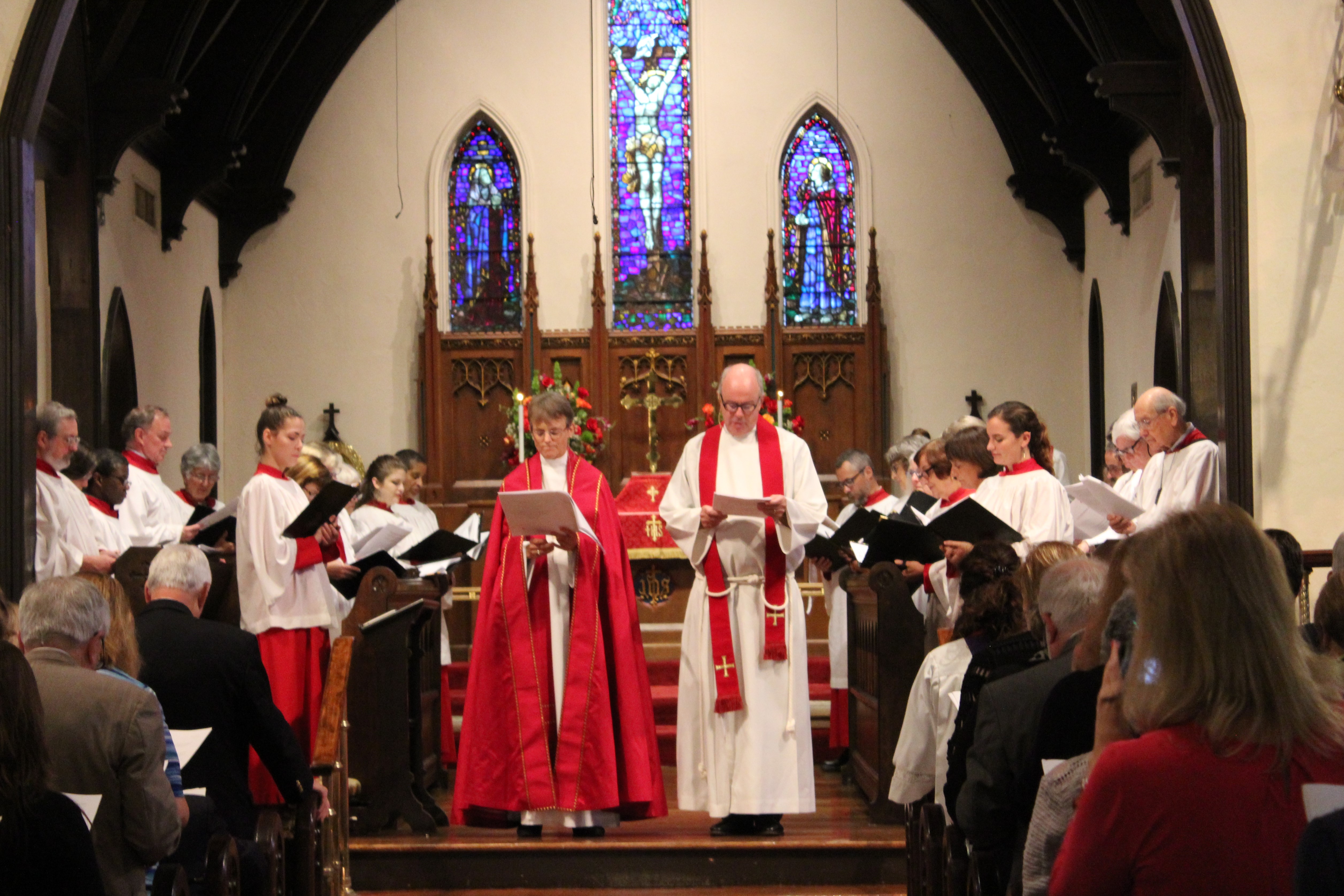 It's official! Geoffrey was formally installed as our rector on Sunday, September 16, at a glorious afternoon service. Bishop Mariann commended the Vestry's choice and affirmed the call, asking the congregation, "Are you, the people of St. Alban's, ready to continue in your ministry, with Geoffrey as your rector?" The people responded with a loud, "We are."
The service, which also celebrated all the ministries of St. Alban's, was followed by a festive reception. Thanks to Susan Morris, who organized the party, and to all who helped to set up, contributed food and drink, served, and cleaned up.
THANKS BE TO JO
Sunday, September 9, was proclaimed "Jo Turner Sunday" at St. Alban's as we thanked Jo for her three years of service (without pay) as our pastoral care coordinator. Many at St. Alban's benefited greatly from the prayers, visits and home-delivered meals Jo helped to coordinate during her time on staff.
The Faith Talk blog that Jo has written for several years is taking a break. After some restful discernment, Faith Talk will resume on a less frequent schedule (she thinks).
YOUTH GROUP NEWS
Our J2A class (9th and 10th grades) began the program year this fall by preparing and serving supper to their parents and teachers. It was a fun, enjoyable evening. This year the curriculum moves toward more decision making and responsibility. The evening involved their being given the ingredients for a vegetarian spaghetti supper and no other instruction. They set the tables, divided the tasks, said grace, served and joined in the meal and then cleaned up afterwards. The evening concluded with a brief time of reflection as to how things went, what they might have done differently and what they did well. One particularly pleasing moment was when they were asked how things might have been different if they had done this exercise with their friends? Their response: "We are friends."
CLERGY RENEWAL
Jim Quigley will be on sabbatical in 2019 supported by a grant from the Lilly Endowment. Jim has started a blog for reflecting on the journey he plans to take. He's learning about blogging along the way, so if you are interested in reading what he calls "my ramblings" you can find and follow him here.
Looking for something you once found on this page? Want to take a look back at previous events or announcements? Check the news archive page.