Latest News
What's new at St. Alban's? Read on for Vestry updates and other news from the St. Alban's community.
From SXSW in Austin to the St. Alban's 2023 Memorial Lecture Program – "Faith and Food: A Christian Ethical Response to Food Injustice" – Saturday, April 22, 2023, 9:00 a.m. to 4:00 p.m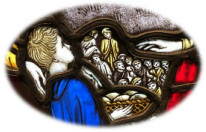 Two panelists in our upcoming "Faith and Food" program spent last weekend at the world-renowned South by Southwest (SXSW) festival's "Food Track" Conference in Austin, Texas, addressing cutting-edge issues related to food. Parishioner Mary Beth Albright presented her science-based findings about how food supports emotional well-being (published in her new book, Eat and Flourish). And Dani Nierenberg, president of Food Tank ("the think tank for food"), spoke about how the new bipartisan Food Donation Improvement Act will radically cut food waste and reduce hunger. Both will participate in the St. Alban's Memorial Lecture Program on April 22. Registration (free of charge) will begin soon!
Adult Forum "Growing Young at St. Alban's"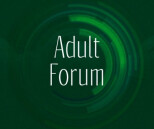 Our parish is part of a diocesan cohort that is discerning how to serve and welcome younger generations. At the same time, we are walking together with a group of young adults who are building a community of learning, spiritual growth, and communion. Want to know more about these efforts? Come to a Forum on Sunday, March 19, 10:15-11 am in Nourse Hall. As part of the presentation, we will share information from a recent parish-wide assessment you may have responded to during the last weeks.
We Care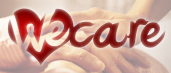 St. Alban's is a Christ-centered community which strives to ensure that no member of our community suffers alone, and members support one another with loving care. We Care is a growing team of caring individuals who act on this vision employing whatever time and talent each can contribute. We offer prayers, we send cards, we make phone calls, we take meals, we make visits. Each of us as we are able. Currently we have one specific need: parishioners who would be able to provide a ride to church once a month to someone who can no longer drive. If enough of us had the ability to do one ride a month, most, if not all, of our homebound friends could attend services regularly. If you could help with rides, email
Linda Vitella
. If you would like to join the We Care team, email
Margie Delaney
.
Young Adult Program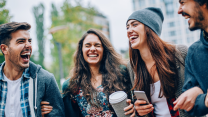 Are you in your 20s or 30s? Our Young Adults Ministry allows you to be part of a group interested in growing spiritually, supporting each other, and gathering socially. We'll have bi-weekly book discussions until May 21 in Satterlee Hall/Trenbath with a potluck lunch. The meetings will be from 12:30 - 2:30 pm. Upcoming events include a Wine Tasting (March 4), Lent Contemplative Day and Labyrinth Walk (March 26), and Bethesda Escape Room (May). Details on these and other events will be announced closer to the date. Questions? Contact
the Rev'd Yoimel Gonzalez Hernandez
.
Help Bake Communion Bread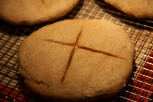 Sunday mornings at St. Alban's are special for lots of reasons, including the home-baked communion bread we use at the 9:00 a.m. service. Volunteers do the baking, and we're looking for a few more helpers. The recipe is simple and fun to make, especially with kids, who just love seeing "their" bread at the altar. Can you spare an hour every other month or so to bake a batch? Contact
Deborah Potter
, or sign up
HERE
.
Prayer List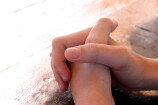 Your fellow parishioners, clergy, and staff work tirelessly to respond to your pastoral needs. Calls, visits, prayers, and responses to specific requests are part of our daily ministry, especially to those who are sick, grieving, or in need of conversation, support, and spiritual guidance. If you would like your name (or that of a loved one) to be included on our prayer list, please contact
the Rev'd Yoimel Gonzalez Hernandez
. (If you are requesting for someone else, please make sure that you have their permission first.) First and last names will be read at our Sunday services and shared in our weekly electronic newsletter – typically for about three weeks, unless we hear from you otherwise. Knowing your needs will allow your clergy and parish to support you in prayer and respond accordingly.
Who is Doing What?
Some of you have wondered about how we'll divide pastoral responsibilities during this transition time.
Here's the (fairly) short answer:
Emily Griffin
will supervise all staff. She will also be the clergy liaison for the WSA and oversee outreach, as well as share pastoral care and some adult formation responsibilities. She will keep coordinating our children's ministries, overseeing our worship guilds, working with the Treasurer and the Finance Committee, assisting with follow-up on the Annual Appeal, and meeting weekly with the Executive Committee.
Yoimel González Hernández
will take over the weekly prayer list and coordination of the Sunday Morning Bible Study and Leadership Roundtable, share pastoral care duties, and lead our ministry with newcomers. He will continue to oversee our ministry with youth and young adults and be the primary point of contact for parishioners who speak Spanish.
We are also blessed to have friends of the parish who are clergy. J
ohn McDuffie
will lead the Wednesday Morning Bible Study.
He, Luis Leon, Leslie Chadwick, and Diana Gustafson
will assist liturgically and preach occasionally over the next couple of months.
Mildred Reyes and Anne Marie Jeffrey
from the Diocese will help out in the Spanish service as well.
Thank you for your support and encouragement during this full season of our parish's life.
Lenten All-Parish Suppers and Conversations about the Cross - Wednesdays, March 1, 8, 22 & 29 - Supper from 6 to 7 p.m. in Trenbath Assembly, Discussion to Follow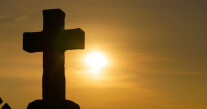 What are we talking about when we talk about the cross? How can we reconcile our faith in God's justice and love with the realities of human evil and undeserved suffering? What can our own country's history teach us about repentance, solidarity, and hope? All ages and stages of life are welcome to join us for a simple supper for most of the Wednesdays of Lent. (We'll take a break on March 15.) For those who can stay afterwards, we will continue with a discussion of The Cross and the Lynching Tree by theologian James Cone. Copies available on Amazon (in paperback, on Kindle, or as an audiobook) or through your local independent bookseller. We're looking for folks (could be a team or family) to help prepare soup and to bring bread; if you could do that for one of the suppers, contact
Laura Ingersoll
or 202-480-6132. To plan for meals, it would be helpful to know who's coming. Please contact
the Rev'd Emily Griffin
if you're hoping to join us.
St. Alban's Directory Update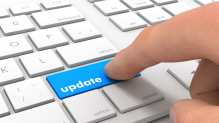 In March, we'll be working on our
Parish Electronic Directory
, and we'll start by updating the information we have on file from all of our parishioners. You'll be able to check the accuracy of your information, check and select among the new platform's privacy settings, and give the necessary permissions so other parishioners can find you online. Also, we'll send invitations for account creation to those who update their information in the upcoming weeks.
It is noteworthy that if we haven't heard from you by April 2nd (Palm Sunday), we'll assume that the contact information we have on file is accurate. You'll be automatically opted-in to our digital directory.
Right now,
we're looking for volunteers to help us with this task after our 8 am, 9 am, and 11:15 am services
. If you are interested, feel free to sign up here:
https://bit.ly/STADirectoryUpdate
. If you have any questions, please get in touch with our Director of Operations, Charles Porter, at
, or our Communications Manager, Mery Montenegro, at
.
For more information about Realm and our Directory update process
click here
.
Let's Help Those in Need in Turkey and Syria

Partner with Episcopal Relief & Development to support people affected by the deadly earthquake along the border between Turkey and Syria. Visit episcopalrelief.org today to make a contribution to the
Turkey-Syria Earthquake Response Fund
.
Reception for Jim Quigley

You are cordially invited to join your fellow parishioners in a reception for Jim Quigley this Sunday, February 19, his last Sunday as Associate Rector. This gathering will be held in Trenbath Assembly commencing at 12:30 pm.
2023 Parish Elections - Final Results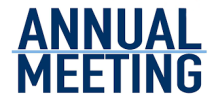 The results of our 2023 Parish election are in, with 172 persons having voted. Congratulations to Ted Cage upon his election as Junior Warden. Grateful thanks also to Amie Vandersluis for standing as a candidate for the position. Ted's election as a warden creates an opening on the Vestry for the two years remaining in his term as a Vestry member; under the Bylaws, the Vestry will appoint a parishioner to fill that vacancy.

Congratulations as well to the parishioners who have been elected to three-year terms of Vestry membership: Gloria Manzo, Anton Vanterpool, Melanie Williams, and Katie Wilson. The exceptionally strong slate of Vestry candidates recommended by the Nominating Committee also included Dustin Schade, Armis Sadri, and Amie Vandersluis. We are grateful to all the candidates for offering themselves in service to the parish.

Thanks also to everyone who participated in the Annual Meeting, whether in person or via the internet. The bilingual service that followed the meeting was an inspiring way to mark the beginning of a new year in our common life. God blesses our parish greatly through those who give faithfully and generously of their talents, energies, and resources. We all benefit from their efforts, and we are all invited to join in the work of our parish in a spirit of joyful service to God, to one another, and to the broader community.

Ted Swett - Senior Warden
Shrove Tuesday Pancake Supper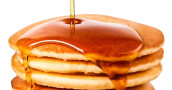 We are happy to announce that our Pancake Supper is coming back this year, on February 21, from 6-8 pm. Our parish and surrounding community are invited to join us for this time around fellowship, music, and, of course, pancakes.
A suggested donation of $10 per person and $20 per family will be accepted, either

ONLINE
(choose the Shrove Tuesday option on the menu)
or on the day of the event by check or cash.
The Rite 13 and J2A Youth families, with their leaders, are organizing the event, but we are looking for extra volunteers to help in specific roles.
Please,
signup on Sundays at the Narthex if you are interested in supporting this event.
If you have any questions, please, email
the Rev'd Yoimel Gonzalez Hernandez
Ash Wednesday is on February 22

Join us on Ash Wednesday as we begin the observance of a holy Lent. After receiving ashes on our foreheads as a reminder of our mortality, we repent and turn to God seeking forgiveness and receiving strength for the journey from God's table at Communion.
We will have a service at Noon, an All Ages service at 6:00 p.m., and two services at 7:30 p.m. (one in English in the Nave and one in Spanish in Nourse Hall.) Our 6:00 p.m. All Ages service
– shortened for younger attention spans, featuring more simplified language and music leadership by our Choristers –
as well as the 7:30 p.m. Spanish service will be live-streamed.
Growing Young Assessment

Our parish has been working for some months now in listening and journeying with young adults while joining diocesan efforts to learn how to minister to this group in fruitful and successful ways. As part of our efforts, we are inviting our whole congregation to participate in the Growing Young Assessment, which will share some light on the work we are already doing.
Before completing, please keep in mind the following:
1. Take the assessment as soon as possible.
2 It is designed to be completed in 5 to 10 minutes.
3. Your responses will be incorporated into a larger report and will remain confidential.
You can complete the assessment using this link:
https://bit.ly/GrowingYoungAssesment
Thanks for your support. If you have questions, you can email the
Rev'd Yoimel González Hernández
.
Four-Part Pre-Lenten Forum on "Loving our Neighbors: The Intersection of Faith, Human Wellbeing, and Our Relationships with Animals" – 10:15-11:00 am on Sundays, February 5, 12, 19, and 26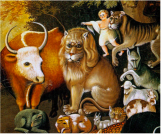 Do you care about climate change, food justice, anti-racism, the environment, economic equity, public health, biodiversity, and living compassionately? Parishioner Lois Godfrey Wye – ethicist, environmental attorney, and animal welfare activist – will lead a four-part Sunday Forum in February exploring how our relationships with animals intersect with faith and human wellbeing in each of these arenas, and impact our lives and the lives of our non-human neighbors in often devastating ways. As we enter the Lenten season, her teaching will invite us to consider specific doable actions to align the way we live with our faith-based values. These challenging Forum sessions will be in-person in Nourse Hall and live-streamed.
2023 Vestry Election Candidate Forum - Sunday, January 15, 10:15am

We are blessed with an excellent slate of candidates for the parish election to be held on January 29, 2023. In this election, parishioners will choose a new Junior Warden and four new Vestry members. The candidates' biographies have been distributed in a parish-wide email and can be viewed on our website.
On Sunday, January 15, commencing at 10:15 a.m., we will hold a forum where each candidate will make a brief statement. The forum will take place in person in Nourse Hall and will also be live-streamed on our Youtube channel:
https://bit.ly/2023CandidatesForum
We hope you will take advantage of this opportunity to see and hear the folks who are offering themselves for service at this crucial time in our common life at St. Alban's.
Important Reminder:
If you believe that you are eligible to vote (guidelines can be found
here
in English and
here
in Spanish), don't forget to check the corrected eligible voter list,
available here
, to make certain that your name appears. If your name does not appear,
email Charles Porter
. Also, look to make certain that "NO EMAIL ON FILE" does not appear next to your name. If it does,
email Charles Porter
or call him at 202-363-8286, ext. 207, with an email address for you or to let us know that you do not use email, in which case, we will explore an alternate means for you to vote.
Vestry News - December 2022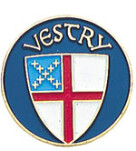 The Vestry's December 14 meeting, the last of this calendar year, began after an opening prayer with a meditation by Ted Cage on the ways in which science programs available on YouTube have reinforced his faith. To contemplate the astonishing and utterly improbable ways in which the universe came into being serves, for Ted, as a path toward faith in God and gratitude for Creation and our home within it.
The Treasurer's monthly report revealed that pledge income fell sharply below budget for the month of November and is running 5% below budget for the year to date. On the other hand, operating expenses for the first 11 months of 2022 have come in 4% below budget. It is hoped that December pledge income will be strong, in keeping with the historical pattern. At November 30, the endowment stood at $5.25 million, having recovered modestly in line with the market from this year's low point.
Work proceeds on the 2023 operating budget, a task that necessarily continues into January and sometimes beyond. After accepting the Treasurer's report as submitted, the Vestry passed a resolution extending authorization for continued spending at levels approved for operations in 2022 until the 2023 budget has been finalized and approved. The Vestry also approved housing allowances elected by the Associate Rectors so as to make available to them tax benefits provided by the Internal Revenue Code.
Matt Cunningham, Co-Chair of the annual stewardship campaign, reported that as of December 14 we had raised $953,438 in 173 pledges for 2023, including 11 from first-time pledgers. These numbers compare to our goals of reaching $1,350,000 with 260 pledges and 20 new pledging households. It will take a robust response from parishioners in the closing days of the campaign to reach these goals. To that end, Vestry members were assigned parishioners to contact again from a list of past pledgers who have not yet responded to the current canvass.
The Nominating Committee, led by Rachel Colson and Lisa Garnett, recommended Katie Wilson and Anton Vanterpool be nominated to run for Vestry membership in the January 29, 2023 election along with those previously recommended – Gloria Manzo, Armis Sadri, Dustin Shade, Melanie Williams, and Amie Vandersluis. The Vestry unanimously approved these nominations and complemented the committee on the strength of the slate it has mustered. Also on the committee's recommendation, the Vestry formalized the addition of Amanda Gilman to the Memorial Lecture Committee.
Gloria Manzo presented a written report that she and Yoimel González Hernández prepared on our Latino ministry. The Latino group within our parish includes members from many different Latin American countries. This community benefits from formation classes offered in Spanish during particular seasons of the year and has enjoyed volunteering for parish events such as the farewell celebration for Geoffrey Hoare and the Thanksgiving community dinner. Leaders of the Latino congregation are considering potential strategies for increasing the number of its participants.
Ted Cage reported on preliminary efforts undertaken by the working group charged by the Buildings and Grounds Committee with thinking through alternatives for rehabilitating the Rectory. In addition to Ted, the working group includes Stephanie Curcuru, Bob Pinkard, and Lucy Cage. The possibilities include rededicating the building for occupancy by a rector or offering it for rent to other institutions on the Close so as to generate an income stream for servicing a mortgage and funding maintenance costs. The next step is to formulate a proposed budget for the Vestry's consideration to fund the initial professional consultations and research that would be necessary to scope out design alternatives and estimate a range of construction costs accordingly. As Ted wrote, "The committee believes that prudently spending relatively modest amounts, especially during the preconstruction phase, will allow for more informed and smarter decision-making throughout the process, will ultimately be the most cost-effective approach, and will save money in the long run." The Vestry was favorably impressed by the report and awaits the proposed budget for planning expenses. This complex project will proceed step by step with careful deliberation and oversight at every stage.
Our Associate Rectors each updated the Vestry on their respective areas of primary responsibility. Especially notable was Jim Quigley's observation that in this season of Advent, emotions of happiness and loneliness are both intensified and that, as a corollary, the church's phones and emails "are filled with messages from happy people who want to volunteer and sad people seeking help." Many pastoral visits are underway, the staff responds to emergency calls virtually every day (nearly always from non-parishioners), the WeCare network is busy serving parishioners in need, and our Stephen's Ministry is being bolstered by three new lay ministers who have completed training, namely, Amanda Gilman, Virginia Schofield and Linda Vitella. The reopened OpShop is doing brisk business under manager Courtney Cunningham, a most welcome addition to the church staff.
In my own monthly report, I reminded Vestry members that the January 2023 Vestry and Junior Warden election will be conducted digitally. It is important, therefore, to let Charles Porter, Mery Montenegro, or me know of any parishioners who lack computer access or do not use email, so that we can make alternative arrangements for such persons to vote.
I noted that, in the course of the work upgrading the HVAC system in Satterlee Hall, it became clear several months ago that work outside of the approved budget for capital projects needed to be undertaken (1) to address mold and other damage from past water infiltration, and also certain lighting issues, in the Satterlee basement, and (2) to install new wiring and lighting fixtures in the OpShop so as to put that space in good condition for reopening. With qualified contractors already on the scene for the HVAC work, and given the need to resume OpShop operations as soon as possible, management considered the circumstances exigent and decided to issue change orders for the work and request Vestry ratification in arrears. Upon motion of the Executive Committee, the Vestry ratified the spending of $16,134 for the first of the above-mentioned categories of work and $13,889 for the second category. The Vestry also authorized charging the sum total of these expenses to the Reserve Fund, but directed the Treasurer to discuss with the president of Workers of St. Alban's (WSA) and other representatives of WSA and clergy, as appropriate, the question of whether the Reserve Fund should recoup the amounts spent for improvements to the OpShop out of future profits of that operation.
Respectfully submitted,
Ted Swett
Senior Warden
Sunday School and Youth Program Schedules Will Resume on January 8

Due to the holidays, our Sunday School, Youth Group classes and Nursery will resume on January 8, in their regular schedules and places.
If you haven't registered your child or teen yet, it's not too late. Register in person at the start of class or go online (
www.stalbansdc.org
– under the
"Learn"
tab.)
Questions? For
children, contact
the Rev'd Emily Griffin
. For youth, contact
the Rev'd Yoimel González Hernández
.
An Important Note about End-of-Year Contributions and Pledge Envelopes for 2023

As we approach the end of 2022, please note that all contributions to St. Alban's Church, including pledge payments, which are to be posted in calendar year 2022 must be received at the church office no later than Friday, December 31, 2022. In compliance with Internal Revenue Service regulations and consistent with the church's auditing standards, contributions, pledge payments and gifts of securities received after December 31, 2022 will be posted in 2023. If you are planning to donate securities to St. Alban's, please ensure that the Director of Finance is aware of your gift. Without this information, the church will have no way of knowing from whom the gift was received. Also, if you made a pledge for 2023 and requested pledge envelopes, your box of envelopes will be mailed to your home address during the first part of January 2023. This is consistent with the COVID procedure implemented last January. Please contact Doug Dykstra at 202.363.8286, ext. 209 if you have any questions about year-end giving or 2023 pledge envelopes. Thank you.
Join Us for Christmas Services
December Grace Notes
We'd like to thank the following parish members for their primary leadership roles:
Phoebe Jane Winthrop
(for the 2022 Thanksgiving Dinner);
Robin Rudd
(for the reopening of the Op Shop),
Candice Brown, Noell Sottile, and Luis Leon
(Young Adult Godparents in the Growing Young initiative).
Thanks to each of you and thanks to the many other volunteers who support the work of Parish Life at St. Alban's.
Join us for Reverse Advent 2022
Turn your "want list" into someone else's "need list" this Advent as you focus on the journey to Bethlehem. In a time of uncertainty, Mary and Joseph gathered what they had and traveled to Bethlehem to be counted in a census. What would they eat? Would they be warm? What did they need for themselves and their baby?
Here's the invitation:
Gather 4 plain brown grocery bags

(one for each week of Advent.)
Cut apart the 4 Reverse Advent signs

(found

HERE) and attach one to each bag. (You'll collect things like non-perishable food, warm clothes, basic toiletries and baby items.)
Decide when and how you will practice this spiritual discipline.

You may choose to fill your bags all at once, add one item each day, etc. The choice is yours.
Each Sunday morning in Advent

(November 27, December 4, 11 and 18),

bring your bag to church and place it by the manger in the Narthex.

(We'll keep collecting over the 12 Days of Christmas.)
There will be a special dedication of these gifts on Sunday, January 8.
Following the dedication, the items will be distributed to Samaritan Ministry, Grate Patrol, and Bright Beginnings.
For more information about why we celebrate Advent, click
HERE
.
Congratulations Anton!

Parishioner Anton Vanterpool has been elected as the North DC Region's nominee for Lay Deputy to General Convention in 2024. His name will appear on the ballot at our next Diocesan Convention in January 2023. Thanks, Anton, for your willingness to serve!
Tolle Lege: The Sunday Morning Bible Study, 10:15 - 11:00 a.m. in Room 203, Satterlee Hall

After overhearing a group of children saying "take and read" while playing in a garden outside his window, St. Augustine picked up the nearest book - a Bible - and began reading it. He describes that moment as critical to his conversion to Christianity. All are invited to this year long Sunday Morning Bible Study. In 28 sessions spanning most Sundays in the church program year, participants will read significant portions of the Bible from the beginning to the end. Led by Jim, Emily, Yoimel and others. To register, contact
the Rev'd Jim Quigley
.
Stewardship Campaign 2023
We invite you to consider participating in this year's annual stewardship campaign and approach 2023 determined to BE JUST, BE KIND, and BE HUMBLE. And, rejoicing in the power of the Spirit, let us also commit ourselves to BE GENEROUS.
How do we pledge?
Fill out the pledge card you received in the mail or can find in the church lobby and mail it to Giving 2023, St. Alban's Episcopal Church, 3001 Wisconsin Ave., NW, Washington, DC 20016.
Visit www.stalbansdc.org/give/
Contact Director of Finance Doug Dykstra at (202) 363-8286x209 to arrange a direct debit, Required Minimum Distribution (RMD), or donation of appreciated stock.
Text (202) 831-2993 with the keyword PLEDGE and amount.
Questions? Please contact Stewardship Chair Matt Cunningham or Director of Finance Doug Dykstra at (202) 363-8286x209.