Latest News
What's new at St. Alban's? Read on for Vestry updates and other news from the St. Alban's community.
PROPOSED NEW BYLAWS AVAILABLE FOR COMMENT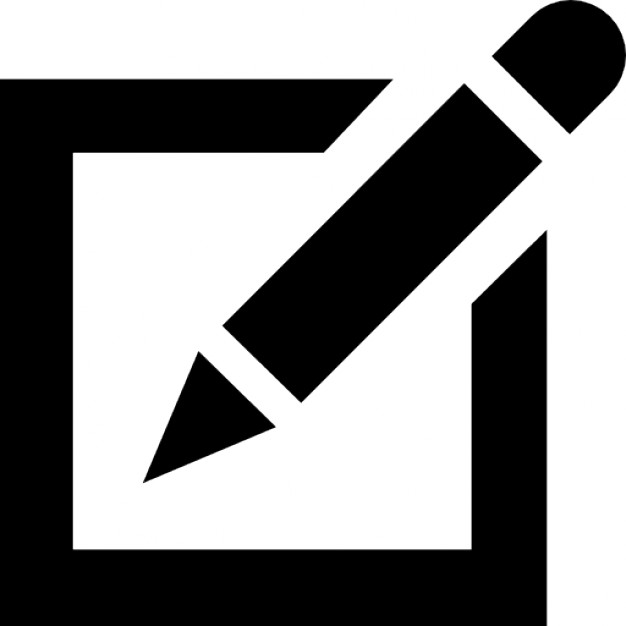 We've had to revise our parish bylaws to conform to new diocesan requirements, and in the process have corrected/improved/streamlined them, with few substantive changes. The Vestry has discussed these changes in three meetings, and now invite any interested parishioners to comment (in writing) before the congregation is asked to approve them at a Special Parish Meeting at 10:00 a.m. on Sunday, October 28. The proposed bylaws (annotated) can be found
here
, and current bylaws, for comparison, can be found
here
. A Q&A page explaining the major changes is
here
. The relevant new diocesan canon 47 is
here
, and a history of St. Alban's bylaws is
here
.
There will be two open "listening sessions" – Thursday, September 27, 6:00-7:30 pm in Satterlee Room 301, and Sunday, September 30, 10:00-11:00 am in the Rectory Living Room. Written comments should be sent to the
Vestry
or to Laura Ingersoll c/o the church office.
SEPTEMBER VESTRY NEWS FROM THE SENIOR WARDEN
By Laura Ingersoll
The Vestry appointed a Nominating and Elections Committee to recruit candidates for election in January, and heard Vestry Member reports on Newcomers (Glenn Davis), Personnel (Tom Gustafson), and the upcoming Annual Appeal (Walker Carter). The Vestry approved the proposed new bylaws' dissemination to the parish, for comment. We authorized expenditures from the Reserve Fund to repair crumbling flagstone walkways and the Church building air conditioner, and to complete the audiovisual upgrade in Nourse Hall. And we received with gratitude an initial distribution of $450,000 from the estate of longtime parishioners Guinevere L. Griest and her sister C. Jeanne Griest; 20% was assigned to the Reserve Fund, and the balance to the Endowment Fund.
The next regular Vestry meeting will be on October 17.
Previous Vestry meeting summaries can be found here.
CELEBRATION SUNDAY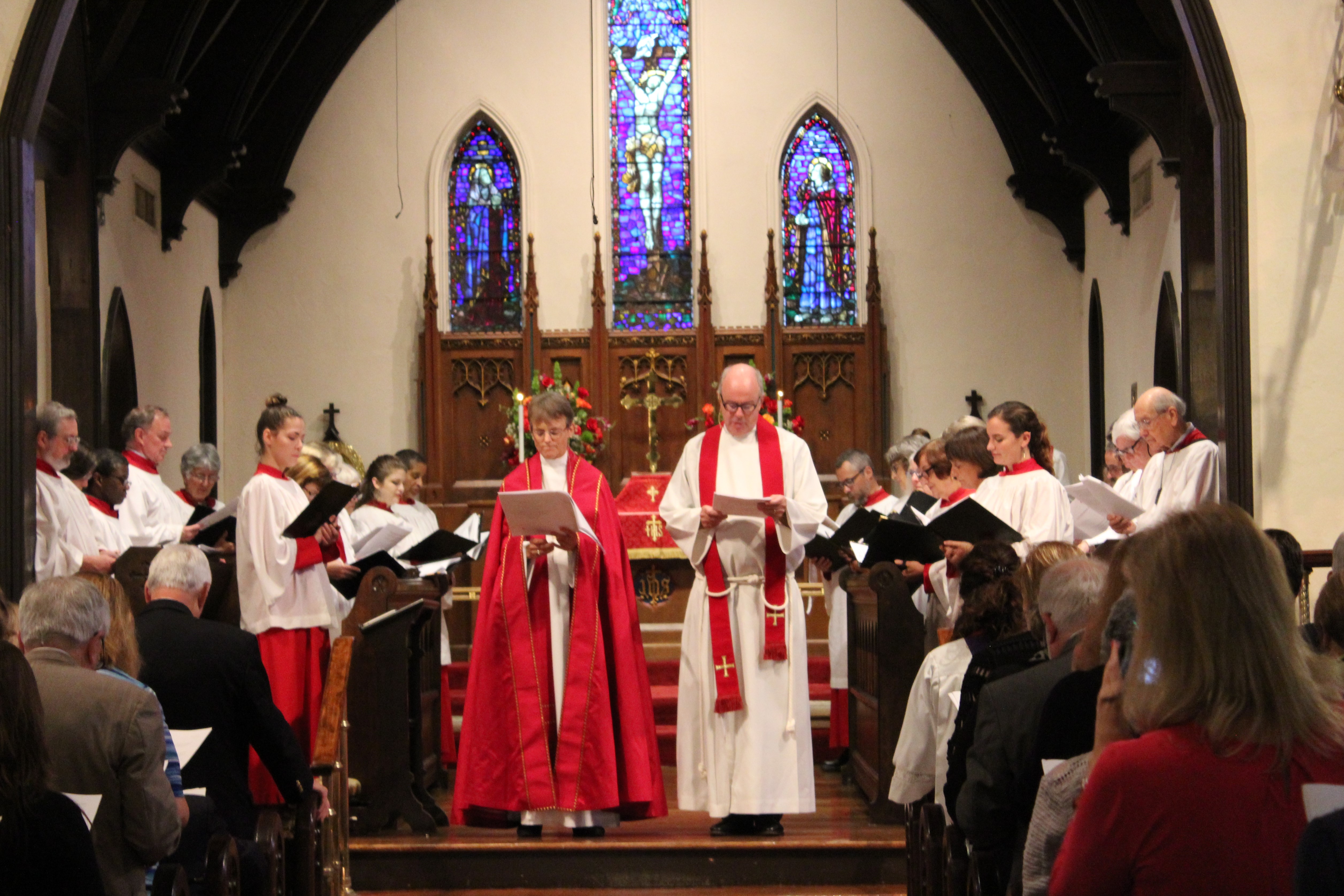 It's official! Geoffrey was formally installed as our rector on Sunday, September 16, at a glorious afternoon service. Bishop Mariann commended the Vestry's choice and affirmed the call, asking the congregation, "Are you, the people of St. Alban's, ready to continue in your ministry, with Geoffrey as your rector?" The people responded with a loud, "We are."
The service, which also celebrated all the ministries of St. Alban's, was followed by a festive reception. Thanks to Susan Morris, who organized the party, and to all who helped to set up, contributed food and drink, served, and cleaned up.
THANKS BE TO JO
Sunday, September 9, was proclaimed "Jo Turner Sunday" at St. Alban's as we thanked Jo for her three years of service (without pay) as our pastoral care coordinator. Many at St. Alban's benefited greatly from the prayers, visits and home-delivered meals Jo helped to coordinate during her time on staff.
The Faith Talk blog that Jo has written for several years is taking a break. After some restful discernment, Faith Talk will resume on a less frequent schedule (she thinks).
YOUTH GROUP NEWS
Our J2A class (9th and 10th grades) began the year by preparing and serving supper to their parents and teachers. It was a fun, enjoyable evening. This year the curriculum moves toward more decision making and responsibility. The evening involved their being given the ingredients for a vegetarian spaghetti supper and no other instruction. They set the tables, divided the tasks, said grace, served and joined in the meal and then cleaned up afterwards. The evening concluded with a brief time of reflection as to how things went, what they might have done differently and what they did well. One particularly pleasing moment was when they were asked how things might have been different if they had done this exercise with their friends? Their response: "We are friends."
CLERGY RENEWAL
Jim Quigley will be on sabbatical in 2019 supported by a grant from the Lilly Endowment. Jim has started a blog for reflecting on the journey he plans to take. He's learning about blogging along the way, so if you are interested in reading what he calls "my ramblings" you can find and follow him here.
WELCOME, JEREMY
Our new director of music, Jeremy Filsell, has arrived at St. Alban's. His first Sunday was August 19. Jeremy is a composer and professor of organ at Peabody Conservatory who was previously music director at Epiphany Episcopal Church in DC. Jeremy will direct the St. Alban's Choir and the professional ensemble, which he has renamed Schola Cantorum. Learn more about Jeremy here and and contact him with any questions.
Our new music associate, Rebecca Kellerman, will work with children and youth age 7 through 12th grade using the Royal School of Church Music's highly respected VOICE for LIFE program. All children in the area are welcome to join, so please spread the word. Register here or contact if you have questions about the choristers.
THANK YOU FOR SUPPORTING IMMIGRANTS
The July Mustard Seed offering raised $1,478.72 for the Diocesan Immigrant Relief Fund. This fund will help families with economic support and legal fees if someone in our diocesan community is detained. Thank you for your concern and generosity. If you are so inclined, the fund remains open for donations.
2018 YOUTH MISSION TRIP
Seven St. Albanites spent a week in Kentucky in June, repairing homes and getting to know some of the people of Estill County. If that area sounds familiar, it's because the county is named for the Estill family; native son Bob was our Rector at one time.
The trip was our first to that area but it won't be our last. St. Alban's has a new partnership with St. Timothy's Episcopal Outreach Center and will send another team there in 2019.
Read more about the trip and what the participants say they learned on the Alban Life blog.
CONGRATULATIONS, GORDON AVERY
Celebrating the service of a longtime St. Albanite, Seabury Resources for Aging honored our own Gordon Avery at its annual "Celebration of Service" event at the National Cathedral. Each year, Seabury recognizes the contributions of older adults for extraordinary service in their church and the broader community. Dr. Avery's years as a vestry member, junior and senior warden, choir member, lay reader, and musician at our Washington Home Sunday services are extraordinary indeed. A neonatologist, his many years at Children's Hospital resulted in countless healthy babies. Lunch in Satterlee Hall followed the festive service at the Cathedral. Congratulate Gordon when you see him!
Looking for something you once found on this page? Want to take a look back at previous events or announcements? Check the news archive page.