Latest News
What's new at St. Alban's? Read on for Vestry updates and other news from the St. Alban's community.
APRIL VESTRY NEWS
The April Vestry meeting was a somewhat melancholy one as we bid farewell to Vestryperson and Diocesan Delegate Barbara Manard, who after 30+ years of loving service to St. Alban's is relocating to Florida.
From the Treasurer:

March produced a strong pledge income of $72,000, and with expenses being on target, the operating budget is in sound shape.
From the Junior Warden:

Ted Swett produced a thorough written report on the repairs and renovations related to safe regathering, including the HVAC project at the heart of those renovations.
"New Power:"

Geoffrey led a discussion, with more to follow in the future, about "new power," in managing issues related to our common life as a church and the church's role in our world.
Capital Campaign:

I am pleased to report that as of today, the (recently named) "Hallelujah Homecoming Capital Campaign" to fund the safe reopening of our buildings and invest in our infrastructure for the future, has amassed $1,092,416 in pledges and donations during what we have called its "quiet phase." Stay tuned for the parish-wide rollout of the campaign in the next two weeks, and prayerfully consider your personal gift to this important effort.
In other business,

Paul Brewster reported out on the Special Diocesan Convention to consider "Canon 54 Diocesan Stewardship and Parish Viability," that would allow the Diocese/Bishop to intervene in a parish whose health and viability is in question.
Finally, like the rest of the Parish, the Vestry awaits the results of the announcement on May 1 of who will be the next Bishop of South Carolina, a position for which our Rector is one of five candidates. We stand equally ready to celebrate with Geoffrey and immediately turn to the task of finding our next Rector, or continue on the good path we are on as a church with Geoffrey at our head – a path to which Geoffrey has remained fully committed while God's will makes itself known for South Carolina.
Click here
to read more.
Here's A Way for Us to Help to Feed the Hungry During the Pandemic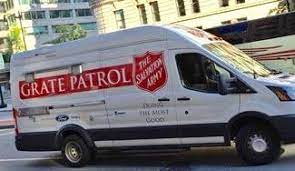 Looking for a hands-on way to feed the hungry from home? We are currently collecting bag meals the 2nd Friday of each month and delivering them to the Salvation Army for distribution on their
Grate Patrol
van. The Salvation Army is quite specific about what is most useful; for more information on what to buy and how and where to drop off the meals, please contact Susan Morris
by email
. (Or if you're a child, youth or parent, look for emails from Emily or Yoimel for a chance to learn more and sign up.)
MARCH VESTRY NEWS
March's virtual meeting of the Vestry opened with a meditation by Paul Brewster. Paul spoke on Presiding Bishop Michael Curry's book Love is the Way, in which Bishop Curry posits, "Imagine, if you will, the impact of each and every person on this planet taking the time to define and then live out loving principles. Here some meeting highlights:
The business of the evening commenced with a discussion of St. Alban's mission statement, led by Geoffrey.
Treasurer Hollis McLoughlin reported that we had a very strong February in terms of pledge income receipts (7% higher than last year).
The Vestry appointed Candice Brown to a three-year term as a Diocesan Delegate, and Amanda Gilman, Asha Matthei and Anton Vanterpool to one-year terms as Alternate Diocesan Delegates.
The Junior Warden's Report focused on the latest in our efforts to upgrade our facilities to make them safer for regathering.
Josepha Musabyemariya highlighted how St. Alban's yearly contributions, and this year's Mustard Seed donation directed at humanitarian relief, continue to change the lives of the students at Hope and Resurrection School in the South Sudan and St. Saviour's School in Jordan.
Lisa Garnett, chair of the 2021-2022 stewardship campaign, has begun early planning for the campaign. Matt Cunningham will be joining her as co-chair, and will lead the campaign in 2022-2023.
Read more here.
Lent and Holy Week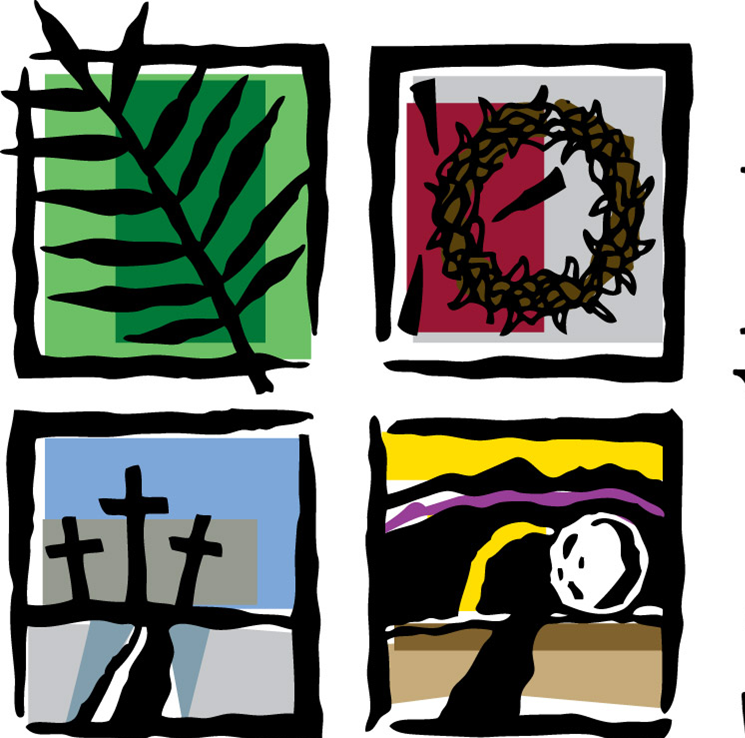 The liturgies of Holy Week and Easter express the core of our common faith. As Christians, we are called to walk the way of the cross each year from death to new life; in worship, we have the opportunity to make this journey together. Some of you are excited to return to in-person worship even under current restrictions, while others of you are wisely deciding to remain at home. Both are faithful choices. For these reasons, we are offering both online and in-person services this year. Your clergy, staff and musicians have worked hard to capture the essence of these liturgies given our current limitations.

Click here for the complete schedule.
FEBRUARY VESTRY NEWS
From Senior Warden Ken Patterson
Nominations. The Vestry approved the Vestry members of the Nominating Committee (i.e., as required by the Bylaws, all those Vestry members or elected officers whose term ends in January 2022): Ken Patterson, Barbara Manard, Paul Brewster (Chair), Dudley Winthrop and Josepha Musabyemariya. Also approved for one-year terms were: Carol Aschenbrener as Secretary; Hollis McLoughlin as Treasurer; and, David Ridenour as Chancellor. The Youth Representatives to the Vestry were approved and we are pleased to welcome Annie McLean and Hana Keenan.
Governance. Two bylaw amendments were discussed for possible action at the 2022 Annual Meeting: correcting an inconsistency in the bylaws related to selection of Diocesan Delegates, and changing the Bylaws to allow that a person whose term as a Vestry member ends in January of a given year is eligible to be nominated as one of the Wardens that same year. Currently the Bylaws say two things that read together prevent this: (1) that all retiring members of the Vestry shall be on the Nominating Committee; and, (2) that no Nominating Committee member is eligible to run for any position.
2021 Parish budget. The Vestry approved the budget for 2021. Notable aspects of the approved budget include the following:
Facility Upgrades to Facilitate Safer Re-gathering. Junior Warden Ted Swett reported to the Vestry on continuing work toward upgrading the HVAC systems in the church and Nourse Hall and in Satterlee Hall. This project will be complicated, time consuming, and costly but the result will be safer and more healthful buildings in which to regather the parish once the pandemic wanes.
Re-gathering Capital Campaign. To fund the HVAC work and other repairs and upgrades to make St. Alban's able to more safely reopen, the Vestry formally approved moving forward with the anticipated capital campaign for the purpose of regathering safely with an initial goal of raising at least $1,750,000. Please stay tuned for the formal rollout of the campaign. I am pleased to announce that new Vestry member Suzy Mink has agreed to co-chair the campaign with me, and that as of this writing we have already received pre-campaign-kickoff contributions and pledges totally $857,963 from 23 households.
Diocesan Convention. Diocesan Delegate Barbara Manard reported out about the 2021 Convention. The Convention was virtual, and Barbara reported that while this helped make voting on resolutions more efficient, the downside -- with which we are all too familiar-- is the lack of human contact and networking normally afforded by this meeting. The convention was also conducted bilingually, an advance facilitated greatly by our own Associate Rector, Yoimel. Yoimel was also the sponsor of a resolution that passed regarding support for Episcopal Migration Ministries, the focus of which is on immigrants and recent detainees. Barbara [...] noted that the recorded musical contributions provided by St. Alban's music program were "beyond fabulous."
Other Business. The Parochial Report to the Diocese was approved, and Jim Quigley shared the news that the recent Mustard Seed offering, directed at addressing urgent humanitarian needs at the schools we support in Jordan and the South Sudan, generated $18,000, the largest Mustard Seed offering ever.
A full report and notes from previous Vestry meetings are here.
New Adult Formation Opportunities
Grappling with Racial Injustice
We are pleased to announce the following opportunities to explore issues related to race, racism and our faith at St. Alban's:
Two new Sacred Ground Groups are being formed. Group 1 will begin on February 2nd (1-3pm) and Group 2 will begin on February 4 (10am-12pm). Each group will continue meeting on the first and third Tuesdays and Thursdays of each month for approximately three months. For more information contact The Rev'd Jim Quigley.
Saint Alban's Engages in Becoming the Beloved Community: Grappling with Racial Injustice - Beginning on February 2nd (7-8pm on Zoom and continuing from 7-8pm on the first and third Tuesdays through March 16), please mark your calendars for this four-part series offered by our Adult Formation Team: Saint Alban's Engages in Becoming the Beloved Community:
Grappling with Racial Injustice. Speakers and presenters include Katrina Browne, developer of the Episcopal Church's Sacred Ground curriculum and producer and director of Traces of the Trade: A Story from the Deep North ; Dr. Catherine Meeks, Executive Director of the Absalom Jones Episcopal Center for Racial Healing in Atlanta; Richard Cellini, Founder & Secretary: The Georgetown Memory Project; The Reverend Demett Jenkins, Lilly Director of Education and Engagement for Faith-Based Communities for the International African American Museum (IAAM).
Mondays, February 22 to March 29, 7-8:30 pm (via Zoom): Adult Enquirer's Class: Are you new to church, to St. Alban's or to all things Episcopal? The Adult Enquirer's Class is open to all who want a more thorough grounding in the Christian faith and also to those who would like to reaffirm the covenants they have made as Episcopalians. The class will also prepare participants to be confirmed or received into the Episcopal Church. To register, email the Rev'd Jim Quigley.
Sunday Classes for all Ages Resume Sunday, January 10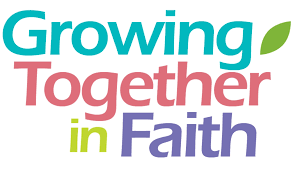 Zoom Sunday School/Godly Play - Sundays 10:30 to 11 a.m.: We offer 2 classes at the same time – one for PreK to 2nd Graders and one for kids in 3rd to 6th Grade. The Zoom links will be sent out in our weekly parent email. To sign up for this list, register your child here. Questions, email the Rev'd Emily Griffin.

Youth Classes via Zoom - Sundays, 5:00 p.m.: We will have time to pray, learn, talk and know each other and we hope you can join us in this new season of our Youth MInistry at St. Alban´s. Please register online here. You can contact the Rev. Yoimel González Hernández if you have any questions.

Zoom Sunday Morning Bible Study - 10:00-11:00 a.m.: Participants will read excerpted portions of the entire Bible, beginning with Genesis and concluding with Revelation. The text for the course is The Path. To register, email the Rev'd Jim Quigley.
FALL 2020 PROGRAMS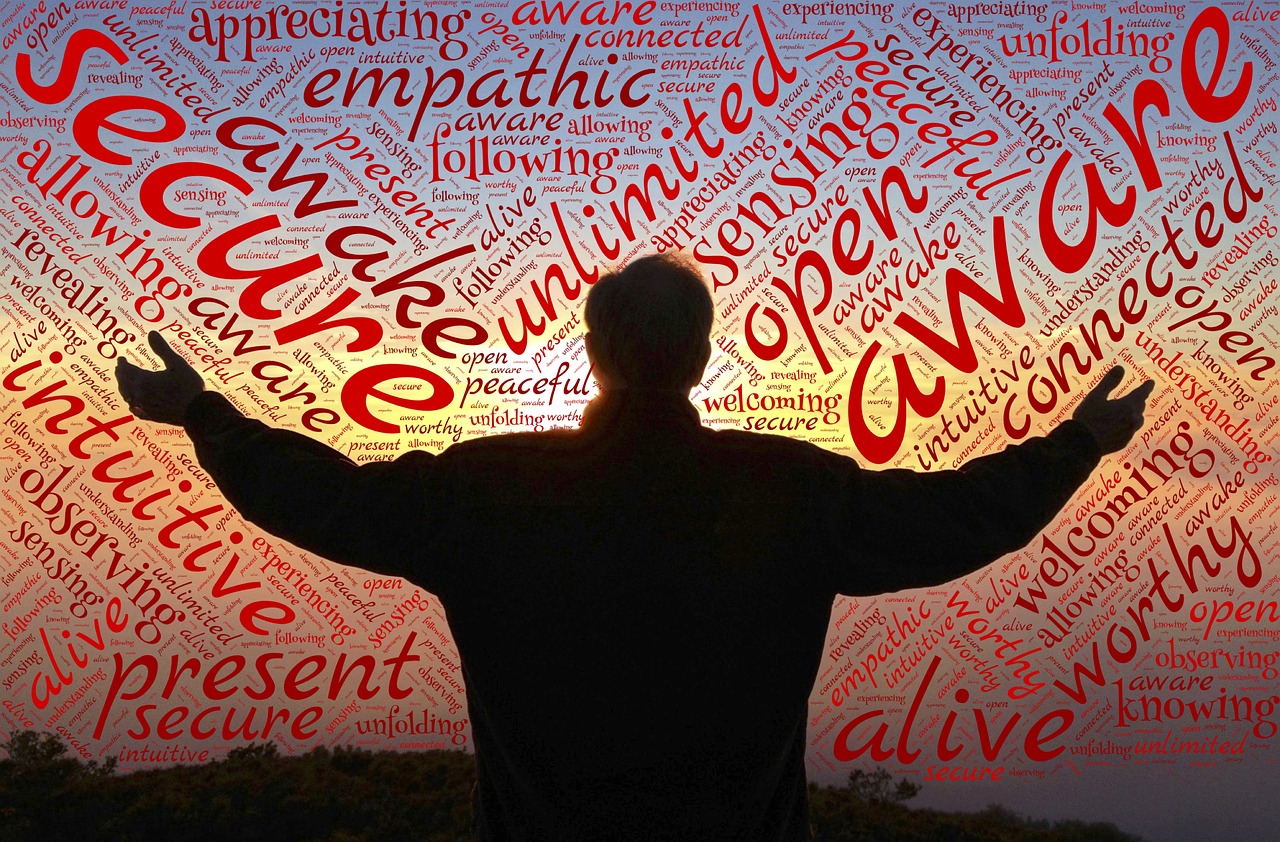 St Alban's Engages, formerly known as the Adult Forum, returns on Wednesday evening September 30 with the first in a three-part series on Voting Faithfully. These one-hour Zoom presentations including Q&A will be held at 7:00 p.m. every other Wednesday. Our hope is that this series will help parishioners explore how their faith informs the issues that are front and center in 2020. Watch for the Zoom link in your weekly emails.
Sunday School/Godly Play - Sundays 10:30 to 11 a.m.
We offer two classes at the same time – one for PreK to 2nd graders and one for kids in grades 3 through 6. The Zoom links will be sent out in our weekly parent email. To sign up for this list, register your child here. Questions, email the Rev'd Emily Griffin.

Youth Classes - Sundays, 5:00 p.m.
We will have time on Zoom to pray, learn, talk and know each other and we hope you can join us in this new season of our Youth MInistry at St. Alban´s. Please register online here. You can contact the Rev. Yoimel González Hernández if you have any questions.

Sunday Morning Bible Study - 10:00-11:00 a.m.
Participants in this Zoom group will read excerpted portions of the entire Bible, beginning with Genesis and concluding with Revelation. The text for the course is The Path. To register, email the Rev'd Jim Quigley.

Adult Enquirer's Class - Mondays, 7-8:30 pm
The Adult Enquirer's Class on Zoom is open to all who want a more thorough grounding in the Christian faith and also to those who would like to reaffirm the covenants they have made as Episcopalians. The class will also prepare participants to be confirmed or received into the Episcopal Church. To register, email the Rev'd Jim Quigley.

Wednesday Morning Bible Study - 10:00 a.m.
WMBS meets via Zoom on the second and fourth Wednesdays of every month. The class is led by the Rev'd Jim Quigley and focuses on individual books of the bible as well as texts related to biblical exegesis and interpretation. There is no cost for enrollment. To register, email the Rev'd Jim Quigley.
AUGUST VESTRY NEWS
From Senior Warden Ken Patterson
Finances: Treasurer Hollis McLoughlin shared encouraging news that July pledge income bounced back after a slower June, and all indications are that 2020 pledge income will allow us to have a balanced budget. Reductions in "plate" offerings, special offerings and Op Shop income have been balanced out by some reductions in operating expenses due to closed buildings, as well as our forbearance in hiring a new Parish Administrator until the buildings do reopen.
Youth: Glenn Davis praised Associate Rector Yoimel's efforts to sustain activities for our youth. For the fall, there are plans for a new pandemic-sensitive Grate Patrol. Barbara Manard reported plans to routinely prepare 120 Grate Patrol "supper bags" in individuals' home kitchens that will be delivered to masked volunteers on Lychgate Road and retrieved from folks' car trunks. St. Alban's will thus be able to help address the ever-growing hunger needs in our community with nominal exposure to volunteers and no use of our buildings. This effort is currently more than adequately staffed by parishioners and neighbors of St. Alban's, but as needs arise Barbara will keep us posted.
Stewardship Campaign: The chairs of the Annual Appeal, Rachel Colson and Lisa Garnett, provided an update on the plans to begin this stewardship drive late in September. These plans include calls to parishioners by Vestry members and other volunteers, and testimonies about the joy and fulfillment of giving back during our virtual worship services. Parishioners are reminded that paying one's 2021 pledges in 2020 (to take advantage of the CARES Act temporary elimination of a limit on the deductibility of charitable contributions) is welcomed.
Regathering: I was pleased to report that StART (St. Alban's Regathering Team), comprised of approximately 30 clergy, staff, Vestry persons and other parishioners, is up and running. Please contact any of the following subcommittee chairs should you wish to become involved or want to provide input in a particular area: (Worship: Dudley Winthrop; Music: Matthew Steynor; Technology: Deborah Potter; Facilities: Ted Swett; Op Shop: Robin Rudd; Kitchen Use: Barbara Manard; Christian Education: Emily Griffin and Jim Quigley; Communications: Megan King; Parish Life: Megan King; and, Finance: Hollis McLoughlin). Overarching issues currently include timing of re-gathering in person, the capacity of our buildings' air-handling system to bring in fresh air, and ensuring that those who are allowed to use the building acknowledge the risk and promise to hold the church harmless.
Property: Junior Warden Ted Swett reported on an ongoing engineering analysis of the extent to which our various heating systems recirculate indoor air. There is a likelihood that our HVAC systems will not achieve a clean bill of health (so to speak) with regard to bringing in fresh air. Therefore, it is much more than likely that in-person worship or other large indoor gatherings at St. Alban's will not occur any time soon. Your parish leadership will continue to prioritize the health and safety of our beloved over all things, including our collective, understandable desire to be physically together.
Updates: Given that it may be some time before we see one another without a computer screen between us, many of you are like me and know it's much harder to connect with your church family when you don't see each other at least once a week. But one way to keep in touch is our Alban Life blog. The blog is updated about once a month with news and stories from the parish. If you subscribe (and I hope you will), you'll get new posts by email. Want to suggest a topic? Contact Deborah Potter.
A full report and notes from previous Vestry meetings are here.
WE SING
Are you missing your favorite hymns? Not to mention the chance to sing them out in the company of your St. Alban's family?

That is how we were feeling. And, if singing together in the church is about the last thing we're going to do, why not sing together while we're still apart?

Join in the fun on Zoom on Wednesday, August 19, at 5:30 p.m. We won't be long. Just long enough to sing five or six hymns. And/or maybe some old favorites not found in the hymnal. Just for the fun of it.

If it works, and you like it, we might keep doing it every couple of weeks. Since, in addition to missing the hymns, we've been missing you. So, we hope you'll come along.

Click here for a pdf of the words and music we have lined up. Contact Marcy Fisher for the Zoom link.
WORSHIP AT HOME
Ever since our church buildings were forced to close due to COVID-19, we have been joining together for online services. All are welcome at any time to worship with us. Video of our services in English and Spanish are freely available on our YouTube channel.
On Sunday morning at 8:00 a.m. Eastern Time, we publish that week's service. You'll find links on the home page of our website on Sundays.
YOUTH BIBLE STUDY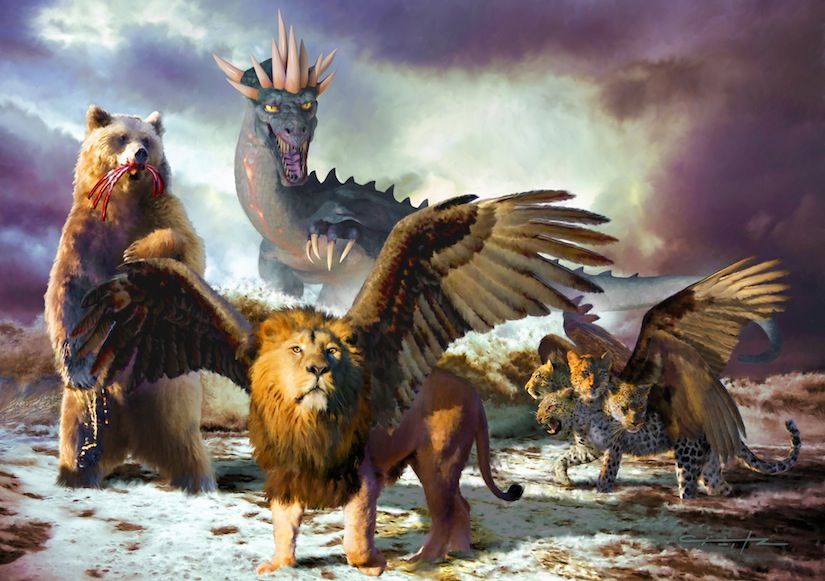 What do dragons, 4-headed monsters, and seven seals to be opened have to do with faith? Come and join us in this adventure with other youth friends every Saturday in July. This will be an opportunity to read strange, sometimes whimsical Biblical texts, connect them with your faith, and expand your creativity by responding through painting, drawing, music, photography, or any other art of your interest.
To join and receive the Zoom link, contact the Rev'd Yoimel González Hernández.
DIALOGUE ON RACE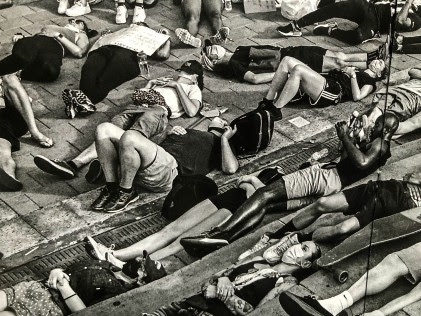 If there were such a thing as a perfect faith-based curriculum on racism (for adults or for children), 1) we'd probably have used it by now, and 2) we might be living in a country where power and privilege were passe. But (on both counts) we gotta start somewhere...

Sacred Ground is a film- and readings- based dialogue series on race, grounded in faith. Published by the Episcopal Church, the Sacred Ground curriculum "invites small groups to walk through chapters of America's history of race and racism, while weaving in threads of family story, economic class, and political and regional identity."

Before recommending this curriculum to small groups throughout the parish, your clergy are hoping to identify a small number of individuals who are willing to serve as test pilots for the program. If you are interested in learning more, please contact The Rev'd Jim Quigley. When replying, please note that Sacred Ground is a ten-week curriculum and also that we'd like to get started soon.
EVENING PRAYER CONTINUES

St. Alban's is continuing its lay-led Zoom service of Evening Prayer on a trial basis on Thursdays at 5:30 p.m. Our intent is to offer a time of reflection and sharing at the conclusion of a busy day.
The order of service for the Rite II liturgy can be found in the Book of Common Prayer starting at page 115. It is also available in a pdf version to download here. If you would like to join the service or share as either a leader or a reader, please contact Paul Brewster or Emily Griffin.
STRAWBERRY SUNDAY
Were it not for the coronavirus, we'd be celebrating this Sunday, May 24, with strawberries, ice cream, whipped topping and community at St. Alban's. It's unfortunate that we can't enjoy our fourth annual Strawberry Sunday together in person but we can keep the tradition alive on video. If you'd like to join a Zoom call at 11:00 a.m. Sunday morning, contact Deborah Potter for details. If that doesn't work for you and you still plan to celebrate, send Deborah a selfie with strawberries in the picture so she can include you in a social media post on Facebook or Instagram.
UPDATE FROM THE RECTOR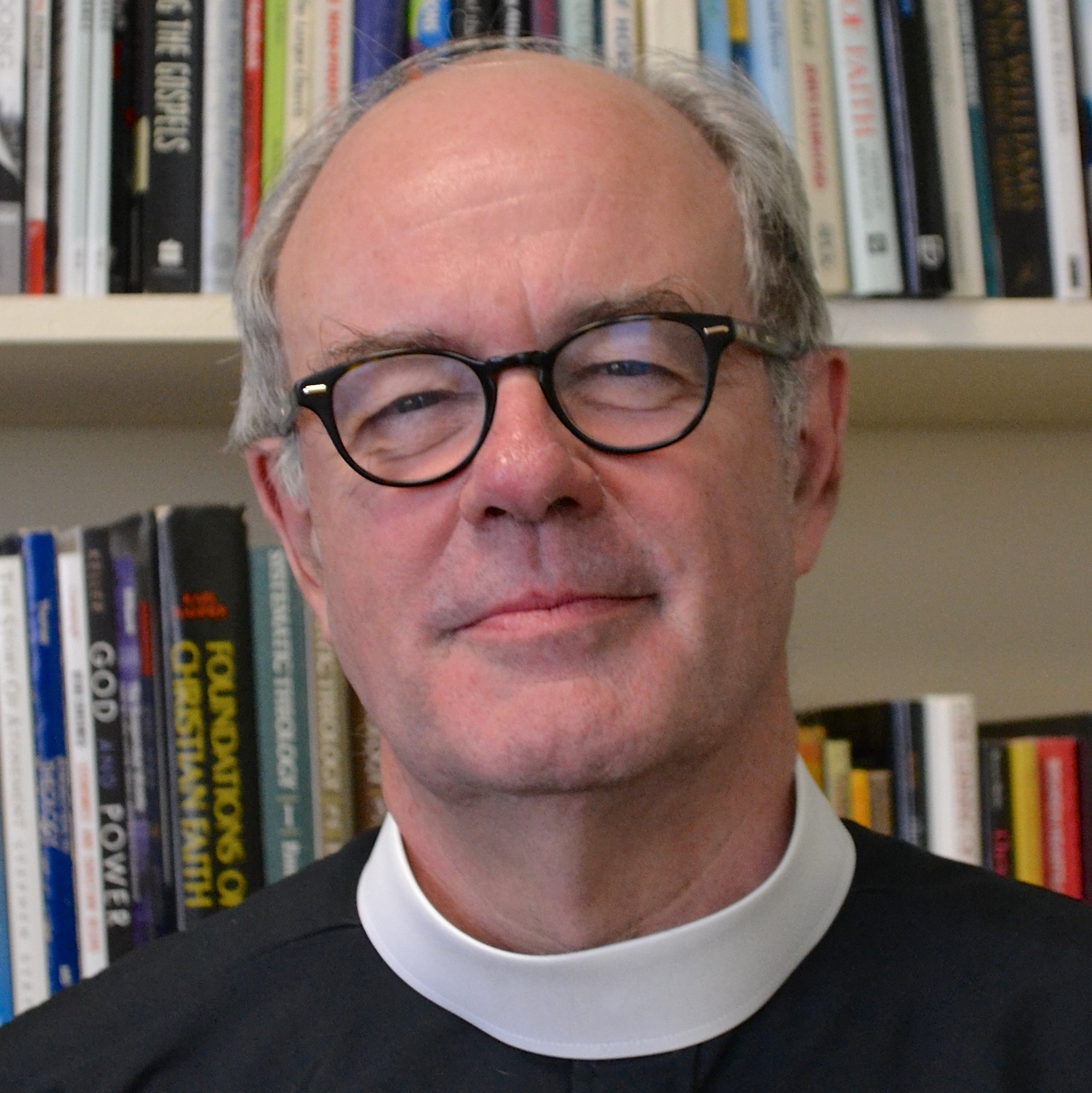 I hope and trust you are staying well and will let your church know if that changes!

I wanted to bring you up to date on a couple of matters important for our common life. Our Vestry has begun a conversation not only about how we will open our buildings when that becomes possible, but also about what changes we can anticipate as a result of what we are learning in these strange days. We know, in one example, that an expanded online presence will be in our future as a way of expanding our reach and expanding the community of Jesus. I will let you know more whenever we know more about the immediate future.

In the meantime, we continue to monitor our finances and thanks to your continued generosity we have committed to paying our full staff at least through the end of the year. We have also wanted to share our good fortune with the neediest in our diocese and our city. To that end we have made a discretionary gift of $10,000 to our Bishop's COVID-19 Relief Fund and are making additional gifts as necessary to support applications to the fund from our own parishioners in need.

In addition, I am delighted that those charged with oversight of funds raised for WSA from the Opportunity Shop were able to suspend their usual processes and allocated more than $35,000 to local centers that are providing food and shelter to the neediest among us. Those include Thrive DC, Charlie's Place at St. Margaret's Church, The Welcome Table at the Church of the Epiphany, Loaves & Fishes, a ministry of St. Stephen and the Incarnation, Farmers and Hunters Feeding the Hungry, Samaritan Ministry of Greater Washington, Calvary Women's Center, Mary House, and Joseph's House. I am particularly proud that we are supporting vital ministries being carried out by brothers and sisters in our own Diocese.

Every one of us has plenty of opportunities to continue our spiritual practice of generosity in these days, but I learned of one more creative outlet recently. The restaurants of the Neighborhood Restaurant Group in DC are working with both World Central Kitchen and Feed the Fight to prepare meals for hospital workers and others directly impacted by the pandemic. You can learn more or donate here.

Your wardens, clergy, staff and Vestry are continuing to 'pivot' as we can to be of service to the community in the name of St. Alban's thanks to each and every one of you. The building is closed, but the Church is indeed open and alive.

Wishing you every blessing,
Geoffrey
WORSHIP SERVICES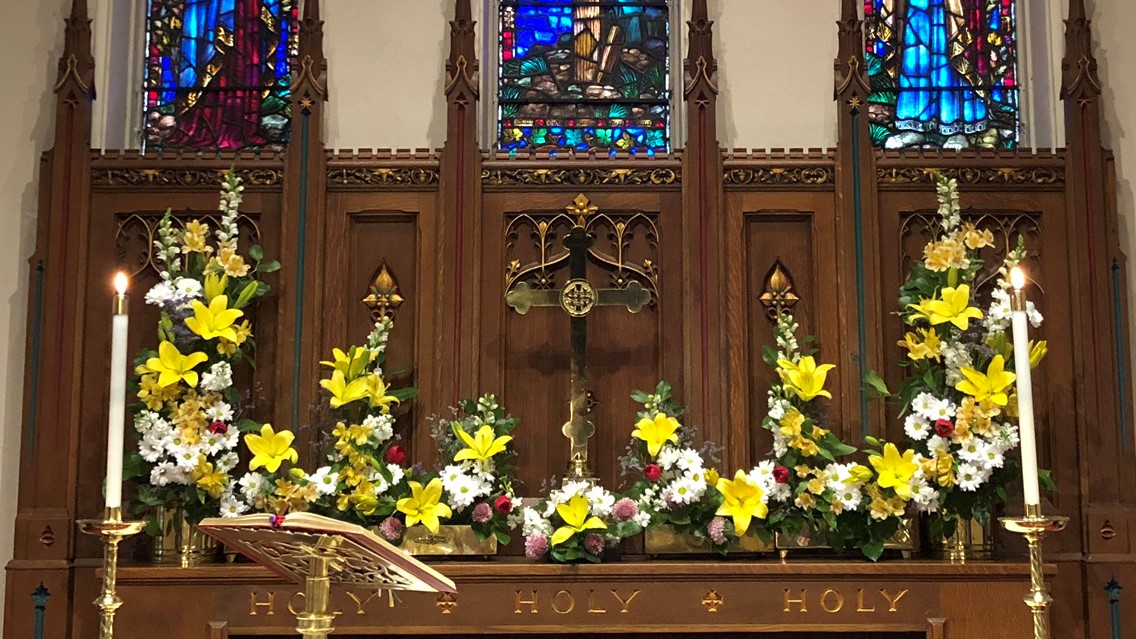 As you know, we aren't able to hold services at St. Alban's due to the COVID-19 pandemic, but we're still managing to worship together. Every Sunday since mid-March your clergy have been recording services in the sanctuary in English and in Nourse Hall in Spanish. (We acquired and installed a small remote-controlled camera in the sanctuary for this purpose, giving us the option to livestream services in the future.)
Music director Matthew Steynor has worked with our choir members to record anthems and motets, as well as hymns with on-screen lyrics so you can sing along, even if you don't have a hymnal at home. He wrote about the experience on the Alban Life blog.
We are grateful to our flower guild for continuing to create beautiful arrangements for the altar.
The services can be accessed from our home page on Sundays by clicking the "Worship from Home" image. All services are posted to our YouTube channel and remain available there, so it's never too late to join us in worship.
We also want to thank you for supporting St. Alban's Church. Whatever motivates you to give, please know that every contribution and every pledge payment made while the church is closed (as well as when it reopens) is genuinely and deeply appreciated. You can pay by check, mailed to St. Alban's Church, 3001 Wisconsin Ave. NW, Washington, DC, 20016, or by credit card by clicking the link here to a secure site. Thank you.
CARING FOR EACH OTHER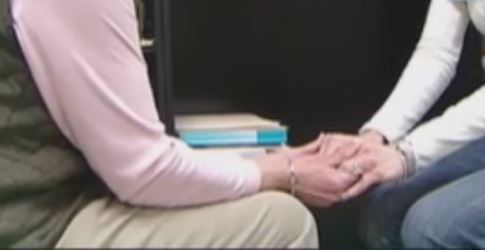 This has been a trying time for many of us. As we continue to navigate the coronavirus pandemic, we want to know how you are doing. If we have your telephone number, you either have heard or will soon hear from someone on a team of callers from St. Alban's as we attempt to connect with every person in the parish. If we don't have your phone number, please send it to Marcy Fisher. If you want to reach a member of the clergy, call the church at 202-363-8286 and you will be prompted to the person on call. Prayer requests may be sent to the Rev'd Jim Quigley.
GIVING TO ST. ALBAN'S GETS EASIER
Good news! Did you know that the federal stimulus bill (CARES Act) ratified by the U.S. Congress and signed into law by the president last Friday provides two important incentives for you to make donations to St. Alban's Church in 2020?
The first incentive is the creation of an "above-the-line" or "universal" deduction of up to $300. This allows taxpayers who take the standard deduction (and therefore cannot generally deduct charitable contributions) the opportunity to deduct up to $300 of contributions to St. Alban's in 2020. The second incentive is focused on taxpayers who itemize and file Schedule A. The amount that can be deducted is generally limited to 60% of adjusted gross income; however, the CARES Act suspends the 60% limit for donations to St. Alban's in 2020. (Please note that the 100% adjusted gross income limit was not adjusted.) Consult your tax advisor with any questions about these tax changes.
There are two easy ways to give to St. Alban's during these uncertain times. The first is to simply mail your contribution check to the church's street address: 3001 Wisconsin Ave., N.W., Washington, D.C. 20016. Although the church is closed, mail is still being received somewhat sporadically. The second way to donate is by credit card. Click the link on
this page
. You'll be taken to a secure and confidential page where you can make your donation. You'll need to enroll your name, address and credit card information. The whole process should take no more than two minutes.
Whatever motivates you to give to St. Alban's Church, please know that every contribution and every pledge payment made while the church is closed (as well as when it reopens) is genuinely and deeply appreciated.
MISSION TRIP CANCELED
It is with regret, but for obvious reasons, that we have decided to cancel our parish mission to Irvine, Kentucky, this June. We will hope to offer such an opportunity next summer.
HOLY WEEK FROM HOME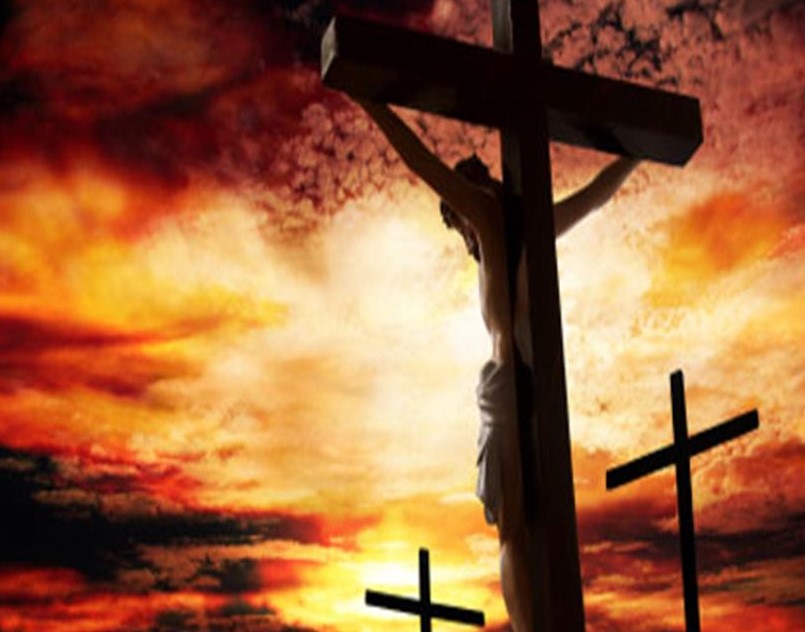 Dear Friends,
The liturgies of Holy Week and Easter express the core of our Christian faith. They are designed to be participatory and embodied in a way that we cannot recreate on film. Imagine, for instance, trying to make a procession to the Bishop's Garden for Maundy Thursday work without the benefit of your presence or a professional film crew! We will miss sharing in person our normative three-hour service of music and meditations on Good Friday. On Easter we will miss the stunning array of flowers decorating the entire Nave and the sounds of all your voices as we sing and pray together. Your clergy, staff and musicians have worked hard to capture the essence of these liturgies given our current limitations.
We will offer recorded services each day of Holy Week on the parish website (
www.stalbansdc.org
) and on our
YouTube channel
starting at 8:00 a.m. (As always, you may donate online by
clicking here
.)
Here is what you can expect:
April 5: PALM SUNDAY/SUNDAY OF THE PASSION. We will begin with the Liturgy of the Palms which will include a meditation, followed by a reading of the Passion Gospel according to Matthew, music and prayers before the Great Thanksgiving. The service will end without a dismissal to mark our carrying our worship into the week that follows. The full set of readings in English are here. The Order of Service bulletin in English is here. Here is a link for some children's activities especially for this week's scripture readings. (Please Note: Given that we are all under strict stay at home orders, we are not able to distribute palms this year and cannot encourage you to come to the church to pick them up. Our apologies!)
April 6, 7 and 8: MONDAY TO WEDNESDAY. Each day will be marked by a brief service including the Gospel for the day, a reflection by one of the clergy, prayers and music.
April 9: MAUNDY THURSDAY. We will offer a modified liturgy of the Word with prayers and music. Meditations will be offered after each of four Scripture readings reflecting on Passover, Communion, Foot Washing and the Garden of Gethsemane.
April 10: GOOD FRIDAY. We will essentially follow the liturgy as given in the Book of Common Prayer, with the Passion Gospel according to John separated into four parts. Each section will contain a meditation, music, and prayers for people everywhere according to their needs.
April 12: EASTER DAY. Those who wish to begin the day with a VIGIL will have a service of four Scripture readings, each followed by a meditation, music and prayer, ending with the renewal of our baptismal vows. This will be available starting at 6 a.m. It will be followed later that morning by a Festive Eucharist-like service beginning with the Easter Acclamation, including some hymns and other glorious music.
In this time when gathering for worship is not something that we are able to do in person, we thank each of you for your virtual participation and for all of your suggestions about how we can enhance these online experiences.

We know we are living in fearful, anxious times and pray that these opportunities will help you draw strength from the reasonable and holy hope made known to us in the life, death and resurrection of Jesus Christ.
HOLY LAND PILGRIMAGE CANCELED
The planned pilgrimage to the Holy Land has been canceled due to the coronavirus pandemic. The tour operators have informed us that they have no availability in 2021 so we are not able to simply postpone our trip. They are able to refund half of each person's deposit. The remainder, or the entire deposit, can be donated, if pilgrims wish. We have decided to use those funds to support the work of the Episcopal Church in the Middle East by issuing a check to the American Friends of the Diocese of Jerusalem. If you have questions, please contact Jim Quigley.
CHURCH IN A TIME OF CORONAVIRUS
Dear Friends,
La versión en español sigue después del inglés.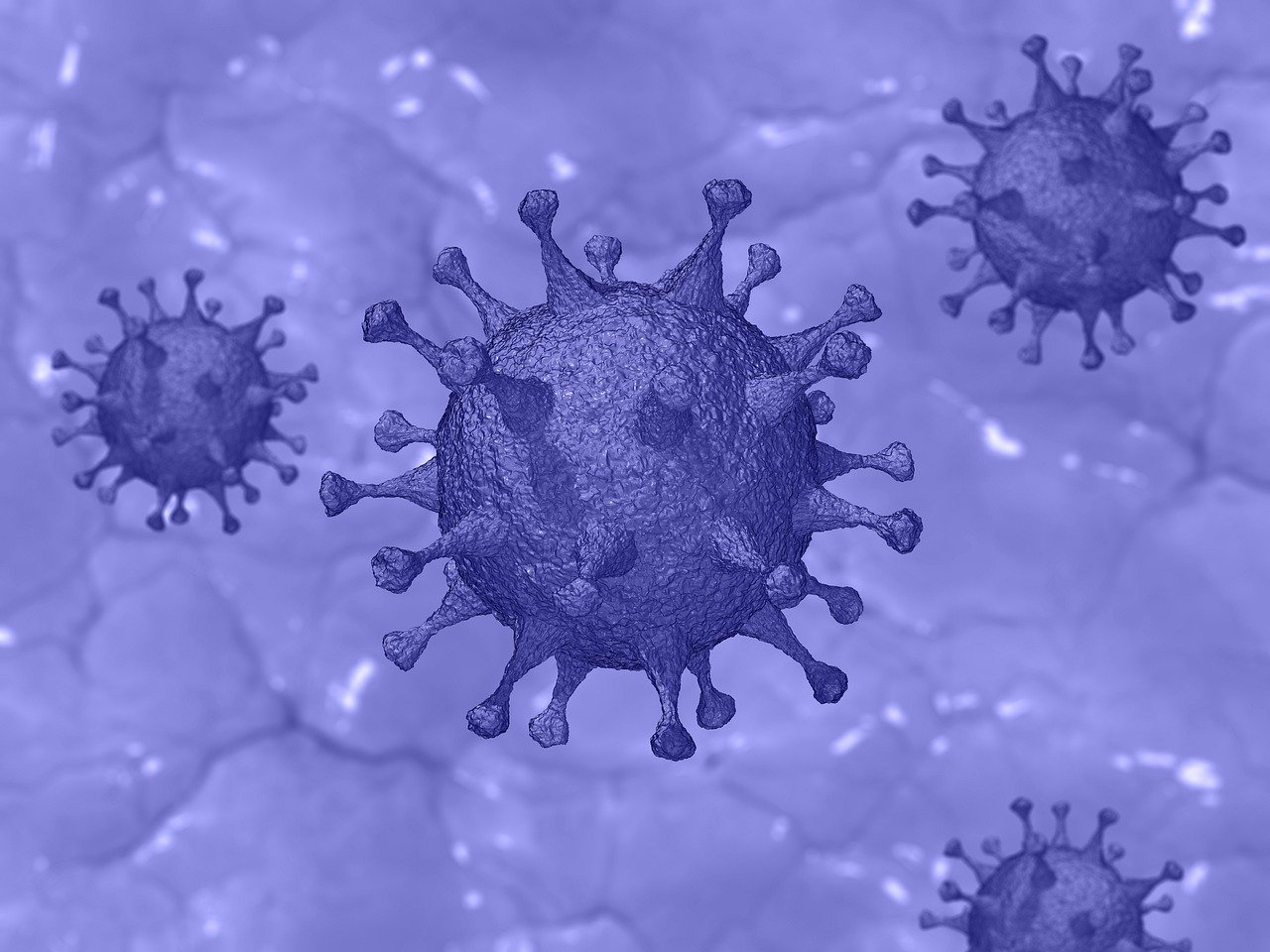 We are slowly adjusting to life in the age of coronavirus. Our vestry has met via Zoom, as have enquirers' classes, GIFT and other groups. We are slowly becoming more adept at using technology, but we live aware that it can all come to a halt when one or more of your clergy and staff have to self-quarantine.

For this week we have added music to our English liturgy posted on the website and will be adding a platform--our YouTube channel--that might work better for those of you without strong WiFi connections. We are thinking ahead as to what we can offer for Holy Week, Easter and beyond.

With every conversation I become increasingly aware of two emerging themes of our experiences of social distancing thus far. One is that for every one of us there is a measure of loss: loss of worship, loss of gathering, loss of touch, loss of things we take for granted like going to a restaurant or watching a sporting or artistic event. Our loss is real and can lead to an intensity of feelings that would otherwise not be our experience. Being aware of this reality can be helpful in those conversations that we do have and is related to the second theme that I am observing.
The second theme is that all around us people are stepping forward with acts and offers of kindness, whether it is an offer to go shopping or setting a Go Fund Me account to support restaurant workers. In our fast-moving and fast-changing reality all of these acts and offers are founded in kindness or charity--love in action. It is worth keeping in mind that for those of us who do not live alone, that such forbearance and kindness can be shown to those closest to us, especially on those days when the joys of togetherness wear thin!

Blessing to all of you and when I or your church can be of service, please let us know.

Geoffrey
Queridos amigos,
Nos estamos adaptando lentamente a la vida en la era del coronavirus. Nuestra junta parroquial se ha reunido a través de Zoom, al igual que las clases de los solicitantes, GIFT y otros grupos. Poco a poco nos estamos volviendo más expertos en el uso de la tecnología, pero somos conscientes de que todo se puede detener cuando uno o más de su clero y personal tienen que ponerse en cuarentena.
Para esta semana hemos agregado música a nuestra liturgia en inglés y usaremos una plataforma que podría funcionar mejor para aquellos de ustedes sin fuertes conexiones Wi-Fi. Estamos pensando en lo que podemos ofrecer para la Semana Santa, Pascua y más allá. Con cada conversación me hago cada vez más consciente de dos temas emergentes de nuestras experiencias de distanciamiento social hasta el momento. Una es que para cada uno de nosotros hay una medida de pérdida: pérdida de adoración, pérdida de reunión, pérdida de contacto, pérdida de cosas que damos por sentado, como ir a un restaurante o ver un evento deportivo o artístico. Nuestra pérdida es real y puede conducir a una intensidad de sentimientos que de otra manera no sería nuestra experiencia. Ser consciente de esta realidad puede ser útil en esas conversaciones que tenemos y está relacionado con el segundo tema que estoy observando.
El segundo tema es que a nuestro alrededor la gente está dando un paso adelante con actos y ofertas de amabilidad, ya sea una oferta para ir de compras o establecer una cuenta Go Fund Me para apoyar a los trabajadores de restaurantes. En nuestra realidad de rápido movimiento y cambio rápido, todos estos actos y ofertas se basan en la bondad o la caridad, el amor en acción. Vale la pena tener en cuenta que para aquellos de nosotros que no vivimos solos, esa paciencia y amabilidad se puede mostrar a las personas más cercanas a nosotros, especialmente en los días en que las alegrías de la unión se agotan.
Bendiciones para todos ustedes y cuando yo o su iglesia podamos estar de servicio, háganoslo saber.
Geoffrey
Image by FotoRieth from Pixabay
SUPER CHILI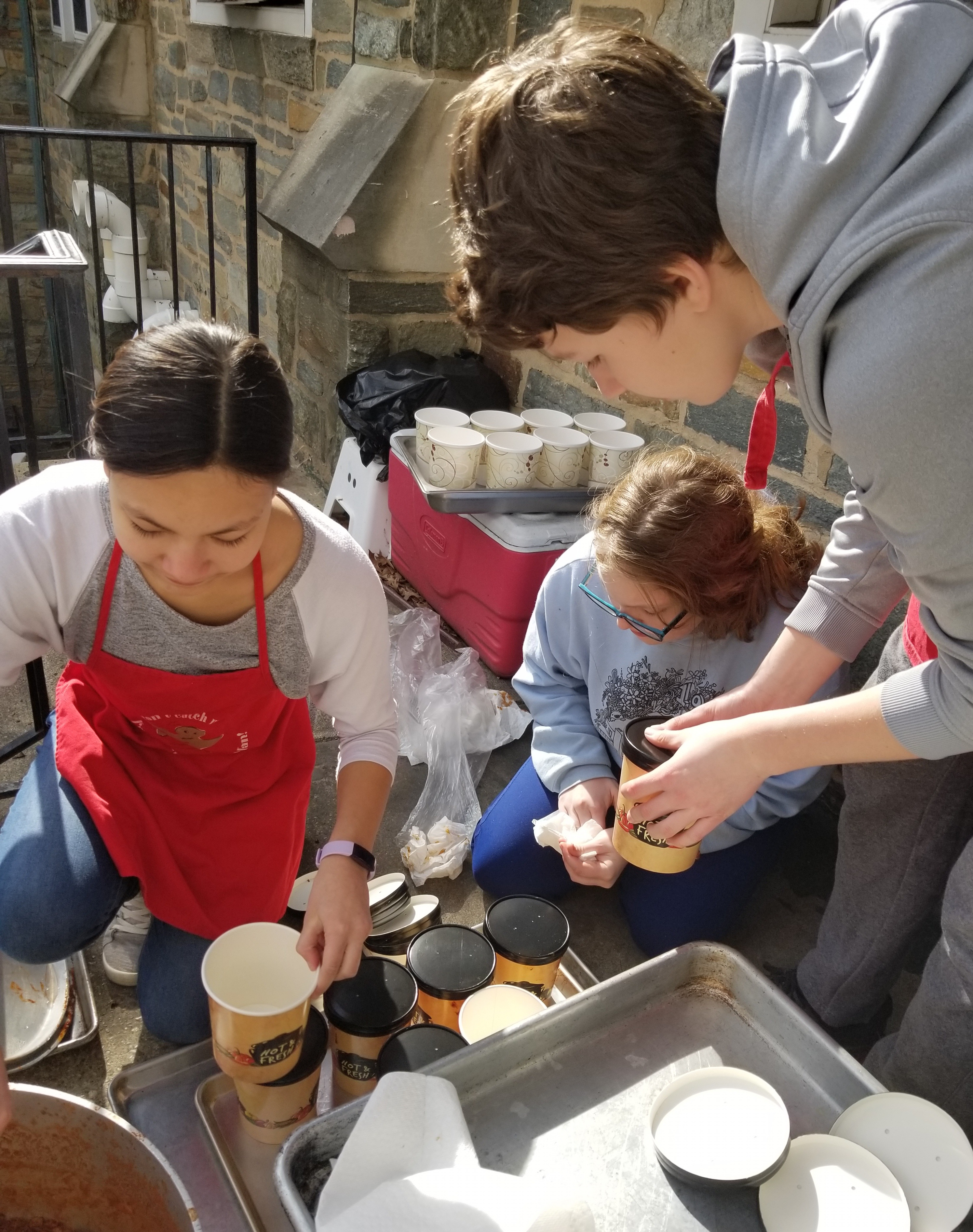 Our J2A youth group cooked up two massive batches of delicious chili, both meat and vegetarian, for Super Bowl Sunday. Thanks to them for their handiwork in the kitchen and to all members of the parish who bought or donated quarts of chili and cornbread. More photos are in this gallery.
The proceeds from the annual chili sale helps to fund the J2A pilgrimage. Stay tuned for this group's decision on where they plan to go in 2021.
ELECTION RESULTS
The following were elected by voting members of the parish on Sunday, January 26, 2020.
Junior Warden (three-year term)
Trevor (Ted) Swett III

Vestry Members (three-year terms)
Carol A. Aschenbrener
Rachel Colson
Lisa Garnett
Karina Rodriguez

We are deeply grateful to these parishioners and to all who agreed to stand for election.
---
Looking for something you once found on this page? Want to take a look back at previous events or announcements? Check the news archive page.