Latest News
What's new at St. Alban's? Read on for Vestry updates and other news from the St. Alban's community.
Save the dates! Life On The Ground In The Holy Land. 8 - 9:30 a.m. on Thursdays June 2, 9, and 16, via Zoom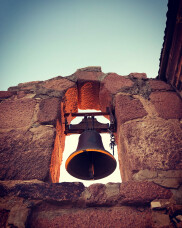 Toward the close of the annual convention of our diocese, Bishop Budde encouraged congregations to enter deep conversation about life in the Holy Land. In response, St. Alban's is inviting respectful listening to the lived experience of a variety of voices from the Holy Land answering the question:
What is life on the ground in the Holy Land like for you personally, and politically?
On
June 9th
we will hear from two people in dialogue with each other. They bring differing perspectives and experiences.
Yossi Klein Halevi
, Senior Fellow at the Shalom Hartman Institute in Jerusalem and author of
Letters to My Palestinian Neighbor
(strongly recommended reading for the series) and one of his correspondents in the most recent edition,
Mohammed S. Dajani Daoudi
, who is the former Weston Fellow at the Washington Institute for Near East Policy and is Director of the Wasatia Academic Institute in Jerusalem. We will also provide registrants with some reading suggested by Professor Dajani Daoudi.
On
June 16th
we will hear from
Stephanie Saldaña,
a writer, teacher and journalist who specializes in religious diversity in the Middle East, with a focus on refugees. She lives in Bethlehem and is author of a stunning memoir of her time in Jerusalem,
A Country Between: Making a Home where Both Sides of Jerusalem Collide
.
There is no cost for participating in the conversation, but registration is required. To register for the event
click here
.
If you have any questions, please contact the
Rev'd Jim Quigley
.
Strawberry Sunday Returns - May 29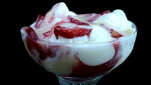 After a pandemic hiatus, we'll celebrate one of our favorite spring social events once again on Sunday, May 29. Come to the Columbarium (weather permitting) between the 10 a.m. and 11:15 a.m. services and enjoy strawberries and ice cream with your St. Alban's family. If you'd like to bring sliced berries or a strawberry treat, your contributions will be most welcome.
Thank You to Our Children's and Youth Leaders! Sunday May 22 at 11:00 am, Trenbath Assembly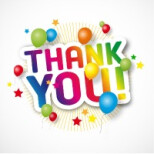 On this last Sunday of the program year, we would like to thank those who help to form the faith of our young people each week in our Sunday School and youth groups. A reception will be held in their honor after class ends. Parents, please be on the lookout for an email from Mirelle Warouw and Amanda Gilman for opportunities to help with this celebration. Please reach out to the following folks as you see them and thank them for their commitment and leadership during such extraordinary times!

PreK to 2nd grade: Francoise LeGall, Julie Clements, Zoe Tron, Armis Sadri.
3rd to 5th grades: Candice Brown, Anton Vanterpool, Tom Gustafson, Emily Blake
Rite 13: Noell Sotille, Krista Anderson, Rachel Freytag
J2A: Liz Price and Samantha Glosh
Senior group: Amie Vandersluis and Justine Colson


Vestry News from May 11, 2022
At its May 11 meeting, the Vestry filled several important positions, acting on the recommendations of the NominationsCommittee. First, we elected Gloria Manzo to fill out the year remaining in the Vestry term of Karina Rodriguez. Karina stepped down because she felt unable to devote sufficient attention to Vestry's duties at this time, being immersed in the early stages of her work life and having moved a considerable distance from the church. Gloria, who hails from Mexico City, is a longtime parishioner at St. Alban's and attends our Spanish-language services. She is well-known to our Latino congregants and well-positioned to participate along with the rest of the Vestry in the rector search and other important business of this year.
We also elected Mary Beth Albright as a Diocesan Delegate and Ivan Fermin, Heather Sondel, and Anton Vanderpool as alternates for that position. Mary Beth will work alongside our existing delegates, Candice Brown and Amie Vandersluis. The delegates serve staggered three-year terms.
Candice continued a presentation, begun at our April meeting, on the subject of "Rising Generations." The need to engage with young adults is a priority articulated by the Episcopal Diocese of Washington and a matter of vital interest to the future of the church. In our April and May sessions, Candice shared testimonials delivered over the internet at last January's Diocesan Convention by several young people who have made the church an important part of their lives, as well as a speech by an inspirational speaker on the challenges and benefits such engagement holds for the entire Episcopal community. Candice has pulled together a group of parishioners who are delving into this subject in collaboration with Yoimel González Hernández, with a view to exploring how St. Alban's might address it more broadly.
I provided the Vestry with an update on the progress of the parish vitality assessment we are conducting under diocesan guidelines in preparation for seeking out a new rector. I noted with gratitude the dedication of the Vestry members who have invested much time and effort in the assessment, which of course is ongoing. I also thanked those who organized the successful gathering the parish held in the columbarium to wish Emily Griffin godspeed in her sabbatical, and also those planning other festive occasions coming up on the calendar, including "Strawberry Sunday" scheduled for May 29 and the St. Alban's day picnic to be held on June 19. These folks are doing important work to reinvigorate the sense of community in our parish. Here's hoping that parishioners will direct toward our church a goodly portion of all the positive energy that has been pent up during the pandemic.
Junior Warden Stephanie Curcuru reported that the HVAC upgrade in Satterlee Hall is nearing completion. The OpShop will soon be available to be reoccupied. Although there is much work to do before opening the doors, with luck the shop may be back in business sometime in June. The kitchen is being deep-cleaned by an outside contractor, and a proposal is in the works for procuring new furniture for Satterlee, so that it will be outfitted to accommodate comfortably activities formerly carried out in the rectory.
Finally, it must not go unmentioned that Rachel Colson provided an affecting meditation on her life as one who grew up in the Episcopalian church during an era in which the church widened its embrace to include persons not previously acknowledged or welcomed for who they really were. She spoke of a loving and beloved grandfather -- a traditionalist -- who over the years carried on a gentle debate with his wife on church matters, such as the revision of the prayer book and the ordination of women, arriving ultimately at a gracious openness to positive changes. For Rachel, such openness made it possible as she grew up and reached adulthood to deepen her own commitment to the church while remaining authentically herself. Now, as a traditionalist raising another generation of Episcopalians, Rachel finds that her own children are challenging her understanding of faith in ways probably not so dissimilar to the ways she challenged her grandfather's understanding. She hopes to respond with the same thoughtfulness, humility, and commitment to the essence of the tradition that her grandfather modeled for her.

Ted Swett
Senior Warden
PreK to 5th Grade Sunday School Meeting Indoors Every Sunday from 10:15 to 11:00 am
Given the onset of colder weather, we have moved our two Godly Play classes indoors. PreK to 2nd Grade now meets downstairs in the Rectory (the house across the driveway from the Church), and 3rd to 5th Grade meets upstairs. Masks are required for everyone, and some windows will be open for increased ventilation. All of our leaders are fully vaccinated. At this point, we're still holding off on resuming Nursery care and our 2s & 3s class.
Questions or concerns? Contact the Rev'd Emily Griffin at .
Youth Classes (6th-12th grades) go from 10:15 to 11:05
Spaces for Youth Classes are as follows:
Rite 13 (6th-7th grades): Hybrid class: In-person and Zoom
https://us02web.zoom.us/j/87861817101?pwd=YUxSR2xDZnBkV1M4N0VncFdhR0Q4Zz09
J2A (8th-9th grades): Room 301 (Upstairs)

Senior Youth (10th-11th grades): Room 203 (Main Floor)
We made plans to have the safest places possible for our youth in-person classes, so masks will be required at all times. To register for Youth Classes online, visit https://form.jotform.com/212445960387159. If you have any questions, feel free to contact the Rev'd Yoimel González Hernández at .