Latest News
What's new at St. Alban's? Read on for Vestry updates and other news from the St. Alban's community.
WELCOME OUR NEW CHORISTER PROGRAM DIRECTOR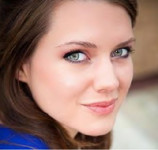 Hannah Baslee has been singing and teaching professionally in the DC area since 2015. She is originally from Texas where she earned her Master of Music in Vocal performance from the University of Texas at El Paso. She now sings regularly for Washington National Cathedral and the National Shrine, in addition to her freelance solo and chorus work and private teaching.
Hannah sang in the Schola Cantorum here at St. Alban's for the past year and will now be spearheading the Chorister Program and occasionally leading music in Children's Chapel. Hannah will be here on August 18th to greet our younger congregants and their families. Please greet her warmly.
On Thursday August 29, Hannah and music director Matthew Steynor will hold an open house for the 2019-2020 choristers. We will play games to get to know each other, assign robes and folders, and take a tour of the church. Refreshments will be provided! Click here to register. Contact Hannah for more information.
MAY VESTRY NEWS
by Senior Warden Ken Patterson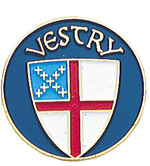 The Vestry approved a recommendation that the Parish establish
an operating liquidity account to take advantage of the fact that our "checking" account at various times holds money that isn't needed for immediate access. We will transfer into this new account a significant amount of these funds that will bear interest at a higher rate; this action promises to yield annually the equivalent of 2+ average pledges. Thanks to the Finance Committee!
The Junior Warden reported that contractor availability has caused delays on the church office renovations. The Vestry approved expenditures for repairs to the Rectory, including replacement of the accessibility ramp, repairs and painting of the screen porch, a new storm door and replacement of one of the toilets. The water infiltration problem affecting Satterlee and to a lesser extent Nourse Hall continues to be evaluated by the Building and Grounds Committee, drawing on the expertise of Marc Fetterman.

Finally, I am happy to report that by the end of June the church should finally have high-speed internet service.

Considerable discussion by the Vestry centered around the May 11 meeting with parishioners who regularly attend the Spanish liturgy, where was constructive dialogue about how to best realize the model of more fully incorporating the Spanish liturgy participants into the parish as a whole while preserving the unique aspects of that service. The Vestry expressed support for the formation of a committee envisioned at the May 11 meeting to help implement the new model. The committee is to be made up of Spanish-service regulars, English-service parishioners, and one or more Vestry members.
Expanded summaries of this and previous Vestry meetings can be found here.
WELCOME, YOIMEL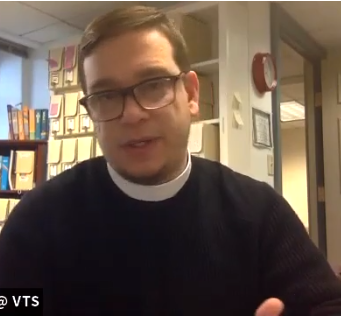 Our Vestry has unanimously affirmed the call of Yoimel Gonzalez Hernandez to serve his first appointment, often styled as a 'curacy', with us at St. Alban's. Yoimel is a native of Cuba, where he was in youth ministry in the Presbyterian Church. He will be ordained a Priest of this Diocese on June 15 after completing his studies at Virginia Theological Seminary. He is sponsored by St. Stephen and the Incarnation and doing his field work at St. Patrick's, DC.

Yoimel (pronounced 'Joimel') will begin his ministry with us on August 1, 2019. His primary role among us will be leading our youth ministries, in addition to being pastorally available to those of our parishioners who speak only Spanish. We have developed a plan for his first three years in which he will be introduced to all aspects of parish ministry, toward the end of which he will develop some additional areas of ministry such as working with our growing group of young adults. One quarter of his time for at least the next two years will be taken and reimbursed by our Diocese, who need him to be involved in developing materials and working in the Deacon's School.

So far Yoimel, in addition to being present at our recent Vestry meeting, has met with interview teams of Ken Patterson, Lucy Fraser, Ted Swett, Tomas Montgomery, Veronica Quiguango and Lauri Fitz-Pegado. He has also met with the J2A youth twice and some of the parents once, although not in an 'interview' situation. His extensive list of references, both here and in Cuba, are universally positive. One of his earliest tasks will be to join the J2A pilgrimage to Greece this summer.
CONGRATULATIONS, JO TURNER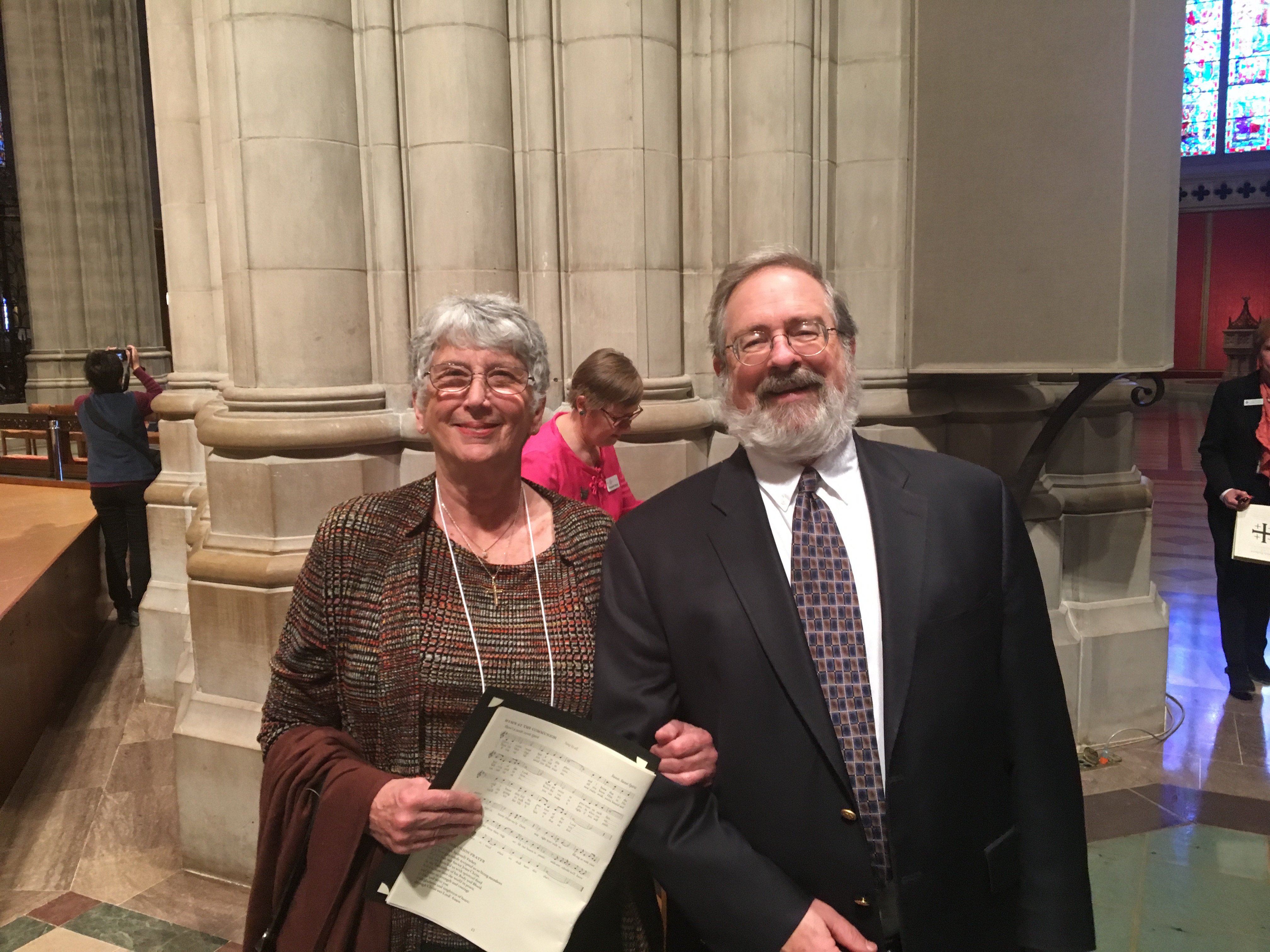 Seabury's annual celebration of service at the National Cathedral honored our own Jo Turner as "an older adult who has made a significant impact through service and leadership." Jo's citation notes her 25 years of active service at St. Alban's and her life of "compassion and care-giving." The full text along with information about other honorees is here.
Congratulations, Jo!
FAREWELL, DEBBIE
by the Rev'd Geoffrey Hoare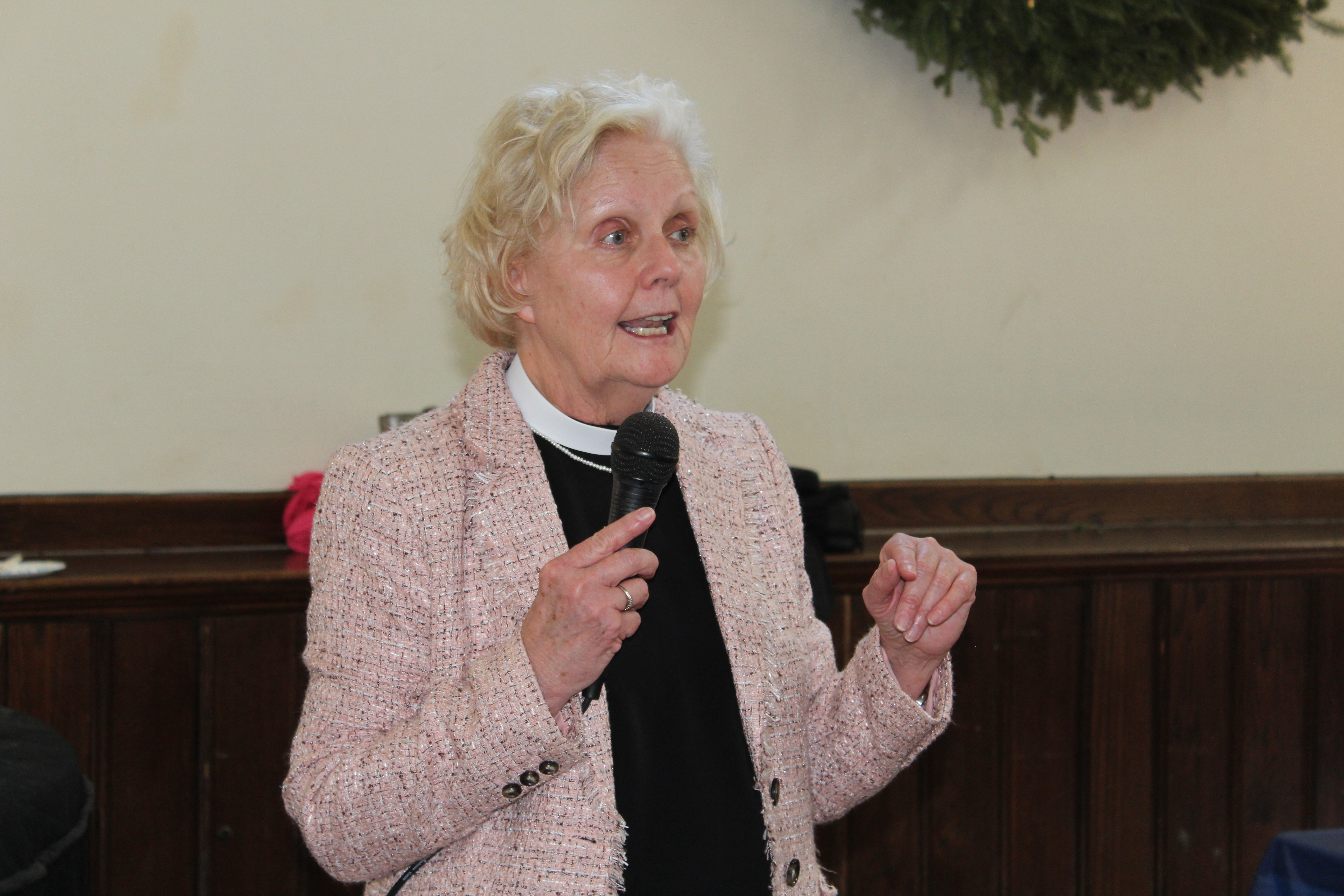 It is with decidedly mixed feelings that I have shared with the attendees of our 11:15 Spanish Language Liturgy that Debbie Kirk will be leaving us this summer. There are two parts to this. First, as most of you know, we were able to fund Debbie's position with us by donating half her time to CASA de Maryland and paying for it as part of our Global Mission budget, which was not sustainable in the long term. Second, I have been in conversation about how to find or create a sustainable model for this congregation going forward, given that 'separate is vulnerable.' We will be restructuring clergy roles and changing staffing to create such a model.

Debbie has been an important part of our common life in the whole parish in the past two years and a significant leader among our Spanish speakers for much longer - serving first as seminarian and then as primary pastor for the San Albano community. She has offered leadership development and been with us in times of joy and sorrow, offering her significant pastoral skills and giving tirelessly of herself for the growth of the community. We hope to be able to announce that Debbie has found a new ministry opportunity before she steps down this summer, and that we can enjoy a wonderful celebration of her ministry, both past and future.

Among her many accomplishments, she has embraced talking less about 'the San Albano community' as a separate group and more about the Spanish liturgy of St. Alban's Parish and the community being fully part of one parish. This seemingly small thing is actually significant, and we will be exploring what that means as our distinctive but accessible-to-all liturgy is served by all the clergy of the parish who will also offer pastoral care as we do for all Anglo and other parishioners.

There will be further conversation about that in the weeks to come, but for now I ask that we turn our attention to celebrating our time with Debbie and the gifts she has both shared and brought forth in us.
Looking for something you once found on this page? Want to take a look back at previous events or announcements? Check the news archive page.