Latest News
What's new at St. Alban's? Read on for Vestry updates and other news from the St. Alban's community.
Welcome the Strangers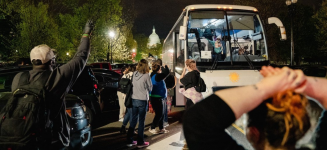 Our city is receiving hundreds of immigrants every month from states at the southern border, and churches in the area are welcoming them on a daily basis, providing a safe space, clothes, money and worship opportunities. Our parish is one among many Episcopal parishes in our Diocese that are partnering with St. Thomas' (Dupont Circle) in this effort. Please consider donating shoes and underwear (adult and child sizes), belts, backpacks, cellphones (new or used), socks and underwear. Please place your donations in the box in the narthex during Sunday worship. Monetary donations can be made directly to St. Thomas' online
here
. On the drop down menu select "Refugee Support."
Welcome Back Rev'd Emily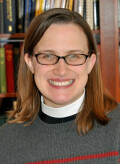 Sunday, August 14
, will be the first Sunday back for The Rev'd Emily Griffin after her three months on sabbatical. The Spanish-speaking parishioners are organizing a gathering after the service at 11:15 am. All are welcome to bring food and non-alcoholic beverages to share at that time. Please join us in welcoming Emily back!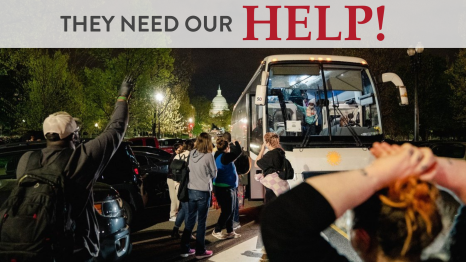 The Migrant Solidarity Mutual Aid Network comprises more than 20 DMV area community organizations and hundreds of individual volunteers committed to supporting migrants being bused to DC by governors in states at our country's southern border.
Peace House DC
anchors the network, Beloved Community Incubator, East of the River Mutual Aid, Sanctuary DMV, DC IWOC, Free Them All VA, and Conscious Community Action Together has been showing up to welcome our new neighbors for three months through solidarity.
Please, consider supporting this community's efforts. You can find more information and register for a different kind of help needed
HERE
.
Rector Search Update From Our Vestry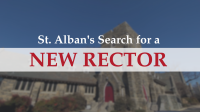 Having publicly posted our rector search on July 11, we received our first several applications this week. Your wardens, Stephanie Curcuru and I, met recently with Bishop Budde, who has offered her wholehearted support for the effort and provided helpful advice on evaluating potential leaders. We are also in discussion with knowledgeable friends of the parish, who have already fed us the names of well-regarded priests we may wish to recruit. The game is afoot!
By way of publicizing the opportunity, we have added a listing on the website of the Episcopal Diocese of Washington, complementing our posting in the jobs database of the national church and our running advertisement in the Episcopal News Service. Given these resources and especially our informal network, we have determined that it will not be necessary or cost-effective to use LinkedIn as a source of referrals.
The vestry is turning now to the work of evaluating paper applications on a rolling basis, determining which candidates to interview, and preparing for those sessions. It is a busy summer, but we trust the work will bear excellent fruit.
Please direct any questions about the search to
.
May God bless St. Alban's and prosper the search for our next leader!
Ted Swett
Senior Warden
Become a Sunday School Volunteer This Fall!

Looking for a way to give back that is both life-giving and spiritually nourishing – not to mention fun? Our Sunday School is seeking some new leaders this fall. While many of our leaders are returning, we will need both Godly Play storytellers and assistants to help with transitions – as well as leaders for our 2s & 3s class. We work in teams so that leaders serve 2-3 times per month. No prior experience is required - just an open mind and heart and a willingness to seek God with our young people. Training will be provided as needed, including the Diocesan training Safeguarding God's Children. Intrigued? Contact Candice Brown.

Fill The Backpacks!

The Garden Guild is looking for additional volunteers to help this Summer with weekly watering and tending of our newer landscaped beds. If you are interested and able to help, it would be greatly appreciated. Work will include hand watering of specific areas, checking on timers/sprinklers in other areas, and general check-in for issues or problems with any plants. If you can help out, please contact Lucy Cage via email or 202-297-5572. All skill levels are welcome!

The St. Alban's Opportunity Shop Is Open!

We're so glad to be back! Here's a little reminder that we are accepting donations weekly, Tuesday through Saturday, from 9:45 am to 2:00 pm. Also, we are looking for: Women's, Men's, Infant and Children's clothing, shoes, and coats. (Donation items not being accepted at this time are books, magazines, records, children's and baby furniture, and bedding for pets).

Thank you for your continued support.


Young Adults Picnic - July 30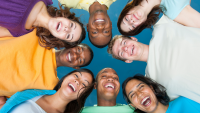 Join our twenty and thirty-year-olds for a picnic at the Bishop's Garden on Saturday, July 30, from 6 to 8 pm. For moreinformation, please contact via email Kara Schmidt.
Sacred Ground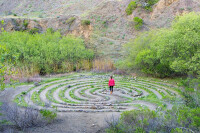 About 40 parishioners have participated in a Sacred Ground Circle at St. Alban's. In a Sacred Ground Circle, small groups gather to discuss the history of race and racism in a North American context. As our Sacred Ground Alumni discuss the next steps for them (and us), and as we continue our journey of grappling with racism, we are wondering if there are many of you who would like to begin your own journey by joining a Sacred Ground Circle this fall. If interested, please email the Rev'd Jim Quigley at You can learn more about Sacred Ground here: https://www.episcopalchurch.org/sacred-ground/