At St. Alban's, we work directly with people in need and we raise funds to assist those in need. Youth and adult volunteers deliver meals, repair homes, and tutor children. We clean and furnish apartments for people transitioning out of homelessness. Every year, we cook and serve a bountiful dinner at noon on Christmas Day to more than 150 of our neighbors.
Our outreach ministries are guided by the words of Jesus in Matthew 25:40
"Truly I tell you, whatever you did for one of the least of these brothers and sisters of mine, you did for me."
There are many opportunities to serve and you are welcome to join us, any time. Explore what interests you, and contact ministry leaders to learn more or to volunteer.
Opportunity Shop/WSA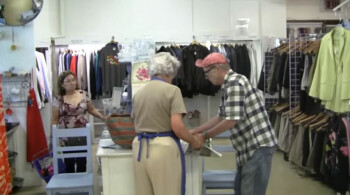 The Op Shop thrift store is our oldest outreach program. Staffed by volunteers, the shop sells clothing, books and household items, raising funds that are distributed by the WSA (Workers of St. Alban's).
Transforming the lives of children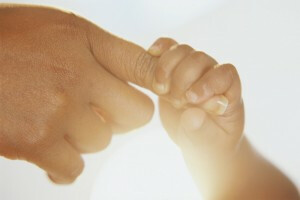 The goal of our TLC initiative is to transform the lives of children here at home and around the world. Volunteers work with children at schools and organizations we support.
Feeding and housing ministries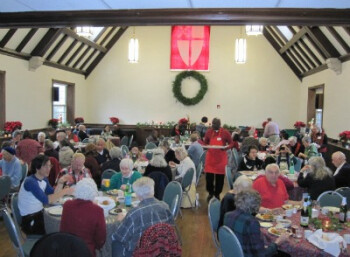 St. Alban's has a long tradition of feeding people who are hungry and helping people who need housing. Volunteers cook and distribute meals and food in collaboration with other faith-based organizations. You can make casseroles at home or work in teams in the church kitchen. Drivers are always needed. In our housing ministry, St. Alban's youth and adults take a summer mission trip to Appalachia to make home repairs.
Global ministries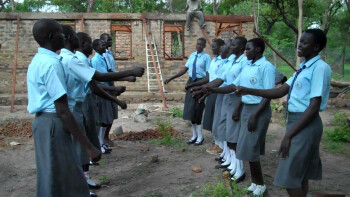 St. Alban's outreach to people beyond the United States is focused on places where education is an essential part of peace-making. Currently we support students and schools in two countries, Jordan and South Sudan. We are also respond to overseas disasters through our Mustard Seed offerings, and work informally to support Syrian refugees who have been placed in the DC area.
Partnerships
Our church is a willing partner with other churches and groups that provide for the needs of our community and city. For more than 50 years, St. Alban's has served as meeting place for an Alcoholics Anonymous group, making us the longest-serving host in the United States. We also host an active wellness program for seniors over 60 every weekday. We collaborate with Annunciation Catholic Church and Washington Hebrew Congregation on an annual Thanksgiving Day dinner, which we host every third year.