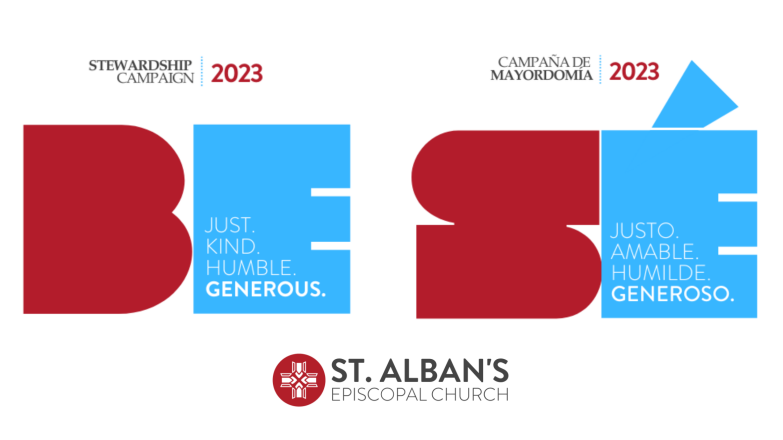 The Stewardship Campaign for 2023 is now underway. Please join those who have committed to our St. Alban's community by pledging online or by printing a pledge form (in Spanish and English), if you prefer, and returning it to church.
For more information on the pledge campaign, please contact Stewardship Committee chair Matt Cunningham, and vice chair, Suzy Mink.
To make a payment:
Click here to donate online.
Type the keyword DONATE and the amount of your donation to (202) 831-2993. (You will be asked to set-up a one-time texting profile with your first text to the church.)
Mail your check, with "Stewardship 2023" on the memo line to:

Douglas Dykstra
St. Alban's Episcopal Church
3001 Wisconsin Ave NW
Washington DC 20016
If you would like to know more about how money is received and spent in your parish, please see our finances page or contact Director of Finance Douglas Dykstra, 202-363-8286, ext. 209.