Fellowship Groups
A wide range of groups exist for us to come together in smaller, more intimate gatherings. Participants have found that they've made some of their closest friends from these gatherings.
Parents Coffee Chat
An informal group meets every Sunday morning in the Satterlee Hall library--parents of school-aged children. While the kids are in Sunday school, from 10:30 to 11:30 a.m., their parents are able to spend time together, getting to know each other, exchanging advice and forming community. All are welcome.
Foyers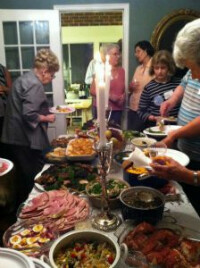 Every month or two, from late fall to early summer, several groups of about 8-10 people each gather to dine and enjoy each other's company. These gatherings are devoted to getting to know each other and having fun together. Each time, a different member of the group acts as host to their group. New Foyers groups form in September. For more information, contact:
Brian Burson (202) 320-0662)
Linda Vitella (202) 362-6324
Lunch with the Rector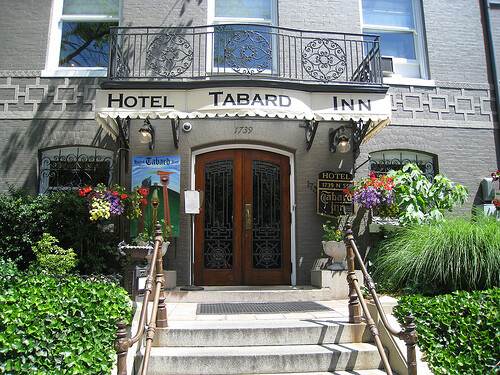 Luncheons with the Rector occur almost monthly. These originated as an opportunity for downtown workers to explore issues that arise in the workplace. This remains the basic theme but all parishioners who work downtown or with non-profits or with St. Alban's undertakings, wherever located, are welcome. The room at the Tabard Inn (1739 N St NW) accommodates 14. Invitations are sent out via email and if you would like to be added to the invitation list, please email John Daniel Reaves.
Older Wiser Laity (OWLs)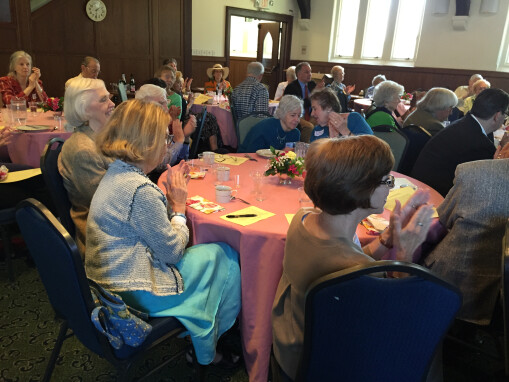 The Older Wiser Laity (OWLs) is a group whose purpose is to foster a sense of belonging for parishioners through annual fellowship events. OWL's events typically include an elegant lunch and a high-quality program speaker. Transportation to and from OWLs events is available for parishioners no longer able to drive. To become a member of the Older Wiser Laity at St. Alban's or to be placed on the OWLs mailing list to receive notifications of upcoming events, please contact the Rev. Jim Quigley, (202) 363-8286.
Retired Older Men Eating Out (ROMEOs)
This diverse group of men who are enjoying their retirement (or those contemplating retirement, refusing to retire, or otherwise disengaging from the work place) meets at noon every 3rd Thursday at DeCarlo's on Yuma St. just off Massachusetts Ave. Nice menu, great food, superb company, separate checks. For more information, or to participate, contact: Richard White