ASP Mission Trip
This week-long annual mission trip takes youth ages 14-18 to locations in rural Appalachia to repair homes in some of the poorest counties in our country.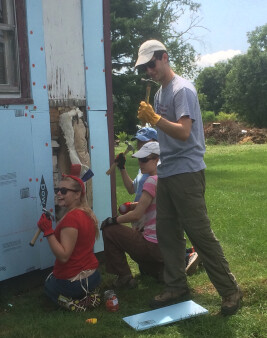 Working with the Appalachia Service Project, St. Alban's youth and adult volunteers have so far donated more than 3,000 hours of labor as we've helped make homes warmer, safer and drier for our brothers and sisters in Christ. St. Alban's was the first Episcopal church in the Diocese of Washington to participate in this mission trip. The life changing experiences of our youth led to the creation of a youth mission opportunity for all Episcopal Churches in our Diocese. The ASP Mission Trip usually occurs in late June.
Here's a video about our 2017 mission trip.
Read more about our experiences in 2016, and for more information, please contact the Rev'd Geoffrey Hoare.