ASP Mission 2016
St. Alban's youth make a mission trip each summer in partnership with the Appalachia Service Project. Our teams travel to some of the poorest counties in our country to make homes warmer, safer and drier. Each year, our participants find that they are the ones who have been renewed.
In 2016, St. Alban's team of 23 served their ASP mission in Wyoming County, West Virginia along with 50 other youth and adults from the Episcopal Diocese of Washington. Here are the reflections of a few of our youth missioners.
Clara B. (1st year on ASP)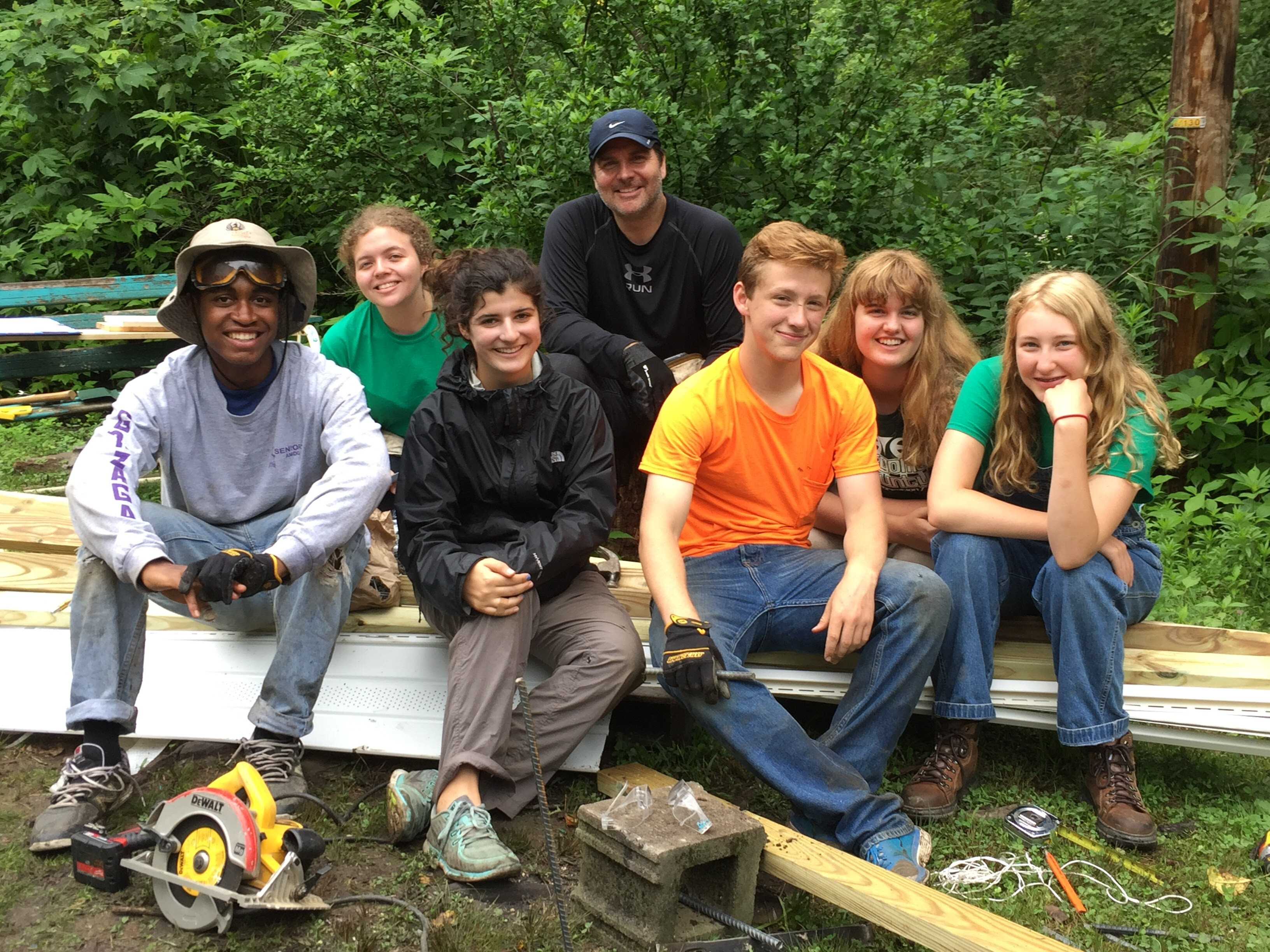 The most important lesson I took away from the experience was the power of prayer in communities. Praying together with the ASP participants from different churches brought a sense of unity to the program and let me get to know people in ways I wouldn't have otherwise. Our family that we served also cooked us amazing homemade lunches everyday, and each day before we ate , we would pray together. This prayer brought us closer together and connected us in a more meaningful way.
Colleen M. (3rd year)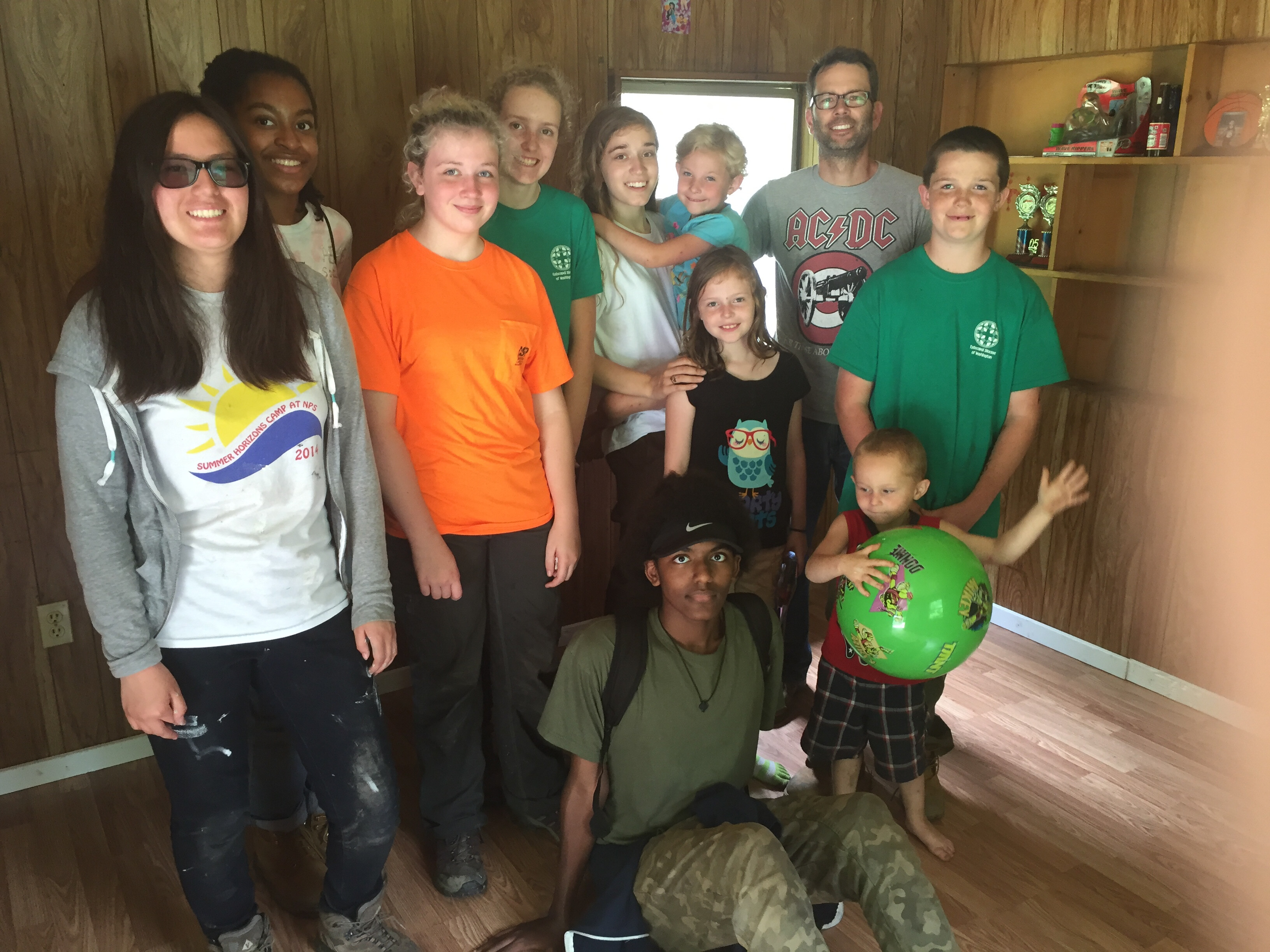 During the week, I really grew close to the group I was working with. Our team brought so many different talents, experiences and stories to the table and it made everyday at the work site all the more fun. Unfortunately, our homeowner was very ill, but the community around him showed the passion and care that they have for each other. After my third year, the blend of all the different churches around the Diocese was an amazing experience that made this trip all the better. We were able to bond not only as a church but as a diocese as a whole. This experience, once again, reshaped who I am and has given me a broader depth of what my faith means to me today.
Edward B. (1st year)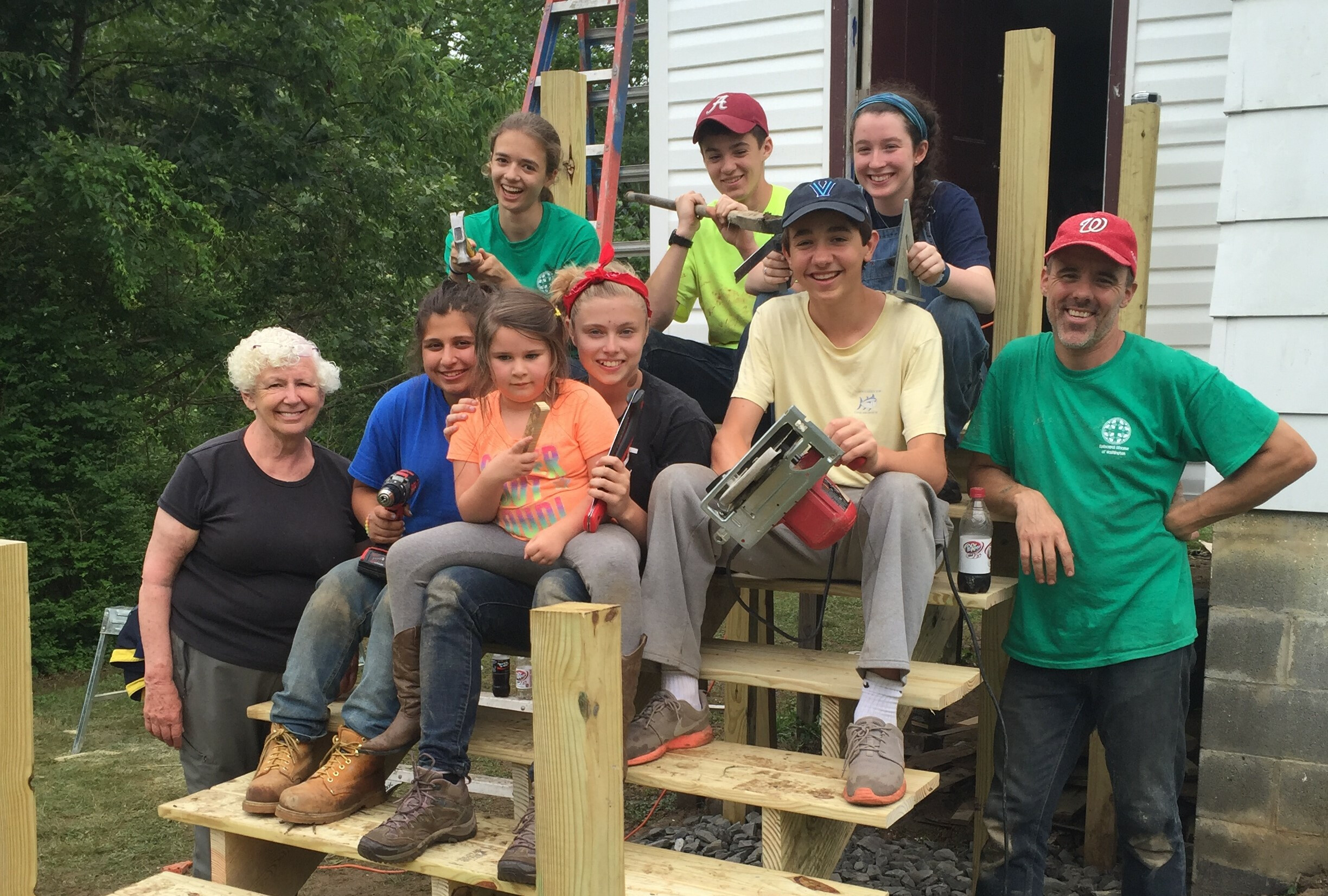 I wanted to go because I felt that I had been living my life disconnected with the real world, and so I wanted to reconnect to things such as communities that weren't as wealthy or well off as the ones in my life, so that I wouldn't lose sight of real world issues such as those. The most important thing I probably took away from my experience there was how money is really just a token, and doesn't translate into happiness. Many of the houses we worked on had kids living in them, and even though we were strangers ripping up their house, they still were friendly to us and made amazing memories. That experience, seeing kids so happy and playful without being well off and comfortable, changed my perspective on life, and definitely will be contributing to me going back next year.
Emma M. (3rd year)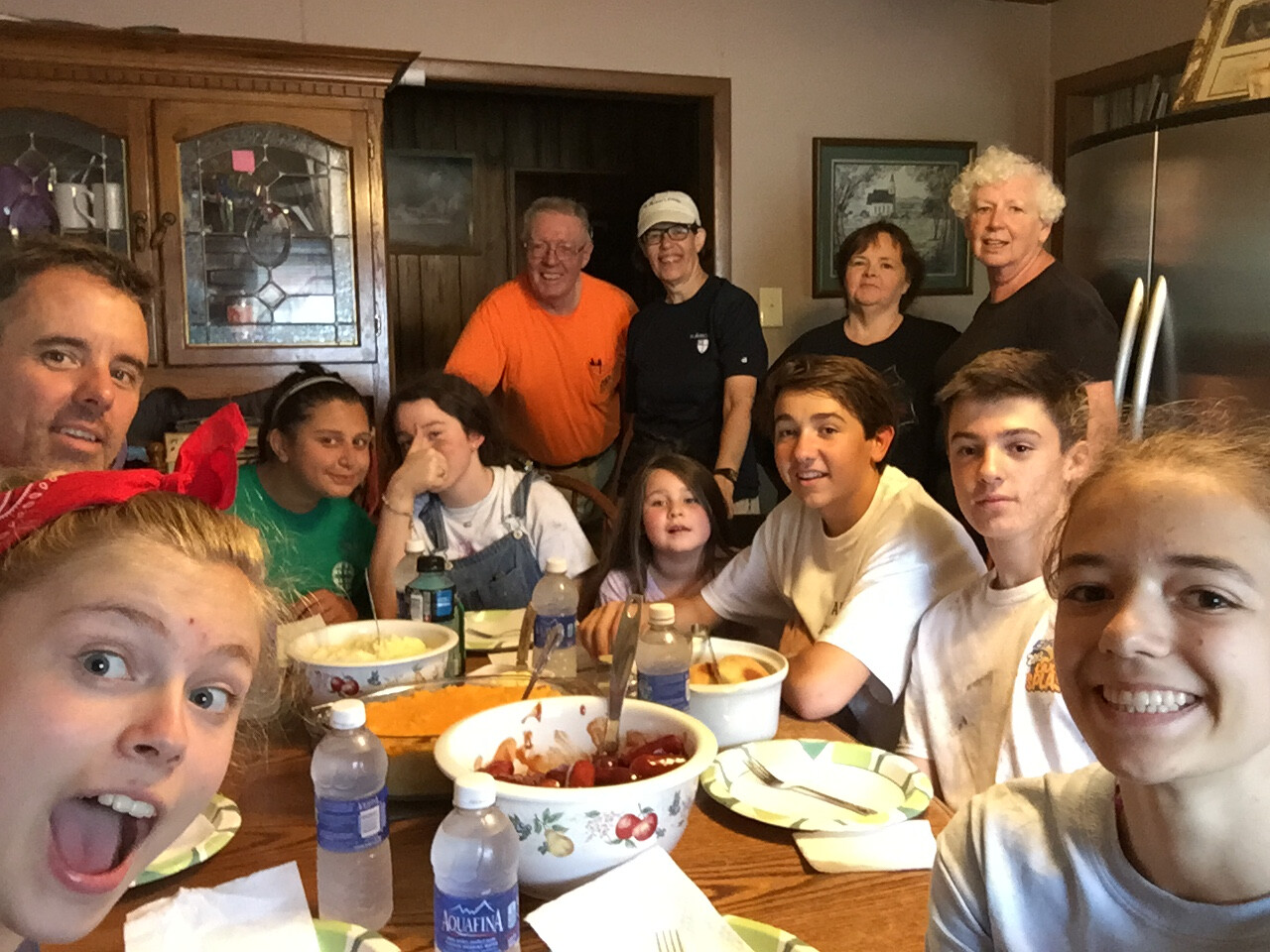 Every year, I am astounded by the power of basic human connections. This year, the family that hosted our group invited us into their home for lunch everyday. So, each day, we shuffled into the house, muddy boots, dirty overalls and all, sat around their kitchen table and shared a simple meal. Every day, when we shared this meal and discussed random things like our favorite movies or school, I saw the basic similarities in our lives despite the vast and glaring differences that were at the surface. Through these connections, I saw God.
Katie F. (3rd year)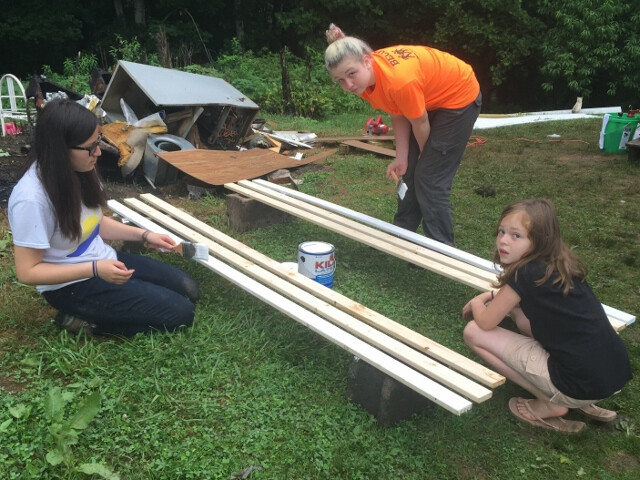 I was excited to go back because of the community that always develops on ASP, especially between the individual work groups and because of the opportunity to personally help people in a very lasting way. We always get great work done, I always have a great time, and I always have a great story to tell when I get home at the end of the week. This year I had a few great stories, but this one was probably my favorite; on our second day of work a kitten wandered onto our worksite. Her eyes were crusted over with something; whatever it was had completely blinded her and she was having trouble finding her way around. We decided that we couldn't just leave her like that so we cleaned out her eyes with lukewarm water and a towel that one of the homeowners gave us. She started blinking really quickly to get the water and the rest of the stuff out of her eyes; for this reason, we affectionately called the kitten "Blink." Blink followed us around the worksite for the rest of the day, drank from our water bottles and ate some of our food. She was gone by the next morning though; I hope she made it home okay. Cleaning off a kitten's eyes with a wet cloth wasn't a difficult task for us but it made a world of difference for Blink. I was reminded of how much little things can make a difference to people, or kittens in this case.
Woodfen M. (1st year)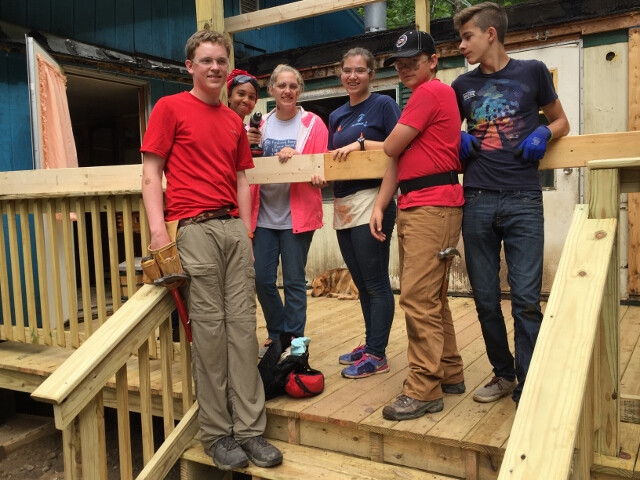 I made connections with the people I worked with and the family I helped. Every day something new and exciting happened. I remember one day, the family's dog was already outside waiting for us. When we rolled up in the van, he started jumping on us and licking and barking. It was great! I think the only downside to ASP is how smelly you get after a day of work. But in the same way that is a positive. It shows that you worked hard and did a good job. I saw God in all of these people we met because of their will to do good in the world and how hard they have persevered through the tough times. ASP was an amazing experience and I am already looking forward to it next year!