Summer Worship Schedule Starts On May 29
Summer is coming, and we're adjusting our worship schedule for your convenience.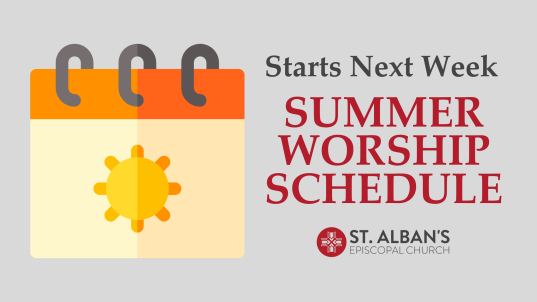 Starting May 29, 2022, until Labor Day Weekend, our schedule changes for your convenience. We hope to see you during the summer, whether in our in-person services or via Livestream.
Weekly In-person Sunday Service Schedule:

8:00 a.m. (English) in the Church

10:00 a.m. (English) in the Church

11:15 a.m. (Spanish) in Nourse Hall

Weekly Live Sunday Services

are live-streamed on our Youtube channel (St. Alban's DC) at 10 a.m. every Sunday, as is our Spanish service at 11:15 a.m.