Forums: The Reformation
This forum series explores the history and legacy of the Protestant Reformation
Parishioner Ed Roslof, an ordained minister, former seminary professor and dean, led this this series to mark the 500th anniversary of the Reformation.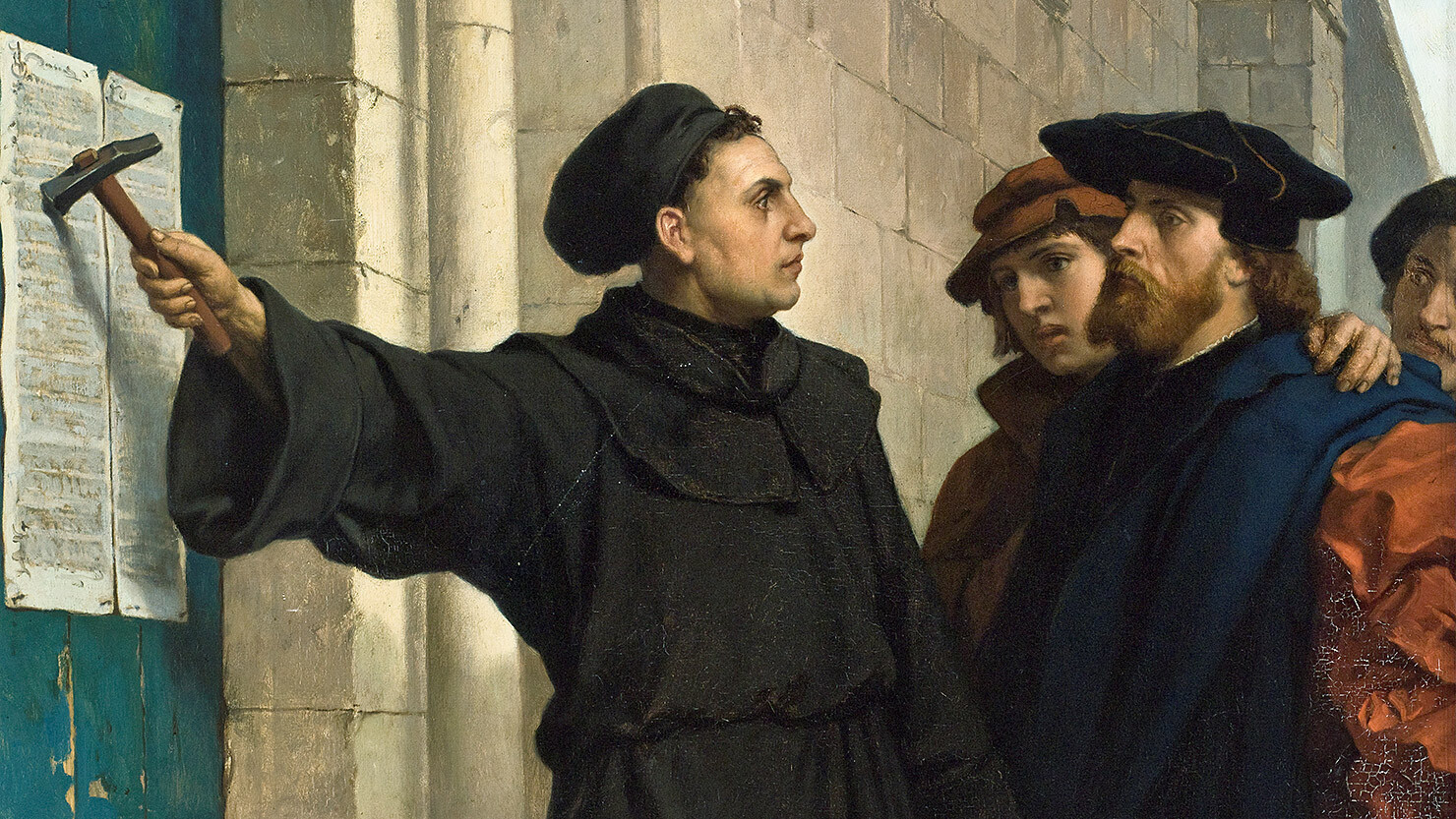 Sunday, November 5--Christianity on the Brink
We begin with a look at Christianity in the early 16th Century. before the Reformation. What was wrong (and right) with the Catholic Church? Why would so many Christians - peasants and princes, monks and nuns, priests and bishops - be ready to embrace church reform?
Here's Ed's PowerPoint presentation (part 1) if you want to follow along.
Sunday, November 12--The Reformers
Germany's Martin Luther was the leading figure in the Protestant Reformation. Ed Roslof discusses Luther's life and what motivated him to break with the Roman Catholic church. Here's Ed's PowerPoint presentation (part 2), which includes links to the video you can hear in the recording of the forum.
Sunday, November 19--The Catholic Response
Ed Roslof introduces us to the other members of what he calls the "reformer trinity"--John Calvin and Huldrych Zwingli. He also discusses the Anabaptists and takes a look at the response to all of these reformers from the Roman Catholic Church. Here's the PowerPoint presentation (part 3).

Sunday, November 26--Why St. Alban's Exists
What happened in England during the Reformation is part of our history as Episcopalians. In the last forum of the Reformation series, Ed Roslof explores the English Reformation. Here's the part 4 PowerPoint.
Luther's influence is still felt in his native Germany, as PBS Religion and Ethics Newsweekly discovered earlier this year.