Forums: The Creeds
Why do we say the Nicene Creed?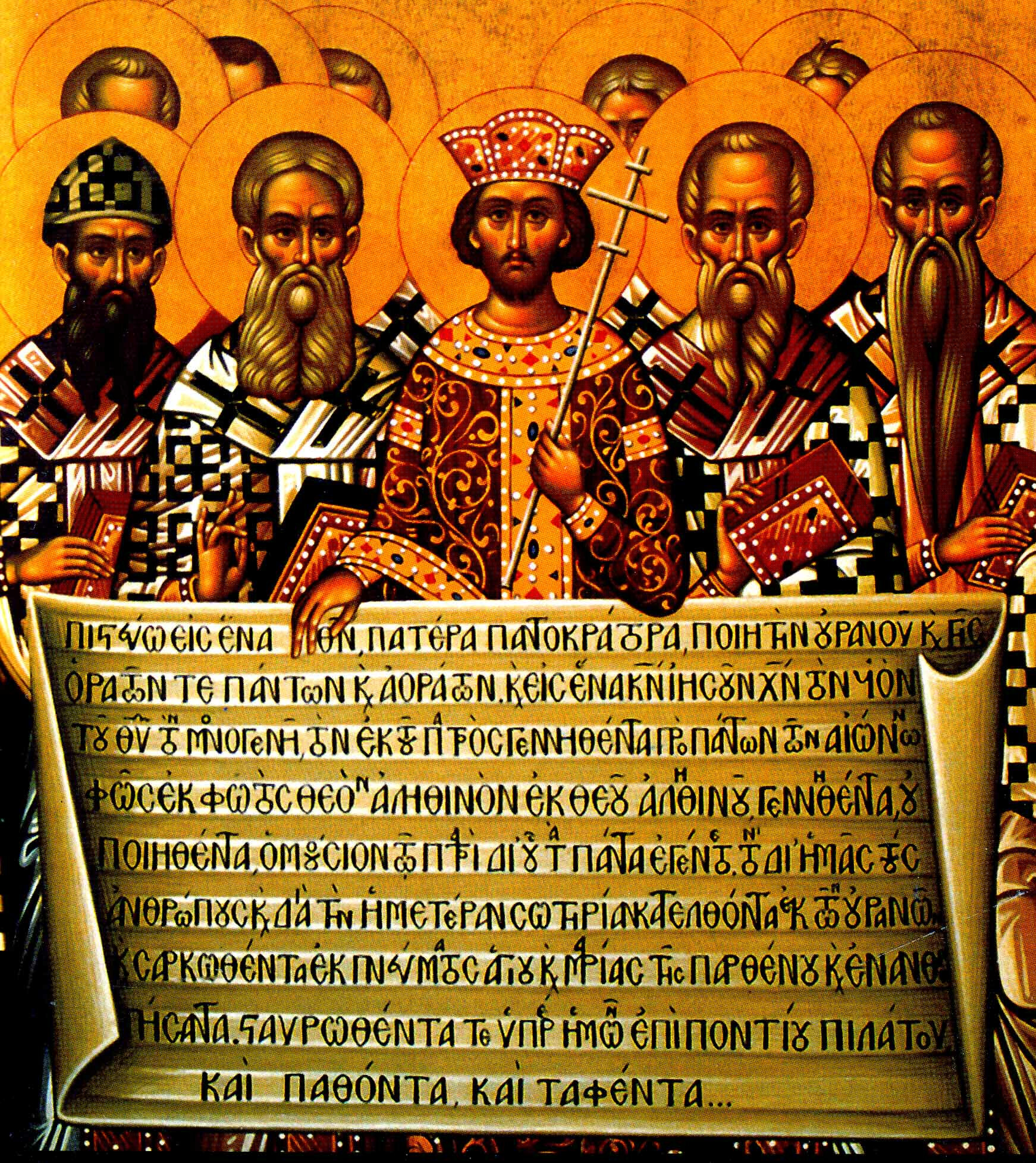 The Nicene Creed is at the center of every Episcopal Eucharistic service, and is used by more Christians than any other creed. Why is it so important? What does it say about what we believe as a church? Over the course of three weeks, this forum series will explore what the words in the creed mean, who wrote it (and why), and its role as Christianity's "symbol of faith."
The sessions will be led by Rev'd Dr. Ed Roslof, St. Alban parishioner, former seminary dean and professor of the history of Christianity.
Sunday, March 3: The Creeds--Early Days
An overview of the Apostles' creed and other creeds in the early Church. There were lots of them! And what is a creed anyway? Why do we say them?
Here is Ed's presentation.
Sunday, March 10: The Creeds--Revising the Nicene
Ed led an in-depth analysis of key words in both the original Nicene Creed adopted at the First Council of Nicaea in 325 A.D. and the revised version that we use today. Our goal was to understand how the theological disputes, social changes and political trends of the fourth-century are important for Christians today.
Here is Ed's presentation.
Sunday, March 17 (postponed): The Creeds--Nicene and Beyond
The Nicene Creed is a centerpiece of Christian worship. It has been both a force for Christian unity and the cause of Christian divisions. Do Christians today need an ancient creed? What new statements of faith are being developed now?