Forum: J2A Iceland PIlgrimage
Our J2A youth group went to Iceland in August 2017 and told the story of their pilgrimage at a Sunday forum.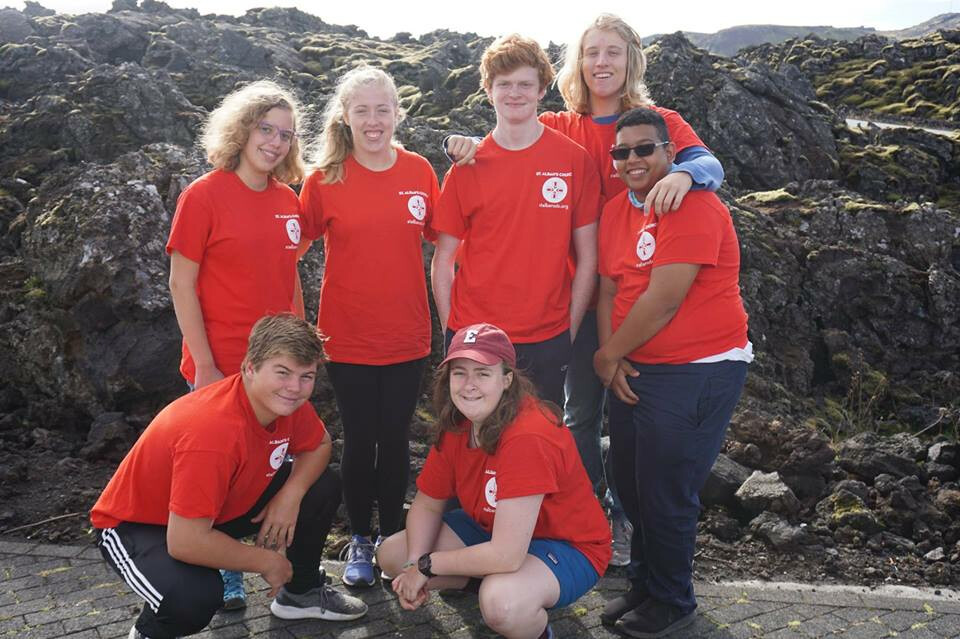 Seven St. Alban's youth and four adult leaders experienced God in new ways during their 10-day pilgrimage to Iceland. Their trip took them to Reykjavik, Geysir, Solheimar Village, waterfalls, beaches, Laugarvatn, Vik and Thingvellir National Park.
Along the way they worshiped together, shared frustrations and joys, and came home to tell the rest of us what they'd learned.
The forum began with a slide show produced by the youth.
The Rev'd Emily Griffin introduced the J2A pilgrims, who shared their experiences and perspectives on the pilgrimage.
This "road map" of their journey shares photos and locations. Additional photos by adult leader Wendy Stengel are in this gallery.