Who's Calling, Please?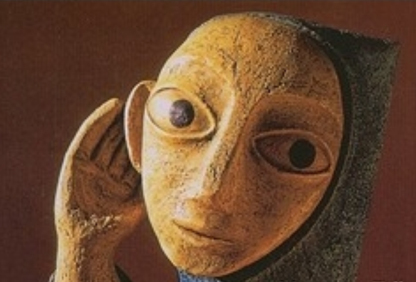 Then the Lord called, "Samuel! Samuel!" and he said, "Here I am!" and ran to Eli, and said, "Here I am, for you called me." But he said, "I did not call; lie down again." So he went and lay down. From Samuel 1.
Last Sunday's Old Testament lesson recounts young Samuel's confusion over whose call he is hearing and of his master's initial inability to discern clarity. It is part of a historical and theological narrative, but being neither a historian nor theologian, it simply speaks to me of my own befuddlement with perceived calls.
I believe in listening for God's marching orders, and, reflecting on the teachings of Dr. Martin Luther King these past few days, believe that his prayers were exercises in listening: "Show me how to take who I am, who I want to be, and what I can do, and use it for a purpose greater than myself."
Like many of you, I've been distraught at the hurtful language of our leaders and the mounting hopelessness of vulnerable neighbors. I can be one in-your-face old lady. I'm a product of the 1960s and can still get cranked up to be outspoken and confrontational—Jesus certainly did--telling myself that I am responding to God's call to claim Christian values. Perhaps. Or perhaps I am responding to the loud voices in social media that amplify the ugliness, or just to my own pent up emotion. Who am I hearing?
I also hear exhortations to be a light in the darkness, to show kindness, generosity, patience, and, most of all, love. God speaks of these things and I yearn to bear witness. Then I read Dr. King, who even as a pacifist, said, "Our lives begin to end the day we become silent about things that matter." And that is also true. Am I heeding my own voice that longs for comfort and safety?
So many voices in these troubled times! In sadness, anger, or frustration, how do we clarify who or what is calling us? How can we distinguish the voices of others, of our own will, or of God's will? I believe Martin struggled with this question, as we do today.
For myself, I've always wanted to know how the story ends, but I need to accept that I can't see the whole story or know exactly what I'm to do. For now and through prayer, maybe the important thing is just to know whose voice I hear … and then step up. Just step up. In faith, more will be revealed.
Then I heard the voice of the Lord saying, "Whom shall I send, and who will go for us?" And I said, "Here am I; send me!" From Isaiah 6