The Empty Stable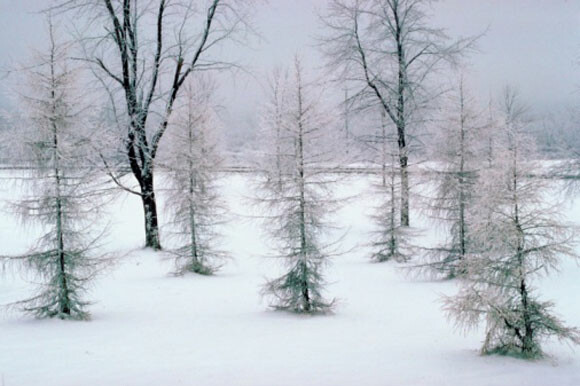 Advent, Christmas, and now? Yes, we have greeted the three kings, but the stable is empty, save the animals reclaiming their territory. I am begrudgingly removing all the physical signs of Christmas in my house: the tree, candles, wonderful old holiday do-dads from previous generations, and evergreens over every picture on our walls—part of my father's German tradition. Taking down these treasures, I always wonder what life will hold when next I see them, a sometimes-sobering thought with the passage of years. At the end of this process, I'm always struck with how very bare things look when the Christmastime boxes go back to the attic. How empty.
This time of year, I am grateful for religious scholar Martin Marty. This good man penned a prodigious number of books, but I always find particular inspiration in his writings on "wintry spirituality," as did my parents in dark times in their lives. He wrote A Cry of Absence after the death of his wife and expanded on the theme of absence in The Promise of Winter.
"So, I have always found that it is in the impression of the absence of God where his presence is most felt, that in the wintry spirituality one sees more clearly. You see the structure of the tree when the leaves are gone, you'll see the whole horizon when all the bushes are down. In winter you see a very clear outline." [ From The Life of Meaning: Reflections on Faith, Doubt, and Repairing the World]
In these somewhat anticlimactic, cold weeks, it would be easy to slide into a post-Christmas-partum depression and I have done it. But in the bareness of this environment, we cut through the noise and the clutter. We can hear God's voice more clearly, know where God is acting, find God in the beat of one's heart and the movement of one's hands. Or the hands of another. There is a clarity in winter that helps us see the signposts of grace in our lives.
One thing we see more clearly is that the Christmas incarnation isn't over and done. We leave the stable lamp lit. And as surely as I will find a little sprig of Fraser fir behind the dining room mirror in June, God still comes to us.