Remembering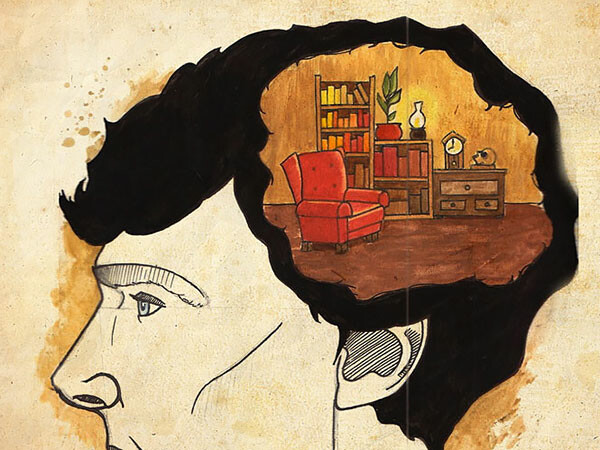 Last Sunday's forum at St. Alban's was about the spirituality of aging, a follow-on to Rev. Tracey Lind's focus on dementia and faith. Like other parishioners "of an age," some of us among the worried well, I was grateful for these fine presentations. They have left me thinking about the role of memory in my life.
We use our memory to organize our lives. It's what gets us through SATs when we're young, later allows us to make informed decisions, keeps us from repeating mistakes (sometimes), reminds us to floss, and oh yikes, it's my sister-in-law's birthday. But as Tracey Lind made clear, these functions can fade away.
What we still have, either in our awareness or buried deep in the cerebral cortex, is our story—memories that made a lasting impression on how we live our life. Our memories are a library of God's blessings that we will want to visit with increasing frequency. Yes, there are plenty of bad memories, but even those are sources of learning and pride of survival. A good morning is quiet time to just remember.
And if and when we can't: Forum speaker Dorothy Linthicum mentioned creating "memory boxes," receptacles we can fill with reminders of times and places that gave us joy, comfort and safety. The memory box would be there when our neurotransmitters hit a blind alley. I'm all over this idea. I'm already putting together my music list, from Eric Clapton to Edward Elgar to Gustave Mahler. Pictures, of course. Poems, rocks, a jar of peanut butter, some hymns, my confirmation bible verse, a hanky that still smells like my mother, my hospice staff pin, the prayer of commendation from the Book of Common Prayer… and I'm just getting started—I'm going to need a big box.
It was not planned that way, but I see that all these candidates for my box have the common theme of love; love of another, love of God and of God's saving work in my life. Love is our forever gift from the source of all. Be we young, old or older, in defeat or success, sick or well, aware or in the next developmental plane, love bats last. Thank God.
What would you put in your memory box? What would make you rest in the glow of God's blessings? What would its contents say about your life? Your faith?