Online Eucharist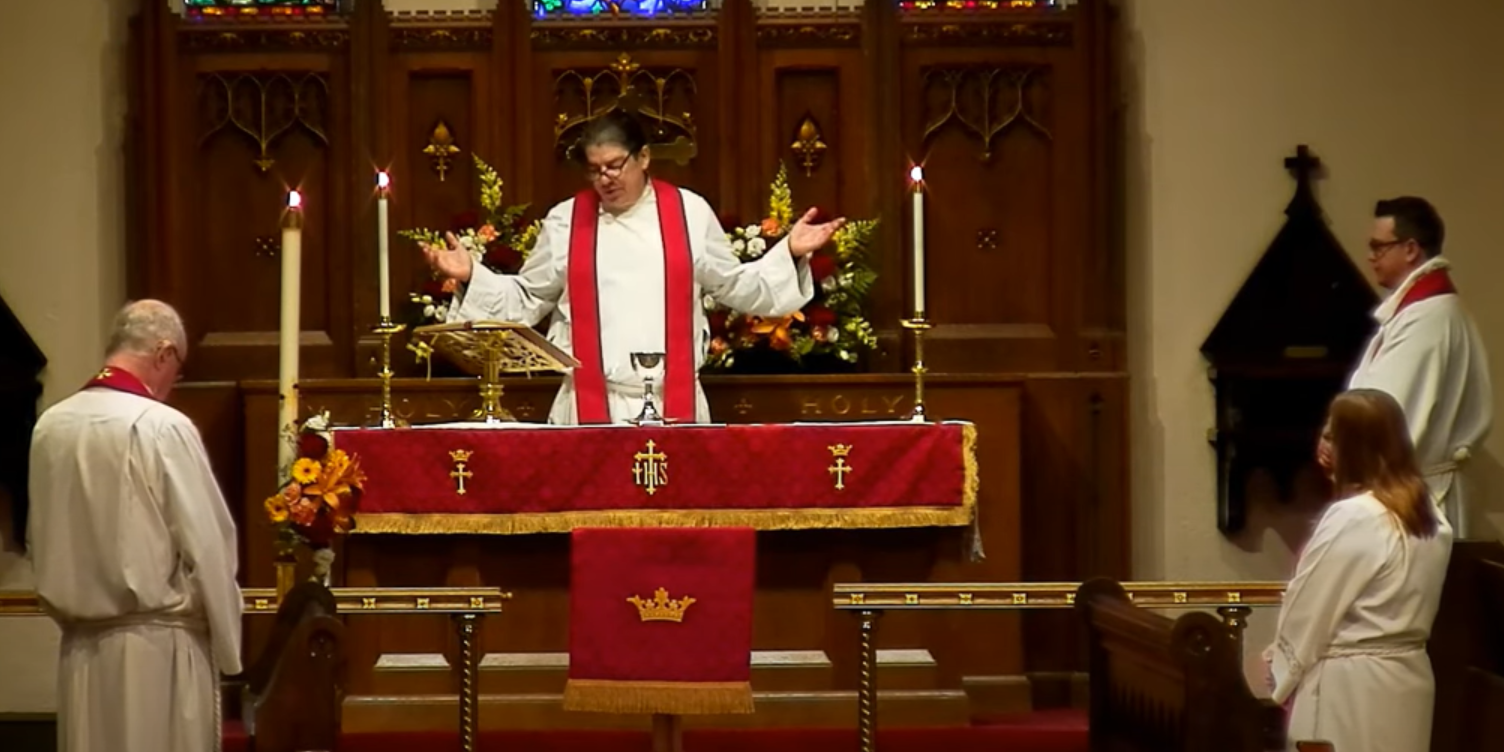 A number of you told us that you missed our Eucharist-like services during the Easter Season and have wondered about our logic for suspending them and now introducing them again.
Early on as we began to worship online (We no longer talk of 'virtual worship' as we think it is actual worship!) I wrote a piece suggesting that just as scholars wonder whether the last supper was a Seder or simply a Seder-like meal, so I was prepared to leave open the question as to whether what we were doing was a Eucharist or Eucharist-like meal.
When we planned our worship for the Easter season, we decided to try and learn how to be effective with this online prerecorded medium and we have been learning as we went along. We knew that what we were doing needed to be shorter than a regular in-person service. We wanted to see if we could make use of images and we wanted to both see and hear a variety parishioners during our broadcasts. We decided to offer our first preaching series and we decided to focus on a ministry of the Word without turning to Morning Prayer. Even though it had become clear that many Bishops and most liturgical scholars believed that there is no such thing as a 'remote' Eucharist, that was not part of our calculus.
You might remember that when we planned the Easter season, we still thought it possible that we would be back in the church before the season was over. As it became clear that our buildings will be closed for considerably longer than we originally anticipated, we decided to offer something more sacramental at least once each month during the summer when services will generally be simplified.
Should the building closure extend into the fall as we currently suspect it will, then our plan is to offer two online services in English and one in Spanish each week. One of the English services would be a regular Eucharist-like service and the other a shorter, more pointed liturgy of the word.
As to the theology: I defer to the theologians about what to call the service, but believe that if we find it spiritually useful to share bread and wine at home as part of our worship, then I believe God will honor that without our having to call it 'spiritual Eucharist' or any other such thing. In other words, I believe our worship is actual and our communion, while distanced, is material!
I hope this helps explain why we have done what we have done and why we are doing what we are doing. In any event, thank you for participating. We have fun preparing these services to strengthen and deepen our common life in these strange days of pandemic.