Holy of Holies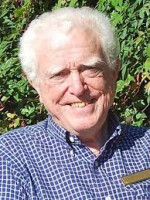 Yesterday morning, I had the privilege of being part of something extraordinary: the quiet conclusion of a ministry that has endured for forty years. You see, forty years ago, a man named Loren Mead came to our parish. He was priest, but most of his work took place outside the walls of our church, or of any church. Instead, he felt called to help churches become better, and so he started to study that kind of thing, which no one else was doing, and he planted what became the pre-eminent think tank for churches in the second half of the twentieth century. He traveled and lectured; he wrote books; he researched and thought and wrote again. But through it all, he came to our parish on Tuesday mornings for Communion, and when the priest who had started that early service retired, Loren took over as its regular priest.
Yesterday, twenty of us gathered in the choir stalls of the church for Communion. That does not sound like a big deal, but it was holy ground. There was so much love in that room that, at times, I wanted to take off my shoes like Moses. People told stories: stories of how Loren had changed them or the church ; stories of how they had changed one another. Loren shared how he had changed his mind and come to support women's ordination: "The church changed me," he said.
In front of the altar, there was a small table: on it were offerings, the offerings of the life and labor of that worshipping community. Several books of homilies, written by the laypeople who preached most Tuesdays, year in and year out. Some rosemary, for remembrance. Poems. A beautiful watercolor of a dandelion, painted by one of the women, who thought it would be good to have an image of new life. Further away, there was another heap of books in a fan: Loren's own work, laid at the feet of the lectern from which people read to the church.
We gathered and we prayed and we broke bread, this extraordinary community of the faithful: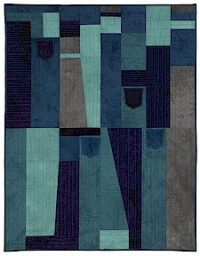 a professor, a painter, a couple priests, a man who'd struggled for years to stay out of jail. Looking at their faces, I realized this was The Real Thing. This was what church is all about: a community of people who had come together over long years, who had encouraged one another and held one another's pain and struggled with one another and forgiven one another so often, for so long, that they had become a new thing. A real community, woven together at the heart, gathered around bread and wine.
It takes time for those bonds to form. It takes a kind of fidelity, what Parker Palmer calls "a long obedience in the same direction." Years of early alarm-clocks, stumbling in the dark, not sure why you are heaving out of bed at all. Weeks and months of going through the motions, just hoping they will mean something again. Showing up for one another even when you cannot show up for God. But what came out of it was a surge of creativity: each person, in their own language, giving birth to beauty. Each person, through the gift of their being, giving birth to the others, one early morning at a time.