Worshiping From Home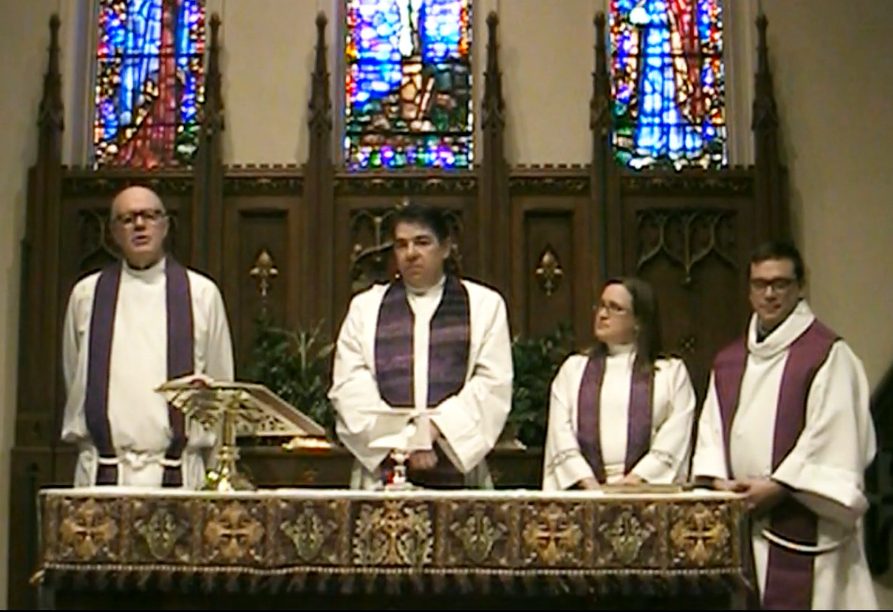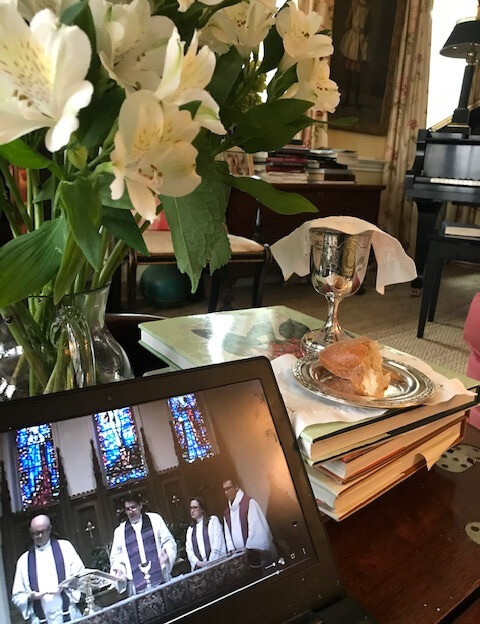 [St. Alban's offered a recorded video service on Sunday morning, March 15, since we could not gather for worship due to the coronavirus outbreak. The video was posted to the website at 8:00 a.m. and available until 2:00 p.m.]
I was prepared to hate it! However, it turned out to be a pretty good experience.
Sage, Ruthie, Allyson and I gathered around our dining room table facing a computer screen. After some discussion we thought it would be weird to follow a communion service without communion, so we prepared a little bread and wine and lit some candles.
The quality of the sound was good, as was the pacing. Having the four members of the clergy standing behind the altar was not as wooden as I feared it would be.
Scholars debate whether the last supper was a Seder or simply a 'Seder-like' meal. I'm clear that Eucharist really needs to be something offered at a particular time in a particular place, but am OK calling this virtual worship a 'Eucharist-like' event.
For more on the scholarship behind this, you might enjoy the Dean of the Berkeley Divinity School's blog. Andrew McGowan is a Liturgical Scholar and his March 14 piece, Liturgy in a Time of Plague, is good stuff.
What I will be thinking about with my colleagues going forward is whether the recorded video experience is better than a live-streamed service, and whether we can create a liturgy specifically for a virtual service.