A Moral Affront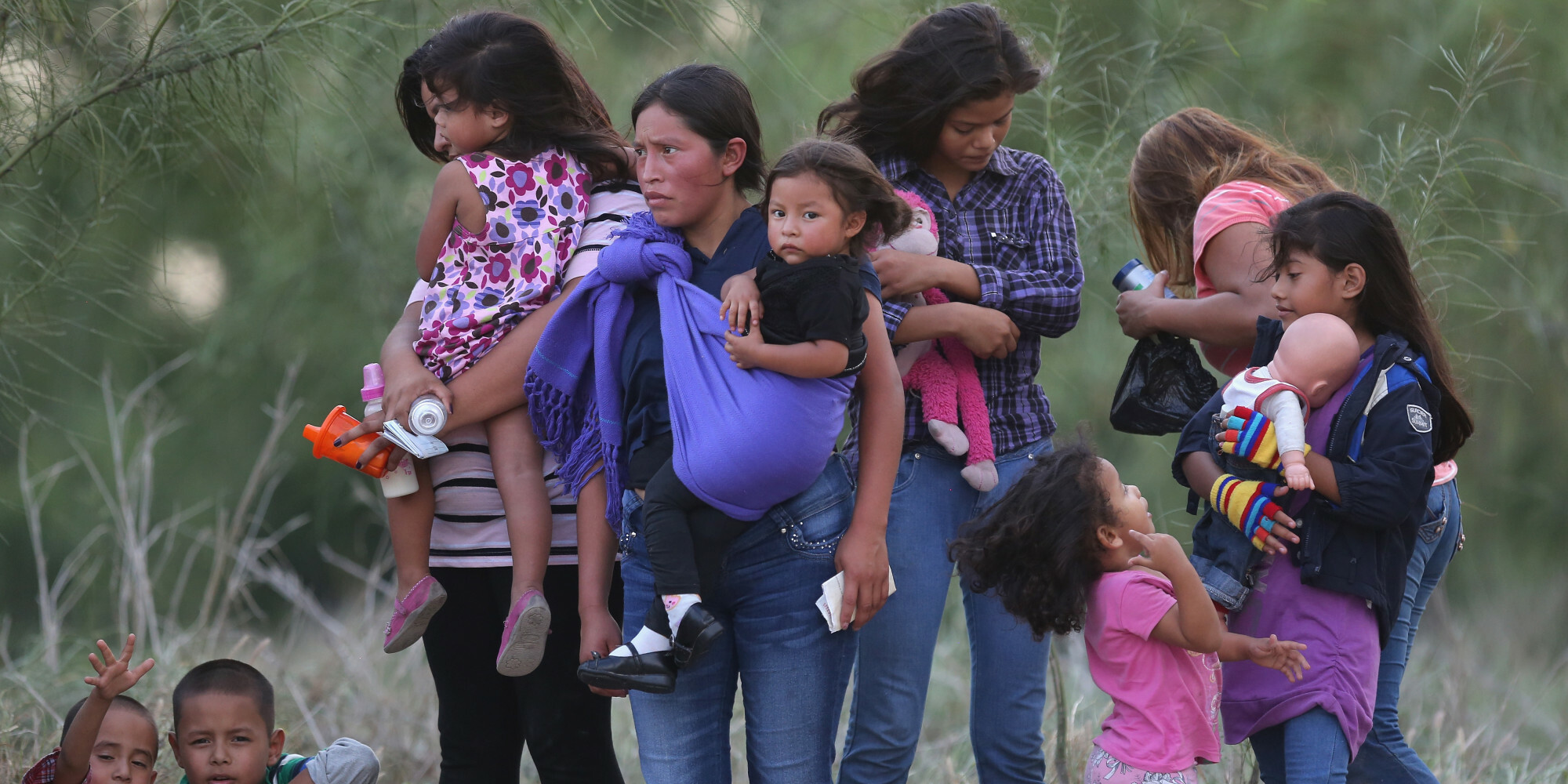 Like many of you, I am at something of a loss as to know how to respond to the crisis on and near our border with Mexico. I hope we can agree that the effects of our current policies constitute a moral affront to people of faith and those for whom we are called to care. The heretical misuse of scripture to justify our policies only adds insult to injury. I have been heartened by the voices of our
Presiding Bishop Michael
our
Bishop Mariann
,
Dean Hollerith
and many other faith leaders being quite clear that we are facing a moral issue here.
Our desire to participate in the response to this crisis is often expressed as a desire that our church do something. While we will have to decide what actions are appropriate for each of us to take, there are opportunities for people of faith to stand up and be counted.
The DMV Sanctuary Congregation Network and Faith in Action invite us to join a
protest at the
Russell Senate Office Building Rotunda

at 11:30 am this Thursday, June 21.
More than 50 children supported by clergy and community will process into the building and lie down on Mylar blankets representing the thousands of children separated from their families and being kept in dehumanizing conditions at places such as the McAllen Detention Center. Simultaneously, others will pray, deliver letters, blankets and cages to congressional leadership in a spirit of lament and protest.
In addition, and alternatively our own Episcopal Office of Government Relations and Episcopal Public Policy Network invite us to an
in-person vigil on
Capitol Hill

from 9 am to 9 pm on Thursday June 21
, the longest day of the year "in recognition of the fact that any day children are separated from their parents is too long."
This will be supported by an hour long
virtual vigil on

Facebook live
from 12:00-1:00 p.m.
There are some people in the parish discussing other opportunities for us to gather and discuss the issues raised by the current situation and we will let you know if, as and when such gatherings might happen.
In the meantime I commend these collects from our
Book of Common Prayer
:
For our Country
Almighty God, who hast given us this good land for our heritage: We humbly beseech thee that we may always prove ourselves a people mindful of thy favor and glad to do thy will. Bless our land with honorable industry, sound learning, and pure manners. Save us from violence, discord, and confusion; from pride and arrogance, and from every evil way. Defend our liberties, and fashion into one united people the multitudes brought hither out of many kindreds and tongues. Endue with the spirit of wisdom those to whom in thy Name we entrust the authority of government, that there may be justice and peace at home, and that, through obedience to thy law, we may show forth thy praise among the nations of the earth. In the time of prosperity, fill our hearts with thankfulness, and in the day of trouble, suffer not our trust in thee to fail; all which we ask through Jesus Christ our Lord.
Amen.
For the President of the United States and all in Civil Authority
O Lord our Governor, whose glory is in all the world: We commend this nation to
thy
merciful care, that, being guided by
thy
Providence, we may dwell secure in
thy
peace. Grant to the President of the United States, the Governor of this State (
or
Commonwealth), and to all in authority, wisdom and strength to know and to do
thy
will. Fill them with the love of truth and righteousness, and make them ever mindful of their calling to serve this people in
thy
fear; through Jesus Christ our Lord, who
liveth
and
reigneth
with
thee
and the Holy Spirit, one God, world without end.
Amen.
In Times of Conflict
O God, you have bound us together in a common life. Help us, in the midst of our struggles for justice and truth, to confront one another without hatred or bitterness, and to work together with mutual forbearance and respect; through Jesus Christ our Lord.
Amen.
For the Care of Children
Almighty God, heavenly Father, you have blessed us with the joy and care of children: Give us calm strength and patient wisdom as we bring them up, that we may teach them to love whatever is just and true and good, following the example of our Savior Jesus Christ.
Amen.
Yours faithfully,
Geoffrey