Youth Mission
Sign up now for the 2019 youth mission trip!
Registration is open for this summer's youth mission trip to Kentucky.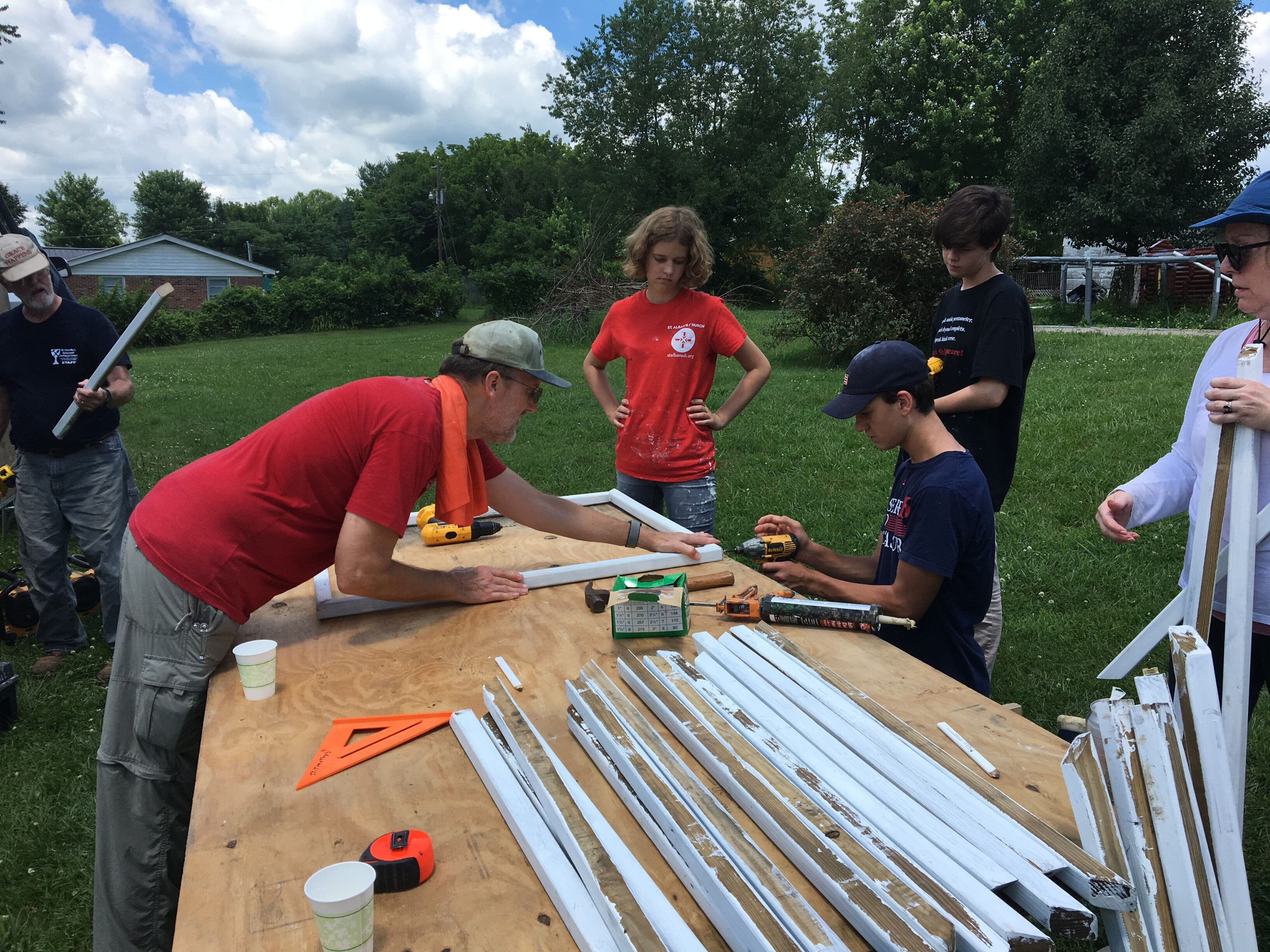 Youth who are rising 9th graders and above will depart from St Alban's on Sunday, June 16 and return the following Friday, June 21. Adult leaders are also welcome. Our destination is Irvine, Kentucky, in a new partnership with St. Timothy's Episcopal Outreach Center. The cost per participant is $230.00. Scholarship assistance is available on request. Email the Rev'd Geoffrey Hoare to register.
Want to know more about the trip? Read one 2018 leader's reflections.
St. Alban's has a long history of youth mission trips. Ours was the first Episcopal church in the Diocese of Washington to participate in the Appalachia Service Project, an association that lasted through 2017. That year's group produced a video about their experiences.
Read what some previous youth missioners had to say about the experience, and re-read Jo Turner's Daily Cup about the impact of the experience on adults.
Contact the Rev'd Geoffrey Hoare for more information.