Summer Schedule
Summer means changes in worship times and office hours.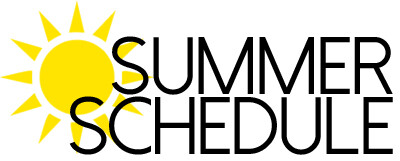 From May 26 through Labor Day weekend, we will observe the following Sunday worship times:
8:00 Holy Eucharist, Rite I (English)
10:00 Holy Eucharist, Rite II (English, with music)
10:00 Children's Chapel, Nourse Hall
11:30 Santa Eucaristia (Spanish, with music and bilingual bulletin)
All services will take place in the church, except Children's Chapel, which will continue to meet in Nourse Hall.
Weekday Morning Prayer will not be held on Friday. The remainder of the weekday worship schedule remains unchanged:
Morning Prayer: Mondays-Thursdays, 9:00 a.m.
Holy Eucharist: Tuesdays, 7:30 a.m.
In addition, the church office will be closing on Fridays at noon. Monday-Thursday, office hours remain unchanged, 9:00 a.m.-12:30 p.m. & 1:30-5:00 p.m.