Send Us Your Photos
People come to St. Alban's from all over and they take St. Alban's with them wherever they go.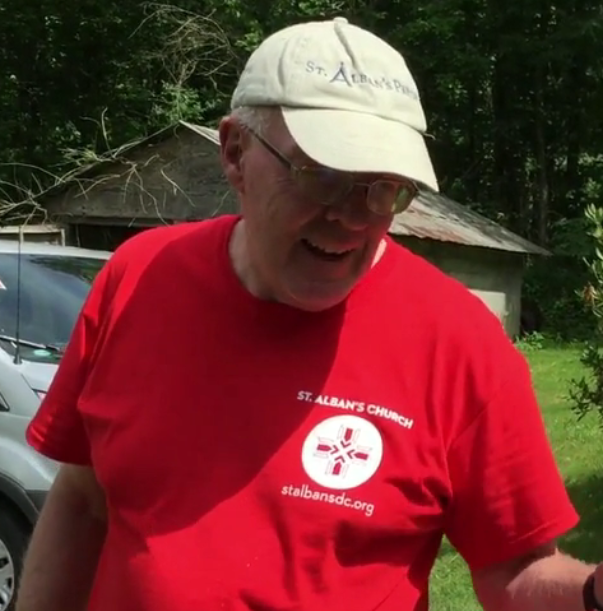 Our new St. Alban's T-shirts are doing some traveling this summer. We're posting photos on , Facebook and on the website, and we'd love to share one of you wearing St. Alban's red!
Tag us @stalbansdc or send photos and location to Deborah Potter. Have fun!
(Bob Witten wore his shirt on the ASP Mission Trip to Wise County, Virginia.)