Mustard Seed for Sudan Families
Please give generously in June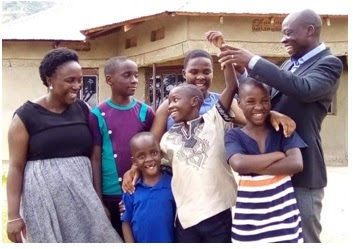 For a number of years St. Alban's has supported Hope & Resurrection Secondary School in South Sudan. On Sunday, May 26, the school's two math teachers, Charles Kule Mitsagharu (left, with family) and Willis Binsiima (below), were shot and killed as they were traveling in the country.
The incident occurred well away from the school, and it is felt the two men were mistaken as Kenyans and targeted in a revenge killing (both men were Ugandan). Headmaster Anthony Madang Wal was traveling with them, but his life was spared.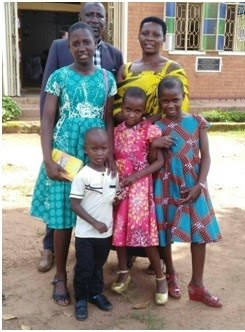 Charles and Willis were long-time members of the faculty. Both leave wives and children in Uganda.
Hope & Resurrection School is safe and the killings were not related to the school itself.
The school is currently on break, and with the support of the Roman Catholic Diocese of Rumbek and the Episcopal Diocese of South Sudan counseling for the students is being arranged. Please hold the families of the two slain teachers and the faculty and students of the school in your prayers.

A relief fund has been set up and the June Mustard Seed will benefit families of slain teachers at Hope & Resurrection Secondary School in South Sudan.