Looking for Lay Readers
This fall, we are adding a new dimension to our 9 and 11:15 a.m. English services. Read on to learn more.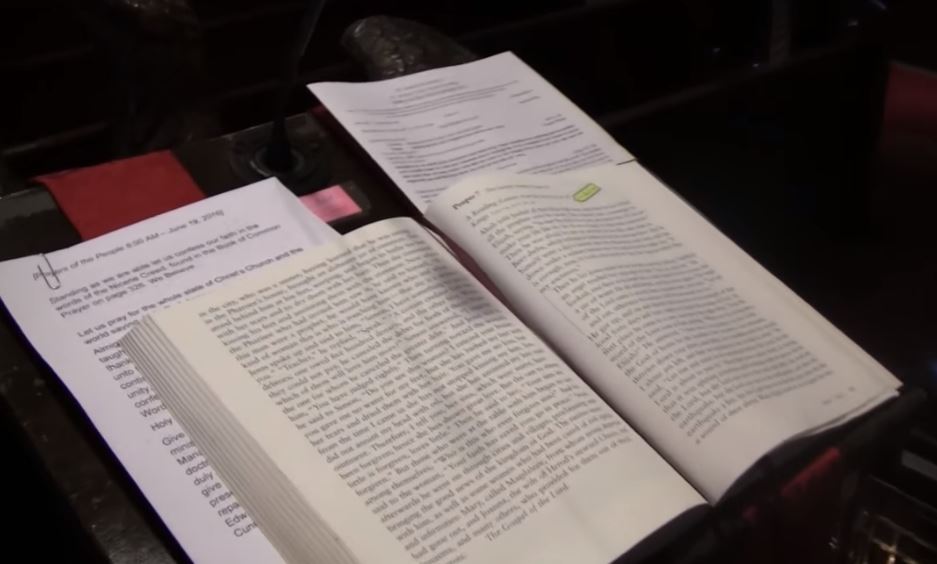 We are looking for congregational lay readers who will come up from their pews to read Scripture--no need to wear a robe or join the procession down the aisle--as well eucharistic ministers who will robe, join the procession, read the Prayers of the People and assist at the altar. (If you'd like to serve in both capacities, that's wonderful!) Our goal is to increase the diversity and range of voices heard – so that the breadth of our community may be more fully reflected in our worship leadership.

Learn more at an information session hosted by Geoffrey on Sunday, September 12 in Nourse Hall between the 9 and 11:15 services or over Zoom on Tuesday, September 14 at 6 p.m.

Training for lay readers will be provided by Emily on Sunday, September 19 at 1 p.m. (or at another mutually convenient time.) Training for eucharistic ministers who will also read the Prayers of the People will be held on Sunday, September 26 and Sunday, October 3 at 1 p.m. (whichever works best for your schedule.)

Shy about reading aloud but still interested in serving? At the 9 a.m. service, we are also currently looking for crucifers to carry the cross and lead us in and out of worship.

All ages are welcome to serve in any or all of these roles. To sign up as either a lay reader or eucharistic minister (or both) or ask questions about these roles, contact Lisa Birchard. To sign up as a crucifer or learn more about this role, contact Stephanie Curcuru.