Life on the Ground in the Holy Land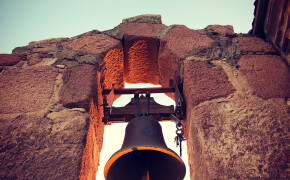 "Life On The Ground In The Holy Land," A Successful Series Of Lectures
Toward the close of the annual convention of our diocese, Bishop Budde encouraged congregations to enter deep conversation about life in the Holy Land. In response, St. Alban's invited respectful listening to the lived experience of a variety of voices from the Holy Land answering the question:
What is life on the ground in the Holy Land like for you personally, and politically?
On
June 9th
we heard from two people in dialogue with each other. They bring different perspectives and experiences.
Yossi Klein Halevi
, Senior Fellow at the Shalom Hartman Institute in Jerusalem and author of
Letters to My Palestinian Neighbor
(strongly recommended reading for the series) and one of his correspondents in the most recent edition,
Mohammed S. Dajani Daoudi
, who is the former Weston Fellow at the Washington Institute for Near East Policy and is Director of the Wasatia Academic Institute in Jerusalem. We will also provide registrants with some reading suggested by Professor Dajani Daoudi.
On
June 16th
we heard from
Stephanie Saldaña,
a writer, teacher and journalist who specializes in religious diversity in the Middle East, with a focus on refugees. She lives in Bethlehem and is author of a stunning memoir of her time in Jerusalem,
A Country Between: Making a Home where Both Sides of Jerusalem Collide
.
If you have any questions, please contact the
Rev'd Jim Quigley
. And if you missed any of the sessions, click below:
Part One: The The Most Reverend Hosam Naoum, the Anglican Archbishop of Jerusalem.
Part Two: Yossi Klein Halevi and Mohammed S. Dajani Daoudi.
Part Three: Stephanie Saldaña.