Lay Readers
Lay readers read lessons, lead prayers, and serve the chalice at Sunday morning services.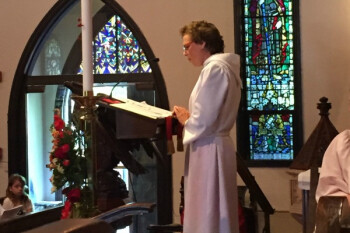 Lay readers must be confirmed members of the parish, and selected by the Rector and lay coordinators. Both adults and youth of high school age participate in this ministry. Training is provided.
We have a growing group of lay readers, who are scheduled to serve only once or twice a month.
For more information or to volunteer, contact Suzy Mink.