J2A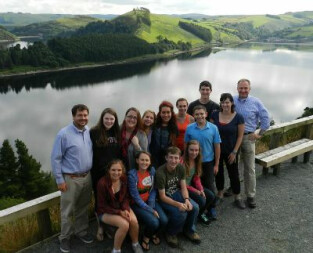 Following Rite 13, teens in the J2A class continue to develop skills they will need in adulthood.under the themes of Spirituality, Society, and Self. These include active listening, assertion, negotiation, research and information management, partnership and leadership. There is an increased awareness and exploration of how to see life through a Christian lens.
At the end of the second year of J2A, participants explore and celebrate their faith by designing and experiencing a Holy Pilgrimage. Recent trips have been to Wales, Ireland, Taiwan, Spain, Northern Ireland and Greece. Teens often describe these trips as life changing, many experiencing the close presence of God in new and powerful ways.
For more information about the J2A Group, please contact The Rev. Yoimel Gonzalez Hernandez. To register for the current program year, click here.