Guest Preacher: The Very Rev. Lucinda Laird
Our guest preacher on Sunday, January 13, comes to us from Paris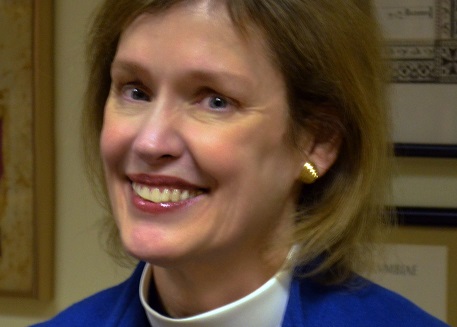 The Very Rev. Lucinda Laird is the Dean and Rector of the Cathedral Church of the Holy Trinity, commonly known as the American Cathedral in Paris. She will preach at 8, 9 and 11:15 a.m. on January 13. She has been dean in Paris since March 2013 and welcomed the St. Alban's Choir to the Cathedral during its 2015 tour of France.
Previously, Dean Laird served for 15 years as rector of St. Matthew's Episcopal Church in Louisville, Kentucky, and for 11 years as rector of St. Mark's Church in Teaneck, New Jersey. She has been active in the national Episcopal Church as a 5-time deputy to General Convention, and as a member of the Standing Commission on Ecumenical Relations.
Dean Laird has also served on the Board of Trustees of The General Theological Seminary, the Board of Trustees of Berea College (Kentucky), and on the faculty of the Preaching Excellence Program.
Dean Laird holds a B.A. from Barnard College, Columbia University, and an M.Div. from The General Theological Seminary. She is a native of New Orleans, and is very happy now to be in a place where they understand the New Orleans motto: Laissez le bon temps rouler! She would also like to point out that she is a Kentucky Colonel. Please join us in welcoming her as she shares what the Gospel looks like these days in her setting.