Grappling with Racial Injustice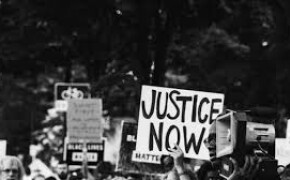 A four-part adult formation series via Zoom, part of St. Alban's commitment to the work of racial healing and reconciliation and to becoming the Beloved Community.
Grappling with Racial Injustice
Tuesday Evenings: February 2, 16 and March 2, 16

Traces of the Trade
Tuesday, February 2, 7-8 pm

Katrina Browne produced and directed Traces of the Trade: A Story from the Deep North, a documentary about her slave-trading ancestors from Rhode Island, the hidden history of New England's complicity in slavery and her family's reckoning with questions of privilege and repair. The film contributed to the Episcopal Church's 2006 decision to apologize and atone for its role in slavery. Katrina has presented the film to schools, universities, museums, faith institutions, and professional conferences. She co-founded The Tracing Center on Histories and Legacies of Slavery to help improve how slavery is taught and interpreted. Since 2018, Katrina has worked for the Episcopal Church as a consultant on their Becoming Beloved Community racial justice and healing initiatives as well as developing sessions for the Sacred Ground dialogue series. Katrina shared her story of making the film and offer reflections on Sacred Ground. Here are some additional reading suggestions and resources from the session.


Finding a Way Forward
Tuesday, February 16, 7-8 pm
"Finding a Way Forward" with Dr. Catherine Meeks, Executive Director of the Absalom Jones Episcopal Center for Racial Healing in Atlanta: When faced with uncomfortable truths about ourselves, our families, or our nation, we may find ourselves lost and feeling uneasy. How do we form new narratives that bring us closer to becoming the beloved community? What do we do, as individuals, and how can we find our way during times that call for systemic change? Dr. Meeks is the Clara Carter Acree Distinguished Professor of Socio-cultural Studies and Sociology emerita from Wesleyan College, the publisher of seven books, a frequent commentator on Georgia Public Radio, and leader of workshops addressing issues of racism. She characterizes herself as a midwife to the soul of her students and workshop participants. And she led off with this challenging perspective: If we are afraid of difference, of anything that is not the status quo, it is because we have not confronted things inside of ourselves.


Slavery and the Old School Tie
Tuesday, March 2, 7-8 pm
"Slavery & the Old School Tie: Shouldering Responsibility for an Alma Mater's Role in the Slave Trade" with Richard Cellini, Founder & Secretary, the Georgetown Memory Project. In 1838, the Jesuit order of Georgetown University sold 272 enslaved people to raise money to expand the College. Mr. Cellini will examine Georgetown University's deep complicity in the antebellum slave economy, and its implication for Georgetown and other esteemed institutions of higher learning today. He will seek to answer (and not just ask) the hard question: What can and should institutional leaders do for future generations to mitigate the sins of the past? He will also make the case for the voluntary payment of large-scale financial reparations by non-profit institutions with legacy connections to slavery; and will propose an innovative framework for consolidating and maximizing the social impact of these payments at the national level.


I (A) AM...
Tuesday, March 16, 7-8 pm
The Reverend Demett Jenkins is the Lilly Director of Education and Engagement for Faith-Based Communities of the International African American Museum (IAAM). Opening in 2022, the museum is being constructed on Charleston's own Sacred Ground: Gadsden's Wharf, a place Henry Louis Gates Jr. refers to as "the Ellis Island for African Americans," is the site where 48% of all African slaves first entered the United States. Our presenter from IAAM, Demett Jenkins, grew up in Charleston and is from a family that was prominent during the Civil Rights era in the 1950's and 1960's. Demett will conclude our series by leading us in a conversation about our own truths and ask us, "When were our thoughts and feelings about race formed?" "How do they influence our experience today?"

All sessions will be conducted on Zoom. Zoom links will be sent by email before each session. Click here to join our email list.