Forums: Worship & Eucharist
Led by Priest-in-Charge Geoffrey Hoare, this five-part series introduces us to Geoffrey's liturgical theology regarding worship in general and Eucharist in particular. An audio recording of each session is available below.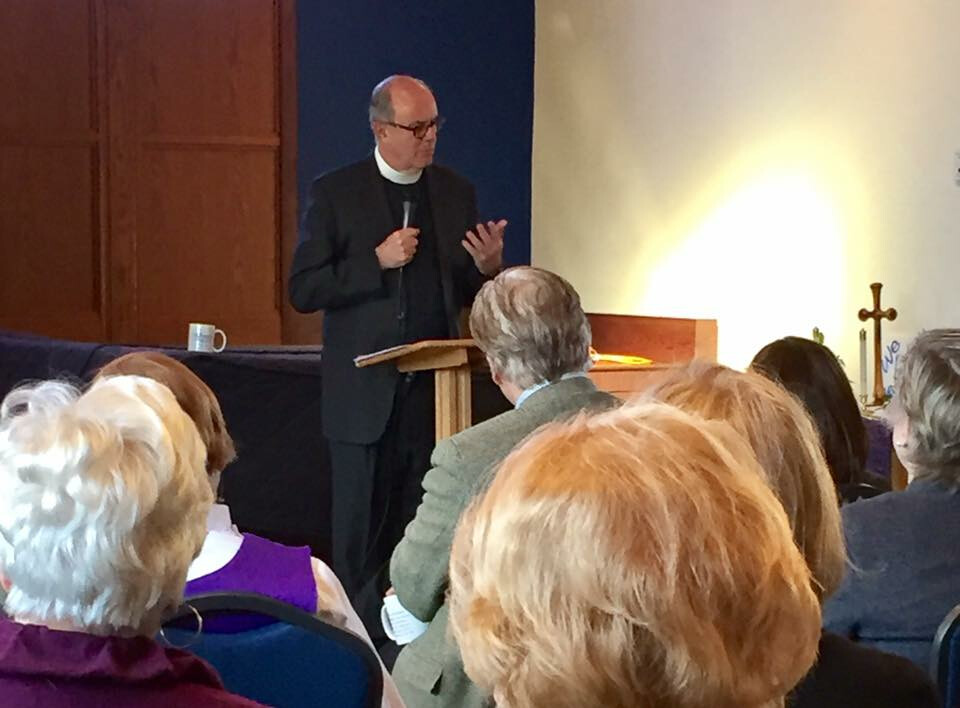 In the first forum of the series, the focus was on worship. Rev'd Geoffrey asked us to consider several questions: What exactly is worship? Why do you come? What do you expect of it?
Scripture and sermon were the topics of the second forum. In Geoffrey's view, both scripture and preaching are part of an ongoing conversation over time.
Next we turned to the creed and confession, which Geoffrey describes as our response to the Gospel. The third forum focused on a central question: What exactly are we saying when we recite the creed and the words of the general confession?
The practice of generosity was the topic of the fourth forum. Geoffrey discussed sacrifice and stewardship, and what it means to give generously of what God has given us.
In the concluding forum in the series, Geoffrey focused on how the Eucharist prepares us to develop the heart of a servant, looking for the effect of our practice not in the practice itself but in our lives.