Forums: Global Mission
Our forums during Epiphany look at global mission from several perspectives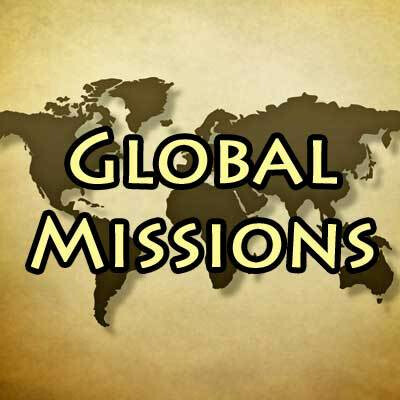 Sunday, January 21: Global Mission Today
This session was led by Buck Blanchard, who was the Director of Mission and Outreach for the Diocese of Virginia from 2006-2017. Buck is currently in the process of relocating to Colorado, where he will work part-time on Mission and Outreach for the Diocese of Colorado and part-time for the Office of the Presiding Bishop. Buck has been a Peace Corps volunteer, lawyer, venture capitalist and private equity firm owner, and has lived in places as disparate as Togo and Belgium. Buck discussed what a successful Global Mission program should look like in 2018.
Sunday, February 4: St. Alban's in South Sudan and Jordan
This session focused on our existing foreign mission relationships: two Christian schools that are struggling to meet their students' needs in the face of man-made disasters. Our guest speakers were Suzanne Hicks from Hope for Humanity, a U.S. nonprofit that raises money for the Hope and Resurrection School, and John Lent from the American Friends of the Episcopal Diocese of Jerusalem (AFEDJ), a fundraising organization for the Episcopal schools and hospitals of Israel, Palestine, Syria, Lebanon and Jordan. That includes St. Saviour's School in Zarka, Jordan, that St. Alban's supports. Richard Parkins did the introductions.
If you want to follow along, here are the two presentations from the forum: Hicks on Hope and Humanity, and Lent on St. Saviour's. And here is the video Suzanne Hicks brought but wasn't able to show:
Sunday, February 11: Face to Face Ministry
Last September, St. Alban's asked Rev. Debbie Kirk if she would extend her ministry to the Latino diaspora in the Washington area by working part-time in the immigrant community and with CASA de Maryland. In this session, Debbie discussed the changing legal and social landscape of this vulnerable population and how St. Alban's is working to improve our outreach to them. George Escobar from CASA de Maryland joined her to explain CASA's service programs and advocacy on behalf of the immigrant community in the metropolitan area.