Annual Parish Meeting 2022
The 2022 annual meeting and election for Senior Warden and Vestry was held on January 30.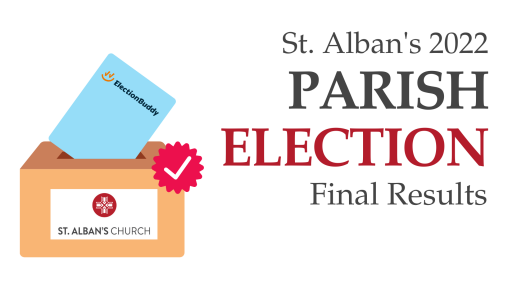 The Rev'd Geoffrey Hoare, Senior Warden Ken Patterson, Junior Warden Trevor (Ted) Swett III, and Treasurer Hollis McLoughlin reported on the state of the parish and plans for the future.
Their written reports are available in English and Español.
Listen to the full annual meeting.
Election results
Senior Warden (three-year term)
Trevor (Ted) Swett III

Vestry Members (three-year terms)
Michele Armitage, Erin Bowers, Ted Cage, and Brian Glosh.

We are deeply grateful to these parishioners and to all who agreed to stand for election.