Announcing Our New Rector and an Important Promotion
After an extensive search process, St. Alban's Episcopal Church has a new rector.
With joy and delight, the Search Committee announces the calling of the 16th Rector of St. Alban's: The Rev. Albert "Bertie" Claybourn Pearson.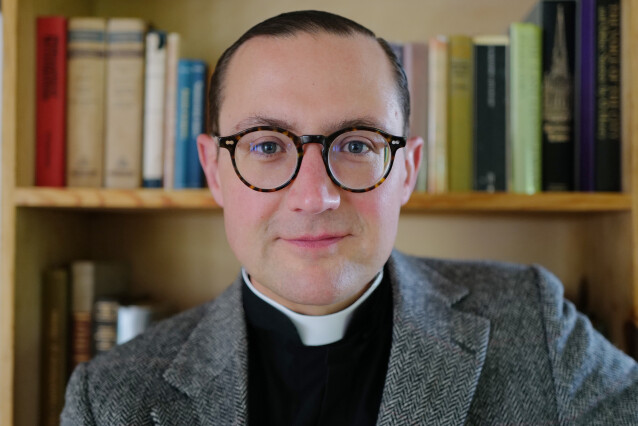 Bertie's first Sunday at St. Alban's will be May 7th. He will commute from Austin for several days a week during the first 3 weeks of May (including Sundays: May 7th, 14th and 21st) while his children finish the school year. Bertie will join us full-time through the month of June, step away for July for a long-planned family trip to Europe, and return in August for this exciting new phase in the life of our community.
Bertie was ordained in 2008 in the Diocese of California. After completing his Master of Divinity at the Church Divinity School of the Pacific, Bertie spent time in further study at Cuddesdon, one of Oxford University's theological colleges, where he also served as Assistant Chaplain of Oxford's Hertford College. He served for two years on the staff of the Bishop of California and then as a priest in charge of Holy Innocents and St. John the Evangelist, two parishes in San Francisco's Mission District. In 2012 Bertie was called as Vicar of San Francisco de Asís, a Spanish-language Episcopal Church and medical mission in Austin, Texas, where he achieved fluency in Spanish. In 2016 Bertie was called to serve as Rector of Grace Georgetown, a large, multi-campus church in a northern suburb of Austin, where he has served for the last 7 years. Bertie also teaches History at the Episcopal Seminary of the Southwest, has served as the Iona School for Ministry's Lecturer in Church History since 2014, is currently pursuing a Ph.D. in Historical Theology, and serves as Dean of the Austin Convocation of Clergy.
Bertie and his wife, Dr. Rahel Pearson, a clinical psychologist who does depression research at the VA's Center of Excellence, have two children: Helena, who is 8, and Augustine ("Augie"), who is 3. Prior to clerical life, Bertie played drums in various bands, produced electronic music, and toured as a DJ. While ministry allows little time for synthesizer exploration, Bertie and another Episcopal priest produced a record of electronic music, which was released earlier this year. Bertie is also an avid photographer whose work has been shown at the National Portrait Gallery in London. Bertie, Rahel, Helena and Augie love to travel, and return to Rahel's native Netherlands and to France for vacation each summer.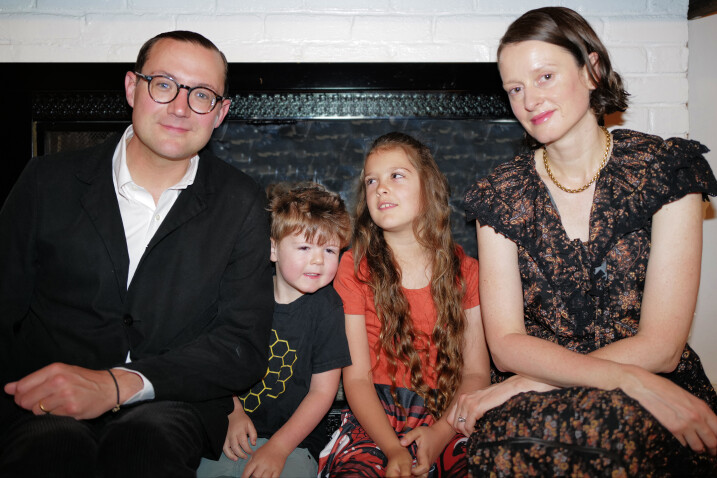 In excellent related news, Bertie and Rahel are very keen to live in the Rectory. Under our Junior Warden Ted Cage's leadership, we are engaged in an intensive project to refurbish the house and make it comfortable as a family dwelling once again, more than thirty years after it was last used for this purpose. Having the Pearson family reside on our campus and in the midst of our community will be a distinct boon for the life of our parish; it is also central to Bertie's conception of the ministry he intends to pursue at St. Alban's.

Ours has been an energetic and thorough search process. We are one of the first parishes to complete the process following our diocese's new protocol, under which the 2022 Vestry served as our Search Committee throughout. With Bishop Budde's enthusiastic support, the outcome expresses our deep belief that the Holy Spirit has called Bertie to serve alongside us in sharing the Gospel of Jesus Christ with the people of the Washington area.
AND RECOGNIZING OUR TRANSITIONAL LEADER
Another happy announcement is also in order. During this interim period, we have been, and continue to be, blessed by the exceptional work of our Associate Rectors, Emily Griffin and Yoimel González Hernández. Their combined efforts are keeping our services vibrant and our life as a parish vital as we enter upon the next phase of our life as a community of faith. Bertie has expressed his great admiration for both of our clergy and looks forward to joining them in serving St. Alban's.

Emily has been a member of our clergy staff since 2015 and is now in her twentieth year as a priest. She has borne the main responsibilities of leadership since Geoffrey Hoare's departure and will continue to do so pending Bertie's arrival. Characteristically, she more than meets these challenges, lavishing her time and priestly gifts upon us and bringing stability and grace to the parish. It is, therefore, a distinct pleasure to announce that, with Bertie's strong endorsement and the Vestry's heartfelt support, Emily has been elevated to the position of Senior Associate Rector.