When We Are Broken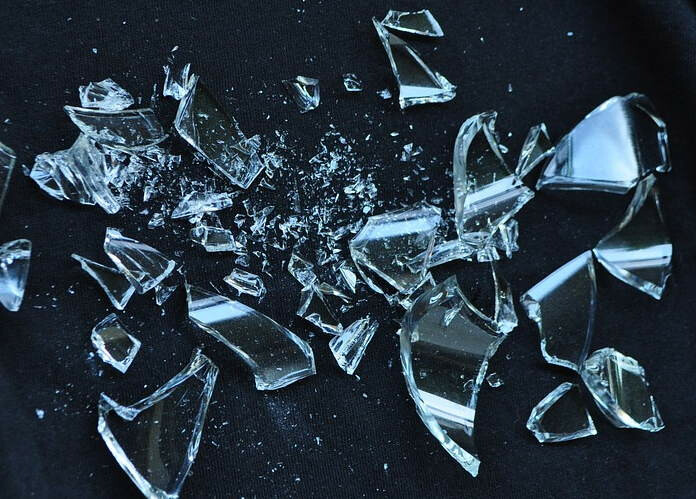 This evening we will be joined by our neighbors from Washington Hebrew Congregation and Annunciation Roman Catholic Church in remembering Kristallnacht—the Night of the Broken Glass. Part of the 1938 German pogrom leading up to the Holocaust, thousands of Jewish storefronts, homes and synagogues were demolished. The ground was littered with smashed windows and a shattered sense of security.
It would be callous of me to imply I understand such trauma. I can't seem to shake the image of brokenness, however, of unimaginable damage and of lives in pieces. We are witnessing today's version of crazy destruction: grandpas and babies and happy friends who loved life one minute and then were gone in the next. Evening walkers in New York and worshippers in a Texas church were massacred because of twisted theology and deranged anger, we're told. And guns.
We Christians pray. We go to lectures to try to understand all this, we form committees, we join movements, we do our best to speak up and bear witness to the peace that passes all understanding. But the continuing violence is wearing us down, isn't it? It's almost impossible to feel whole in a fractured world.
Thankfully, we have a safety net; make that a salvation net. We are a Eucharistic people. When the bread is broken at the altar—the Fraction—it is God's gift of Christ broken for us, pouring God's love over us. The altar rail is where we bring our own shattered pieces, offering them to God and asking to be made whole. I am grateful that this Holy Communion is available to us every week. It is where we can find hope and experience grace in these crazy times. It is where we find preparation to live in peace and go into a world that needs our witness.
Thank you, God of Love, for keeping the door open and your table set. Inspire us to come to you, again and again. Our need is great but your gift is greater. Amen.