The Price of Home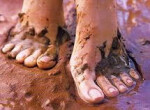 Thus says the Lord of hosts, the God of Israel, to all the exiles whom I have sent into exile from Jerusalem to Babylon: Build houses and live in them; plant gardens and eat what they produce. Take wives and have sons and daughters....multiply there and do not decrease. But seek the welfare of the city where I have sent you into exile, and pray to the Lord on its behalf, for in its welfare you will find your welfare. (Jer 29:4-7)
The Daily Cup has a wide circulation, and I usually write my posts bearing in mind that many of our readers have never set foot in the parish I serve. Today, however, I am writing mostly for them, for the simple reason that I announced my resignation yesterday. I will be leaving in mid-November, and that means that I and this parish that I love and people whom I love are all wrestling with the first few moments of transition.
Transitions are tough. Few people like them. Even when we're moving out of a hard place, the familiar has a strong hold on us. We human beings are resilient, and part of that resilience is making routines. They give structure and comfort to our lives, and we don't like it when they are broken. That's why Jeremiah's letter to the exiles in Babylon, which we will hear this Sunday, is one of my favorite pieces of scripture: it has a lot of wisdom for when we are feeling uprooted.
Jeremiah was writing to a group of people who had just lost their homeland, their neighborhoods, their friends, and who were living in a foreign land under foreign domination. It would have been easy for them to have become resentful and bitter, to have led sullen little lives marked by sullen little choices, a people apart who refused to do the hard work of rooting themselves in place again. But the Lord, speaking through Jeremiah, puts paid to all that. He says, "Make homes. Make gardens. Make families. You did not choose this place, but this is your life, and it's the only life you have. Live it!"
I love that. In my adult life, I have lived in six cities, scattered up and down both coasts. Some, I have loved. With others, I never connected. When I left Los Angeles, I realized that I had been so unwilling to consider staying there that I had never even learned the names of the trees that grow there. (Other than eucalyptus. Everyone knows eucalyptus.) I had never invested in that city, and it never became home.
When things become unsettled, there is always a temptation to play it safe -- to stay in your space with your few people and let the big world take care of itself. There is always that temptation, but if you do it, wherever you are will never become home.
It is precisely the work of rooting yourself when soil becomes rocky, of clinging to people who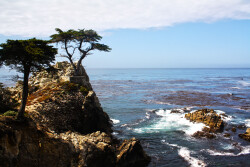 are imperfect, knowing that's what they are, that makes a strange place into a beloved community. It is the work of committing to one another that makes love happen. That's what covenant is about: making a commitment that endures, not because you don't need to make the promise, but because you know that you do.
These may seem like strange words to write when I have said I am going to leave, but you, my beloved community, will need to work to stay. At its heart, a parish should never be about the bonds between a community and any one leader, but about the bonds within the community itself. Those bonds are what shapes our hearts, challenges them and breaks them and opens them to grace. The people of God are the gifts of God: we make one another holy.
There comes a time in every relationship when it feels all wrong. When you look up from doing the dishes, and you hear your spouse's voice, and think, "this is not my life." Or when you look at the kids squabbling in the kitchen for the nineteenth night in a row, and think, "I've had enough." In those times, Jesus says, This is your home, even when it may not feel like home. This is your family, even if you might prefer another one right now. These are your people; they have chosen you, even if right now you do not feel like choosing them.
And all this rests on the most astonishing thing of all: that Jesus has chosen all of us, and we are bound up in one another, come what may. There is no exile. In Christ, it is all home.