The Gift of Pondering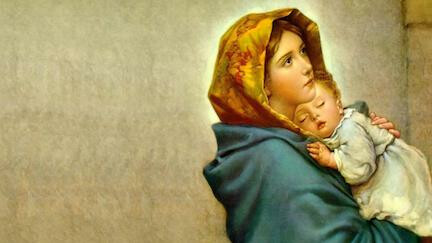 But Mary kept all these things and pondered them in her heart.
From Luke 2
We know the story well. An angel told a surprised virgin Mary that she would bear a son by the power of the Holy Spirit. When she gave birth to her baby in a shed, along came some very excited shepherds who had heard angels rejoicing in the arrival of the Messiah. If anyone had a lot to ponder, it was Mary.
Are you a ponderer? Our lives, and certainly our communications, are so fast-paced that pondering may become a lost art. When presented with sometimes overwhelming input, however, our hearts and minds beg for a time-out to quietly reflect, to question, to listen, to understand. Pondering provides the peaceful space where God can speak to us and we can hear. Thank goodness that Mary understood this. Scripture tells us she did a lot of pondering in her life; perhaps she was an early practitioner of Christian contemplative prayer.
I've embraced pondering the last few days. They have been full of blessings that deserve the time to make their imprint: Days with spiritually generous family members. Cherished worship repeating the angels' songs. The remembered faces and lavish affection among two hundred St. Alban's dinner guests on Christmas day. The quiet before the evening fireplace, while knowing that the world that drives me crazy will dawn tomorrow.
It's as easy to pass by joy as it is to run past pain or ignore bewilderment. But when we do so, our thirsty spirits can miss the nourishment and light of God's presence. I think Mary knew this. I hope to know it and to live it in the new year.
Today, by the poet Mary Oliver:
Today I'm flying low and I'm
not saying a word.
I'm letting all the voodoos of ambition sleep.
The world goes on as it must,
the bees in the garden rumbling a little,
the fish leaping, the gnats getting eaten.
And so forth.
But I'm taking the day off.
Quiet as a feather.
I hardly move though really I'm traveling
a terrific distance.
Stillness. One of the doors
into the temple.