The Darkness Shall Not Overcome It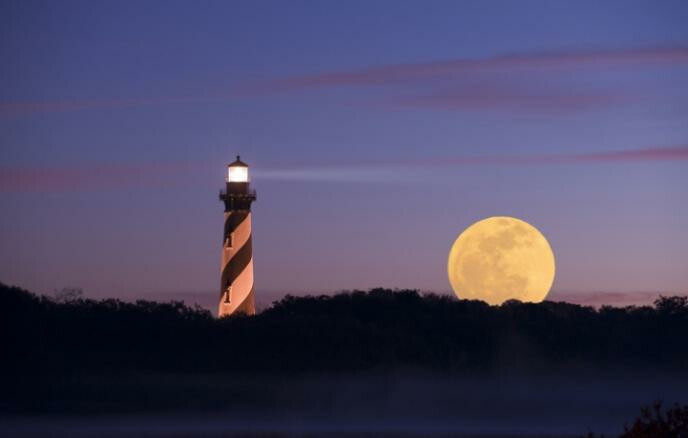 There was a man sent from God, whose name was John. He came as a witness to testify to the light, so that all might believe through him. He himself was not the light, but he came to testify to the light.
From the Gospel of John
Rev'd Emily's sermon this past Sunday, "What Do You Say About Yourself?" presented us with the image of a gnarly, crusty man with locust-breath announcing the coming of the Messiah and preparing the way for him. No focus group would have selected John the Baptist as the herald of glad tidings. John knew who he was, however, and unhesitatingly did what God asked him to do, to "testify to the light."
I have been thinking about testifying, about bearing witness to the light. That's what we're all preparing to do in Advent, isn't it? We're readying room in our lives and in our hearts for light to pierce the darkness with the cry of a baby. We're preparing to bear witness to joy.
We wear joy well here at St. Alban's. We will see it in abundance at our Christmas community dinner when we welcome those who have no other Christmas. With smiles on our faces, we testify to the light on Grate Patrol and at Christ House and in Transforming the Lives of Children. It all starts with radiating love for each other and all the "others." Being witnesses.
I lost a dear friend this week and some of you did, too. If I had to choose someone who embodied God's light and joy, this friend would be on a very short list. Like John the Baptist, he may have seemed an unlikely witness at the start: a politician with a raunchy humor and a healthy interest in the good life—and then a life-threatening health crisis. In his own personal wilderness, he felt the bountiful embrace of God and God's people. For the rest of his too-few days, he almost glowed with an infectious, joyful love for all to see and he did not shy away from naming the source of that love.
So, I've been thinking about Chris's powerful witness. I've been thinking of some wilderness times in my life and of those who came to me to bear witness to the presence of joy-at-the-ready, bless them. My Lutheran confirmation Bible verse was "Let your light so shine before man [others] …" and that is my prayer as Advent heads into Christmas. In times that can feel wilderness-dark, I want to be one of God's lighthouses. I'll watch for your light, too.