St. Francis and U Street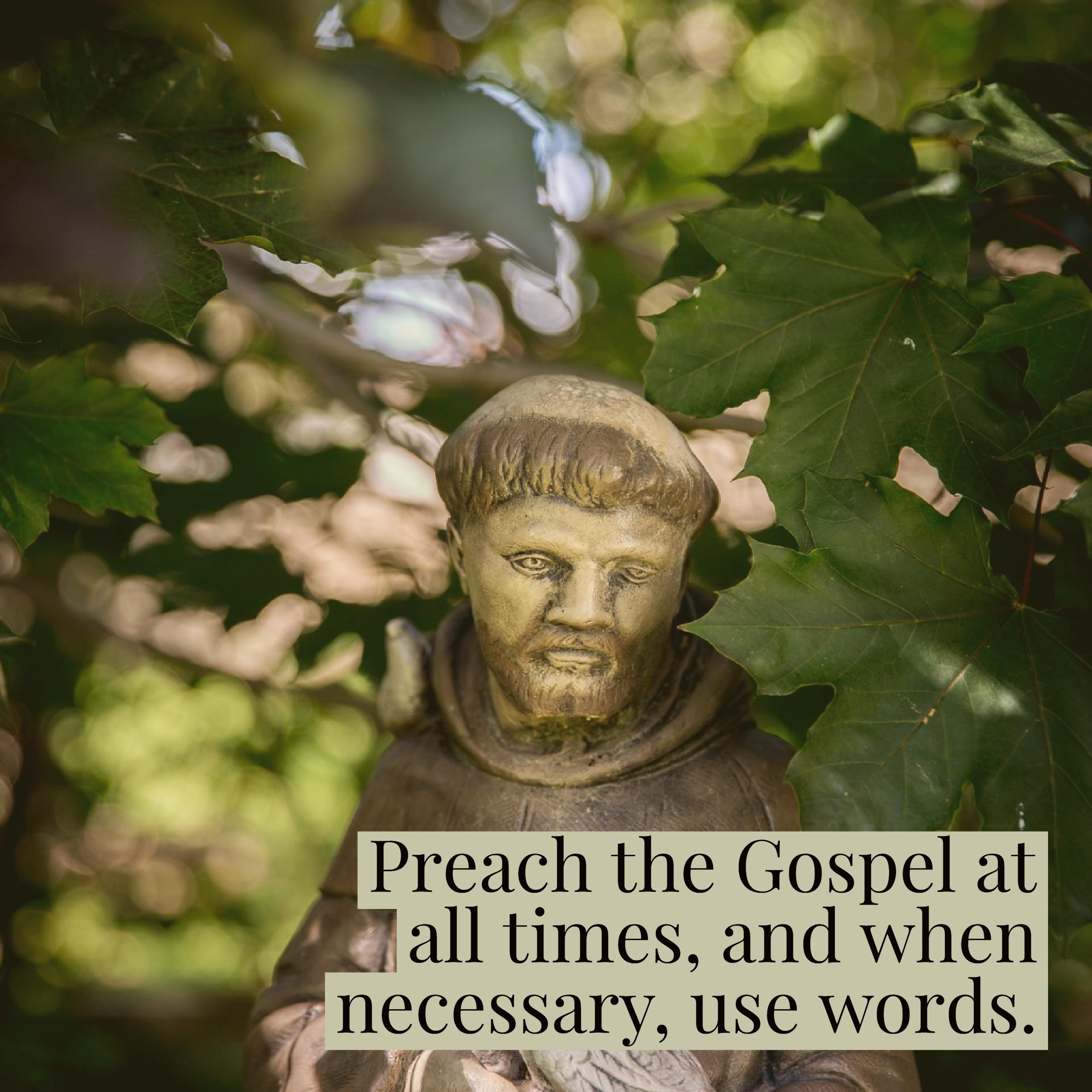 Preach the Gospel at all times, and when necessary, use words.
The deeds you do may be the only sermon some persons will hear today.
Two quotes from St. Francis, early Thirteenth Century
Today, October 4, is the Feast of St. Francis of Assisi. One of the most venerated people in the Christian church, he is remembered for his passion for the natural world and its creatures, peaceful simplicity, and the care of the poor. There is much about Francis to emulate.
Many know him only through the Blessing of the Animals, which my family attended Sunday in front of the Cathedral. But we're selling Francis short if that's all we acknowledge. Two trips to Assisi and some reading have taught me that he was a complex, driven man. Francis was a doer; he would be deeply disturbed in these days of the overused mantra, "sending thoughts and prayers." He was a man of action and lived his faith.
How can you and I preach the Gospel without words? What deeds can we perform that are our sermon? Daunting questions.
Christian author and explorer Philip Yancey, in a Huffington Post blog, suggested several channels for such preaching. Artists—both visual and musical—express courage, humaneness, and gentleness. They depict pain, but also healing. Their work offers consolation to a wounded world. Activist Christians organize relief projects to serve and heal. They create prison and addiction ministries, assist immigrants, and are educational mentors. Pilgrims appeal to those outside the faith by presenting themselves as travelers on the way rather than those who have already arrived, battling temptation and journeying to forgiveness, relying on God for help. They all are living out the Gospel.
On Tuesday, I perceived the Gospel in a chance meeting. My visiting daughter and I had lunch at Ben's Chili Bowl, a Washington landmark. If you are unfamiliar with Ben's, Washington's 1968 riots burned and shut down much of the city, particularly the U Street and 14th Street corridors where the restaurant is located. With the city in chaos and nothing else open, with looting and fire all around them, Ben and Virginia Ali asked to stay open to feed police, firefighters, and protest leaders alike, with hopes of being a welcoming place for useful conversation. The Alis held their ground and did just that. The restaurant has been a beloved city fixture ever since.
Ben died several years ago. Today, 84-year-old Virginia was there, making sure things were up to her standards. She planted herself at our table for a chat. I experienced a presence brimming with hospitality, hopefulness, joy, and an assurance that all God's people are her friends. I could see how, in those dark days, the Alis offered more than lip service—they witnessed for peace, for reconciliation. At considerable personal risk, Virginia provided a haven of welcome and safety to people from all points on a very troubled spectrum, a place where they could be nourished and seek a peaceful middle ground. St. Francis would have been proud.
I don't know what my deeds/sermons might be. But I've seen them before and met one today. How about you?