Seek the "Light Within"
I attended an adult formation conference once led by religion and spirituality author Phyllis Tickle. Her topic for us was the different ways that generations view the world and navigate within it. One little tidbit that has stuck with me is the fact that baby boomers, of which I am one, struggle with the amount of information that is available at our fingertips in this age of the world wide web. The fact that I have subscribed to a ridiculous number of daily emails should be an indicator of my way of dealing with all of this information - I think that I should try to know it all.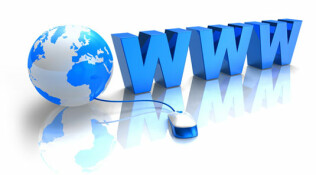 At this point you are probably saying, "Charles, that is simply not possible," and, of course, you are correct. I know it as well but struggle mightily to unsubscribe from anything for fear of missing out on some piece of knowledge with which I can solve the problems of the world.
As I write this post, it is dawning on me that one of my favorite contemporary voices on spirituality, Richard Rohr, has been talking to me about my need-to-know-everything problem the last couple of weeks. His topic in his daily meditations (available at https://cac.org/) has been the Twelve Step recovery program. As he began this series, he wrote:
More and more I'm convinced that when the great medieval spiritual teachers talked so much about attachment, they were really talking about addiction. We are all attached and addicted in some way. [...] In short, each of us is addicted to our way of thinking. This is perfectly obvious once we consider it, but we do not tend to think about the way we think!
What the Twelve Step program calls on us to do is to acknowledge that which we are loathe to do, admit to ourselves that we are not in control of our own realities. In other words, the perfect world that we think can exist if we try hard enough is not within our power to create. Fortunately for us, we live in a reality that includes a power greater than us, God, who loves us beyond measure, and our path to wholeness begins by acknowledging that only through God can we overcome our addictions. So, I won't find whatever I think that I am looking for in the vastness of the Internet, I will find it in the loving embrace of God.
My email inbox yesterday also included these words of encouragement from inwardoutward.org:
Deep within us all there is an amazing inner sanctuary of the soul, a holy place, a Divine Center, a speaking Voice, to which we may continuously return. Eternity is at our hearts, pressing upon our time-torn lives, warming us with intimations of an astounding destiny, calling us home unto Itself. Yielding to these persuasions, gladly committing ourselves in body and soul, utterly and completely, to the Light Within, is the beginning of true life.
Source: A Testament of Devotion
I leave you with this recording of me performing a song by Jim Sims called "The Path into the Heart."
Peace,
Charles