Seeds of Compassion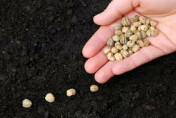 When you are ministering in a church, you are in the business of planting seeds. Every worship service, every sermon, every class, every service opportunity, every conversation is an opportunity to speak a word or make a gesture that will bear fruit in someone's soul. Today I want to share with you the story of one of those seeds.
When I was first ordained, thirteen years ago, I was called to be part of a team of clergy and laypeople serving a parish in a wealthy area of Birmingham, Alabama. One of the members of our staff was an expert on homelessness, and he wanted to get us engaged in the issue. We had a long history of writing generous checks to effective agencies, but Mark wanted us to wade in with our own hands and feet.
And so he convinced us to participate in the Birmingham Hospitality Network, which sheltered homeless families within church facilities while supporting them with a day program designed to get them back into work. Participating meant that, several times during each year, we would have homeless families living in our Sunday school rooms -- and we would have to order our communal life around them while they were with us. Staff would have to relocate the regular programming of the church so as to leave the families in quiet and privacy. Parishioners would need to provide food and engage the families one-on-one. It would take 70-90 volunteers per week to pull this off, and we had never tried to do anything like this.
When our first week rolled round, we were on pins and needles: Would the congregation come through? We could never have anticipated what happened. The food came pouring in, home-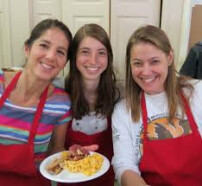 cooked and served with joy. The parishioners ate with the families, played games with them, set up a spa so that the homeless girls could have fun braiding hair. Certain families reached out to the homeless teenagers and took them to basketball games. Others invited them to pool parties with their own kids. For four weeks a year, our parishioners were determined to give those families everything they would want for their own families.
But that was not all that happened. This week, I had dinner with a young woman in that congregation whom I had not seen in almost ten years. Back then, she'd been a little girl. Now, she was celebrating her graduation from college and was preparing to begin work as a teacher. She told me that her vocation came from her years of helping the Hospitality Network children. She, a child from a wealthy family who lived in a rich suburb with a superb school system, had fallen in love with the inner-city kids and had determined to work with them. Year by year, she prepared herself to be a teacher so that she could show them the love she herself had been given.
This week, she was on the cusp of her dream. In the final rounds, she'd been given an interview, not only at the city school, but also in a prestigious suburban school district. For a moment, she wavered, but then an extraordinary thing happened. Her parents, who were frightened about their baby going into the inner city, said to her, "We're proud of you for getting the prestigious interview, but that's not what you have been wanting to do." They called her back to her self, even at cost to themselves.
And so, this fall, a group of fourth graders will be getting a teacher who has been praying for them for year, even before she knew where she would be going, praying for the kids God would place into her hands. They will be getting a teacher who has dreamed of them for ten years, even since she was a little girl. A person of deep faith who wants her life to be a work of compassion.
We never know whether the seeds we plant will bear fruit in changed lives and in open hearts.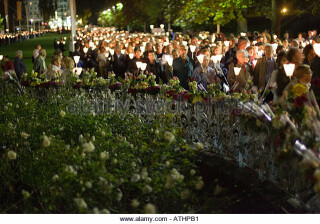 We cannot predict what God will do with them. But compassion has a way spreading, of opening our hearts to a world we had never dreamed of, shaping a reality that is more beautiful than we can dare to imagine. And so the only thing to do is to keep planting those seeds, one act, one gesture at a time.
In most cases, we will never know whose lives they touch. But God knows. God cares. And God is still working to raise us from the dust and teach us to walk together and lead us, singing, home.