On the Bench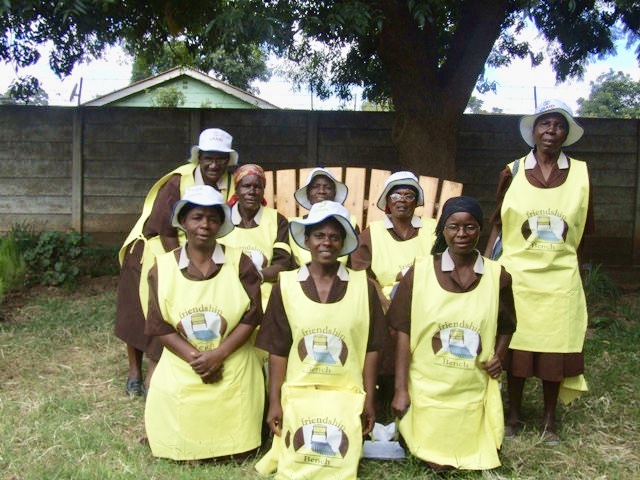 My daughter Mary sent me the link to a TED talk she knew I'd like. It touched me so much, I wanted to share its story with you.
Dixon Chibanda is a psychiatrist in Zimbabwe, one of only 12 in a nation of more than 15 million people. He was devastated when a young patient took her life while he was hoping to talk with her again. The problem: the family couldn't afford the $15 bus fare to travel from their village to Harare. It would have been understandable for Chibanda to conclude that the pitiable lack of mental health resources made such tragedies likely, but he could not settle for that conclusion.
However, every Zimbabwean village has a different and limitless resource: grandmothers. They don't move away for school or to find jobs. They are stable, respected fixtures in their communities. So, Dr. Chibanda obtained a grant to train grandmothers in the basics of evidence-based cognitive therapy. Now hundreds of grandmas are readily identifiable on "friendship benches" in over 70 communities, and they are making a huge impact. Some studies report better outcomes than traditional mental health care.
We all want to know that we matter, that we are heard, especially during difficult times. What a gift for an individual to share—to listen compassionately and respond without judgment. It is what we seek in prayer, and it is what each of us is capable of offering when we hear God's call to care for each other. It's what Stephen Ministers do, but even without training, you and I can be present on our metaphorical friendship benches and be ready to accept, with unconditional love, another's burden. This world is crying out for the grandmother within each of us.
The other thing that impressed me: Dr. Chibanda did not accept impossibilities. When we think "impossible," God reminds us to look around and see what we've got. You and I are used to having available resources for most almost anything we might need. We're spoiled, and as individuals, as a society, as a church, we easily say "well, we could do this but we don't have …." Jesus tells us, however, that "with God, all things are possible." We need to believe it, claim it, and seek out the possibilities.
I understand that the idea of the friendship bench has been adopted in many places, often to counsel troubled youth. Today when I left church, I looked at the bench by our Wisconsin Avenue bus stop and was tempted to sit there for a while and just talk to people. It strikes me as a valid role for disciples of Jesus and for the church. I'll let you know if I try it, but if I see one of you there, I'll wait my turn.
I hope you will watch the TED talk yourself and be inspired by The Friendship Bench Project:
https://www.ted.com/talks/dixon_chibanda_why_i_train_grandmothers_to_treat_depression/transcript