May Weekend
I spent last weekend leading music at May Weekend, a youth retreat in the Diocese of Southern Virginia. I have been doing this for something like 15 years, and the weekends just seem to get better and better.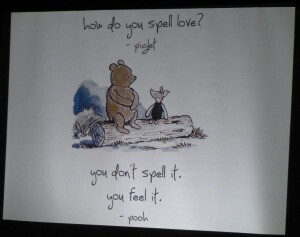 As you can well imagine, the kids come and go as they grow into their teenage years and then age out of high school, so there are new faces every year and familiar faces from previous weekends that we no longer see. One thing is consistent, though, and that is the love of God present at these gatherings. The kids feel safe and loved and free to be themselves. And, in that safe space they are comfortable being honest and vulnerable with each other. The youth in leadership roles present "talks" related to the theme of the weekend, and they are, more often that not, very personal and heartfelt. The attendees spend hours together in small groups, sharing intimately and building relationships that will stay strong for years to come. This year I was especially struck by the presence of God as the group elected a transgender youth, who felt safe enough to be a part of this community, to a leadership role for the coming year.
Every weekend includes at least a couple of young adults who attended events in the recent past and can't wait for the opportunity to experience again the comforting embrace of this love-of-God-filled community, and I would be less than honest if I didn't acknowledge that it is one of the reasons that I keep turning up, as well.
I am not at all surprised by the fact that I see so many of the same adult advisors in attendance year after year - what better role models for us adults than our youth who yearn to love and to be loved and want the same for everyone.
This verse from one of our favorite youth event songs, Pass It On, sums it up pretty well:
It only takes a spark to get a fire going,
And soon all those around can warm up in its glowing;
That's how it is with God's Love,
Once you've experienced it,
Your spread the love to everyone
You want to pass it on.
Sounds like a good plan to me!
Peace,
Charles