Lent: It's Personal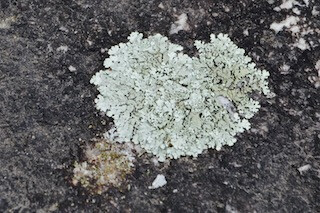 This is a season of interruption. Whatever consumes our daily lives—be it our work, possessions, malaise, relationships, addictions, ambitions, fear, self-satisfaction—is put on the shelf during Lent. It's time for serious spiritual housecleaning, freeing our minds and baring our souls to know anew the saving power of Jesus.
For me, Lent is the most intimate season, one for working on the Sacred Relationship. We each experience Lent through the lens of our own story. God and I have walked together for more than 70 years, even though there were times I mistakenly believed I walked alone. There were years of almost ecstatic togetherness, and there were hurtful years when I had no clue if God was still around at all. Lately, I've been preoccupied with old memories and new worries big and small, doing more than a little head-banging. I need Lent's "time out."
Joyce Rupp is a contemporary Catholic theologian and a spiritual guide for her readers. She is the wise and prolific Christian writer I wish I could be. I don't have her gift, but I embrace her words and share them here. "Poem for Lent":[1]
The cosmos dreams in me
while I wait in stillness,
ready to lean a little further
into the heart of the Holy.
I, a little blip of life,
a wisp of unassuming love,
a quickly passing breeze,
come once more into Lent.
No need to sign me
with the black bleeding ash
of palms, fried and baked.
I know my humus place.
This Lent I will sail
on the graced wings of desire,
yearning to go deeper
to the place where
I am one in the One.
Oh, may I go there soon,
in the same breath.
that takes me to the stars
when the cosmos dreams in me.
Ah, I know my humus place, too, and yearn to lean further into the heart of the Holy. My Lent begins with sweeping out the old, gnarly webs that preoccupy and constrain closeness to Jesus. It's not the standard vision of Lent, but maybe it's mine. What about you?
In these forty days, I want to lay in stillness on the ashes of my interior busy-ness, below the surface of an anxious world. In the words of a favorite choir anthem:
Lay me low . . .
where the Lord can find me,
where the Lord can own me,
where the Lord can bless me.[2]
___
[1] This, and other works by Joyce Rupp, may be found on her website, www.joycerupp.com
[2] Lay Me Low, Addah Z. Potter, Shaker songs 1838. Hear it at https://www.youtube.com/watch?v=MTHqN6eeHfo