How Firm a Foundation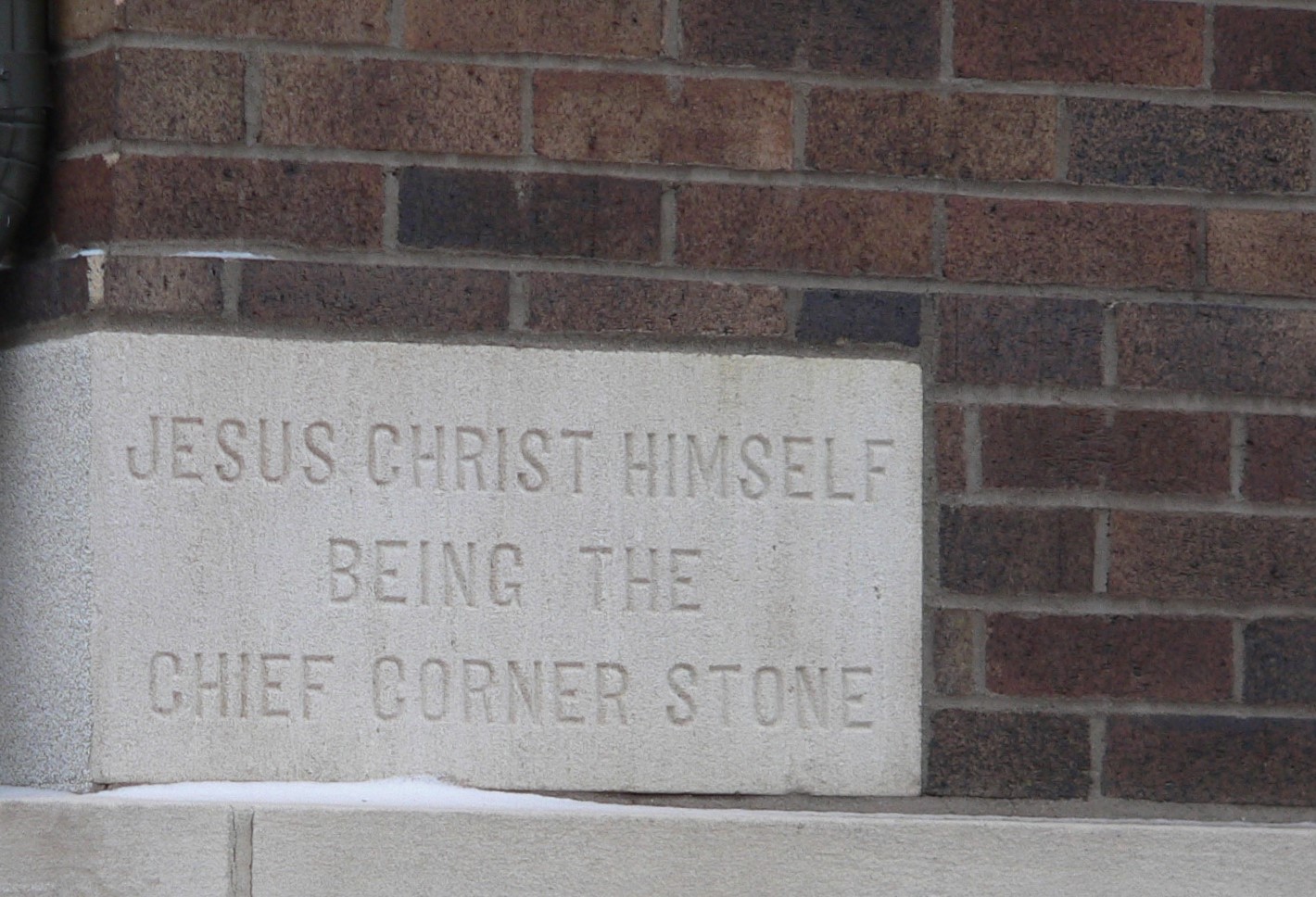 So then you are no longer strangers and sojourners, but you are fellow citizens with the saints and members of the household of God, built upon the foundation of the apostles and prophets, Christ Jesus himself being the cornerstone, in whom the whole structure is joined together and grows into a holy temple in the Lord; in whom you also are built into it for a dwelling place of God in the Spirit. From Ephesians 2
This passage has been running through my head the last few days. It started after Sunday morning's worship, when we began by singing "Christ is made the sure foundation, Christ the head, the cornerstone" (hymn 518). It's also because the Ephesians verse was part of our wedding readings, and Rich and I are celebrating our anniversary this week. But I think there's more. I doubt that I'm alone in feeling that our nation and our world seem fragmented right now. We've had all the Breaking News we can take; indeed, so much seems broken. We yearn for wholeness.
The sure foundation that Paul speaks of is profoundly comforting. In times like these, we need the rock that will not move even when the ground shakes, and we can be rooted in the faith God instilled in our forbearers. When my husband and I married, we could not know how important our Christ-cornerstone would be.
Cornerstones join walls coming from two different directions, giving them a common purpose. The placing of a cornerstone sets the plan for an entire structure. In modern times, cornerstones are used to dedicate buildings, often to honor an individual. These are necessary functions for individuals, relationships and communities, as well.
We may feel that our emotional and spiritual traffic comes from too many directions, with no seeming common purpose. In such times, I need to remind myself of Paul's words, that you and I have been built into this holy safe-house—that we are the dwelling place, the tabernacle of our indwelling God. And when we come together in worship, mission and ministry, the brokenness around us begins to mend. We are whole. We can find joy.
I thank you Jesus, on this anniversary, for being the cornerstone for all of us.