Hope
The first weekend in May during the flower mart, St. Alban's tried an experiment—a blackboard and chalk with an invitation to the community that walked past our church to write what they were hoping for. I was amazed that so many people engaged with the concept. Some wrote and others talked to us about it on the sidewalk. It was truly amazing. I met people from all over the world and from one or two blocks away.
The comments evidenced thought and compassion as well as a sense of humor in some. But what caught my attention was how it appealed to the multicultural aspect of the Washington DC community that is comprised of not only residents, but also business visitors and tourists. We offered them an opportunity to engage with their spirits and with the community walking up and down Wisconsin Avenue.
One comment touched my heart from a person here on business from India who, as a tourist and a person of faith, wanted to visit the national house of prayer that respected not only the Christian faith, but all faith traditions of love and peace. His comment for the board was a reflection on our current Presidential campaign. He was hoping for a leader to be elected this year who would continue the role of the United States as a leader in democracy and equal rights and freedom from oppression of the very rich and privileged few over the rest of society. He feared the possibility that the United States could in the near future become, instead, a force for global division instead of unity.
I have been thinking and praying on that subject too. I looked to words attributed to someone who epitomized the idea for me of a concept of peaceful unity with dignity for all. I see so much wisdom in the writings of Mahatma Gandhi. Two seemed especially appropriate when I reflected on the hope expressed by the gentleman from India.
Civilization is the encouragement of differences.
No culture can live, if it attempts to be exclusive.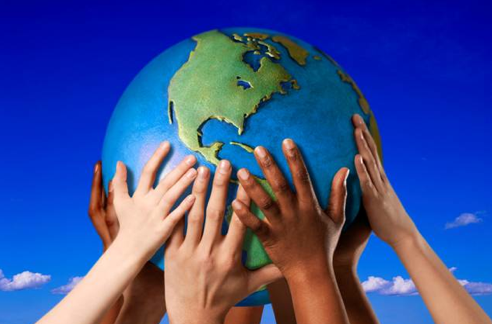 Take a look at the current question on the St. Alban's chalkboard. It is fascinating and shows the amount of continuing engagement with the community. What makes me feel most alive is when I observe and participate in unifying moments between diverse cultures and faiths in the common desire for respect and compassion for all people.