Holy Mysteries?
We will celebrate Trinity Sunday in a few days. When I was a teen, I asked my Mom to explain the Trinity to me. "It's a holy mystery," she solemnly answered. Indeed, Mom's response to many of my questions invoked some version of the holy mystery answer. But it rings true about The Trinity, the God of three identities: Father, Son, and Holy Spirit – Creator, Redeemer, Sustainer
Or maybe it doesn't.
I have just returned from an amazing road trip with my oldest child, Kathleen. Without the "benefit" of radio, tv, newspapers, laptops, or an in-car guidance system, we set out to be totally absorbed in the extraordinary beauty in the world and in each other. We did that for 12 days. We experienced creation, walking on huge lava beds, hiking around volcanoes, inhaling the mist of waterfalls in their carved canyons. We were aware of countless acts of salvation: the awesome efforts of firefighters in enormous forest burn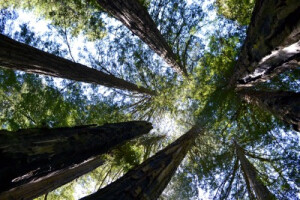 areas, the work of the indigenous peoples to save their land and its inhabitants, as well as their beliefs – and our talks of the saving acts within our family. The Holy Spirit was definitely along on this road trip. We gave thanks for our small place in this amazing world and for the blessing of this opportunity for witness; the Spirit was felt among the mossy redwoods that seemed like they were there at the creation but are with us today and will be tomorrow. It was present in the always-growing love between mother and her miracle-daughter.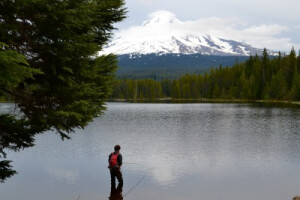 In so many ways, creation continues. Every day, we are saved again. Binding it together for all time is the incomparable love we receive and are bound to pass along. I guess it's a Holy Mystery, but one I understand a little better now.
Thanks be to God in all the ways God is known!
Jo